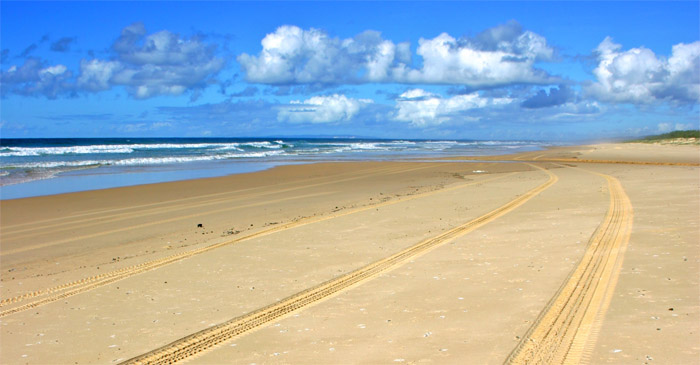 Driving 75 Mile Beach Fraser Island
Fraser Island is the largest sand island in the world and home to one of the longest beach highways.
75 Mile Beach is a glorious scenic drive that must be navigated at low tide in a 4WD vehicle. It has the most spectacular ocean views and is an impressive beach highway in-of-itself.
[Read more…]