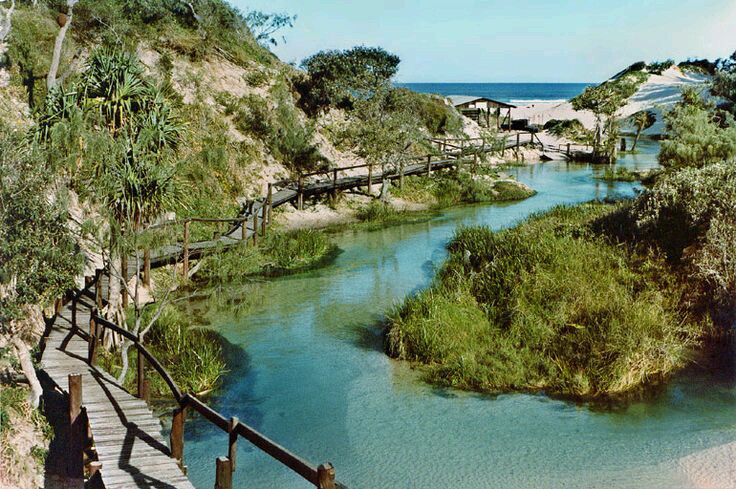 Eli Creek – Eastern Beach
One of the must see spots to visit on Fraser Island is Eli Creek. In the summertime this is a perfect spot for a refreshing shallow water swim.
Eli creek is a pristine, crystal clear freshwater creek that flow out of the surrounding hills. The creek is stunning.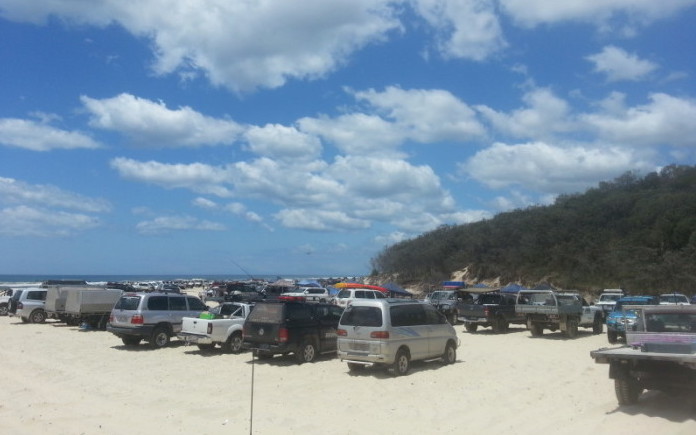 Eli Creek is like a Myer car park at sale time
It is a very popular spot for families and backpackers and in peak season the surrounding area looks like a Myer car park at sale time.
Its the perfect place to pop up the beach umbrella or roll out your awning for a picnic.
Our kids love to float down the crystal clear water on their boogie boards and air beds.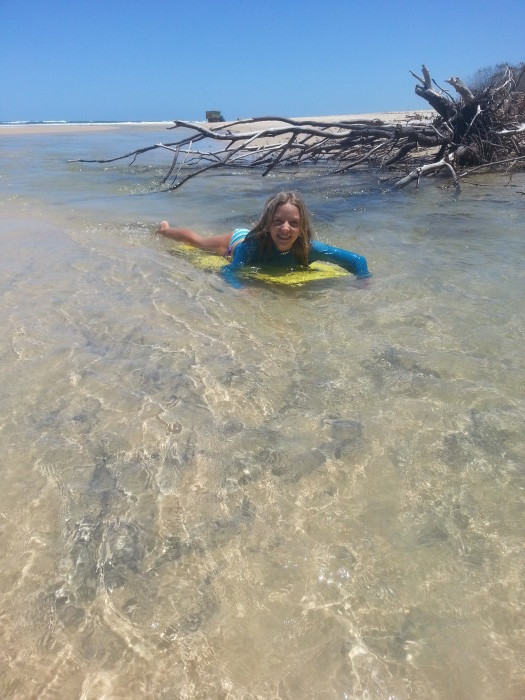 If your lucky you may get to see a local Eel osr Tiger Perch swimming along side you.
The creek has a board walk that you can follow and stroll along.
Its a few 100 meters long to the top and then you can enter the creek to swim or float down if you wish or walk leisurely back.
In the winter time the water can be icy cold so the board walk is perfect to view the creek and its surrounding vegetation if you want to avoid hypothermia.
Having a game of cricket or kicking the ball in the shallow water is popular with the kids, ( the little ones and the grown up ones )
The creek does have toilet facilities however at peak times toilet paper can be scarce.
For anyone that visits Fraser Island all will agree that Eli Creek is one of the highlights and a must see for all visitors.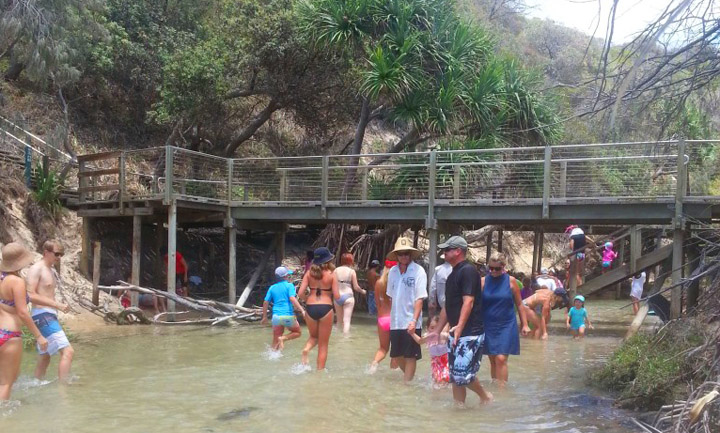 ADVERTISEMENT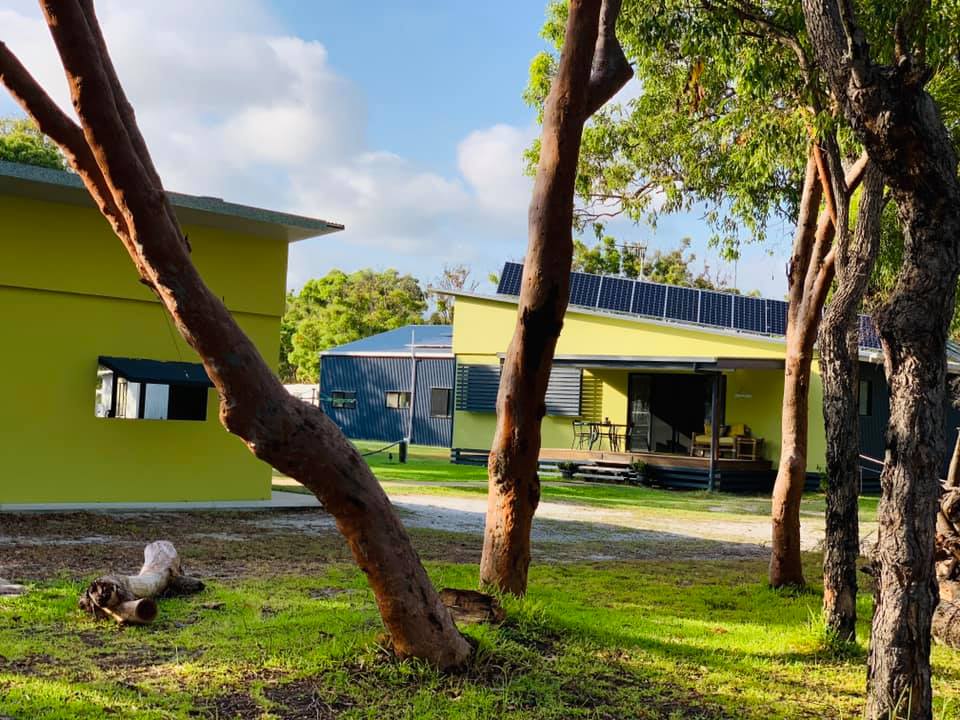 Holiday House
Up to 4 Families
2 x Living Areas