The drive from Hook Point to Orchid Beach is a total of approximately 105 km and can take anywhere from 2-3 hours depending on the actual beach conditions, the weather and the prevailing tide.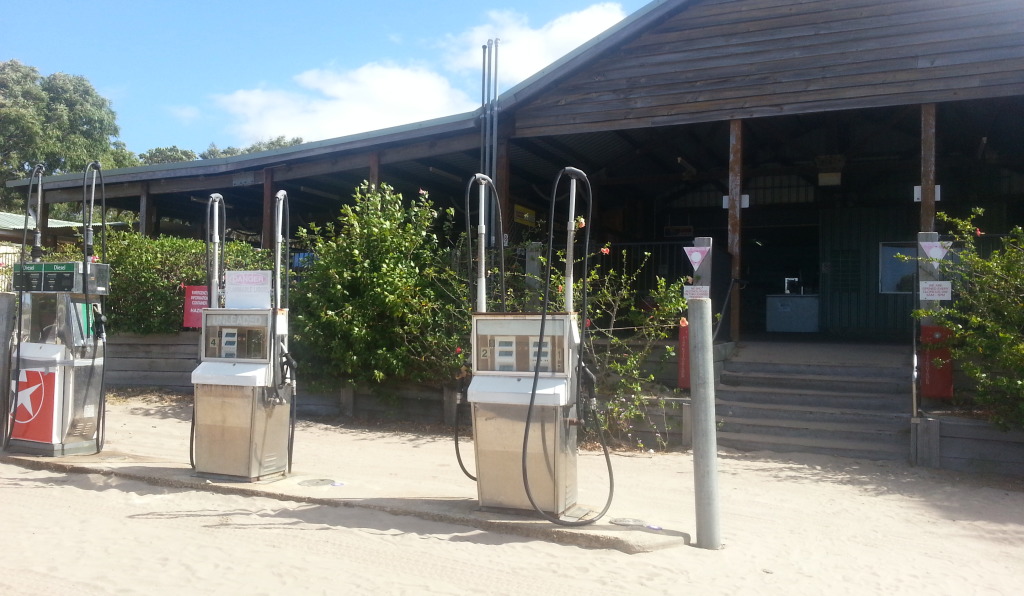 You should allow a minimum of 2.5 hours if you are driving between low tide times. This is 2 hours before low tide and 2 hours after low tide. These are the optimum driving times along the beach.
Also when planning your drive take into consideration your tyre pressure. Too low and can slow down your drive and too high may cause unnecessary sand bogging that can cause delays.
There is a lot to learn about beach driving especially if you are inexperienced. Our advice is to ensure your vehicle is well-serviced and in good condition before taking on this adventure. Also, take your time, do not be in a hurry and plan your tides accordingly.
The following information on distances and drive times is a guide and approximate only. They are based on our experiences as residents of the island for over 20 years. They will vary due to beach speed limits, traffic and oncoming vehicles, and the condition of the actual beach.
Watch: Top Sand Driving Tip For Fraser Island
Sometimes the beach can be full of washed-up vegetation, washouts can be deeper than usual, previous tides may have been small and the beach is now lumpy or even the rocky bypasses have deteriorated.
The Barge Crossing From Inskip Point (10 minutes)
We start the journey as we leave the barge landing zone at Inskip Point. It is about a 10 Minute journey across the water to reach Hook Point and then another 5-10 minutes to unload vehicles.
As we go along we will show what you will see on the way.
Hook Point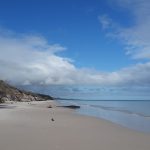 Once you drive off the Barge you will be at Hook Point.
There is not much to look at, but it's best known as the landing point for ferry services from Inskip Point Rainbow Beach to Fraser Island.
Hook Point to Dilli Village (*20 minutes)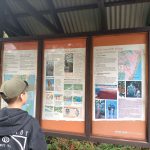 The next landmark is the turnoff to Dilli Village.
This is predominately an Educational Base Camp however you can still book and stay a few nights at Dilli Village on Fraser Island
Dilli Village to Eurong (*15 Mins) 11km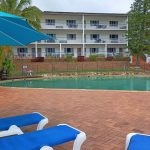 Eurong is a small tourist township located on the eastern side of Fraser Island. The Eurong Beach Resort is one of the main attractions of the town.
The township is also a place where you can stop in for a pie or pick up some supplies if you are camping or touring around the island.
More About The Township Of Eurong on Fraser Island
Watch: The drive from Eurong to Orchid Beach
Eurong to Poyungan Rocks (*25 Mins)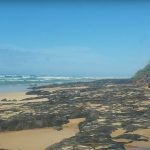 Poyungan Rocks is a small headland that has a bypass track that diverts around the Eastern beach of 75 Mile Beach.
This diverts is due to the mass of scattered coffee rock along this section of the beach.
More about Poyungan Rocks Fraser Island
Poyungan Rocks to Happy Valley (*15 mins) 15km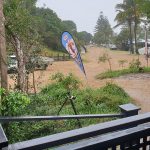 After Poyungan is another set of coffee rocks that you may need to go around the back through the jump-up track. This is at Yidney Rocks.
And then a few minutes later is the small town of Happy Valley.
You can stop and get a snack and some fuel if required at Happy Valley.
Watch: Rusty driving from Eurong to Eli Creek
Happy Valley to Eli Creek (*10 mins)10km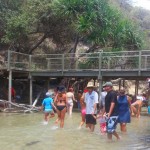 It is one of those must-see spots to visit on Fraser Island.
Well worth the stop. In the summertime, this is a perfect spot to cool down for a refreshing shallow water swim. Also, a great spot to have a snack or visit the toilet should you be travelling further north.
Eli Creek Fraser Island – The Perfect Swimming Spot
Eli Creek to Maheno Shipwreck (*10 Mins)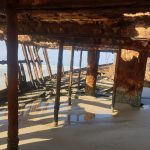 Another popular attraction you will see on your journey to Orchid Beach.
The shipwreck is a must-see attraction on the island and a popular spot for tourists.
The wreck provides an opportunity for brilliant photographs for you to show off and tell a tale of your Fraser Island holiday.
Read more about the Maheno Wrecks' amazing story
Maheno to The Pinnacles (*10 Mins)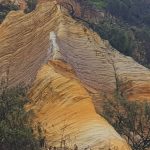 The pinnacles are one of the most amazing and unique features on Fraser Island. These sandstone pinnacles are located near Eli Creek and span for over a kilometre.
The colours of the sandstone are absolutely stunning, with different shades of red, orange and yellow.
Learn more about the Pinnacles On Fraser Island
Pinnacles to Indian Head (*30 Mins) 30kms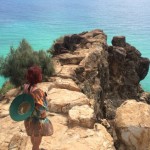 Indian Head is a popular spot with a spectacular view
Visitors to Fraser Island are always amazed at the magnificent view at the top of the cliffs at Indian Head.
Many are surprised at just how much marine life you can see from the 50-meter cliffs below.
Indian Head Walking Track and Lookout on Fraser Island
Watch: Rusty Drive the jump-up track around Indian Head
Indian Head to Champagne Pools (*5 Mins)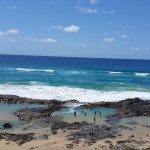 Champagne Pools is a must-see for anyone visiting Fraser Island. It is popular with backpackers who love to sunbake and swim.
While full of fun for families who like to snorkel in shallow waters with their kids.
It is like a little aquarium filled with tiny fish everywhere that are trapped in the pools at low tide. Champagne Pools on Fraser Island
Be warned that this stretch between Just South of Indian Head and North to Champagne Pools and onto Orchid Beach is notorious for vehicles getting bogged.
Driving times may take longer due to this so be warned.
Watch: Rusty Drive the inland track from Champagne Pools to Orchid Beach
Champagne Pools to Orchid Beach (*20 mins ) 10km inland soft sand.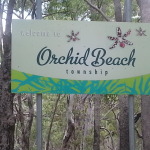 This stretch of driving is short in kilometres but long in actual driving time. It is notorious for soft sand, deep ruts and tree roots that protrude across the track.
Orchid Beach is a small and remote community located on Fraser Island.
Unlike other parts of this popular island, you will find more local people living here than in any place other on the island.
Why it is so popular, despite its remote location? It's not only because Orchid Beach has a spectacular location. The main reason for this is the ….FISHING !!
Orchid Beach is the fishing Mecca of Fraser Island.
Learn More about Orchid Beach Fraser Island
*Calculated using an Average Speed of 60 km/h.
Taking into consideration of the 40 km zones and the slow rocky bypass of Poyungen Rocks. These are a guide only and can vary greatly depending on beach and tide conditions as well as the slower speeds required on the inland tracks
Fraser Island Driving Times