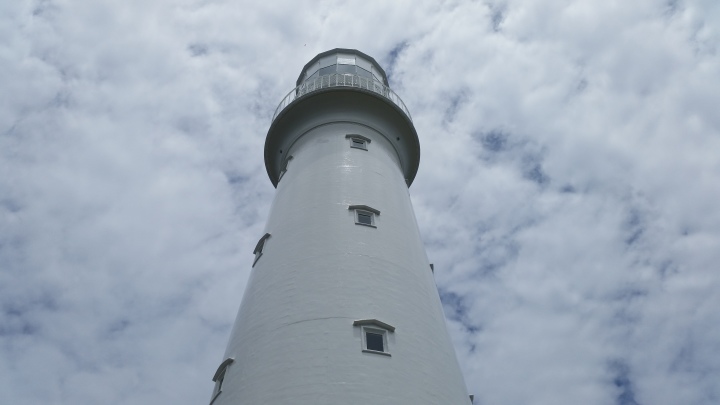 Is the Sandy Cape worth the drive North ?
The Sandy Cape is the definitely the place to visit if you want to escape the crowds and enjoy some space and freedom on the beach. It has beautiful pure white sand, turquoise calm waters and is a peaceful little spot in paradise.
The Sandy Cape ( or the Cape as it is known ) is a remote area with no facilities and has a reputation as a beautiful and scenic drive yet unpredictable and treacherous.
However if you want an adventure it is well worth the effort. Many visitors bypass this trek as it can be difficult to navigate with unpredictable changing conditions.
If you can visit this area with another vehicle it may be a good idea especially if you are not an experienced 4WDer.
You will need to travel this route from Orchid Beach at Low tide only. A rocky bypass at Nikgala will be your first 4WD test as it has a soft steep sandy track to get through.
This track will test your vehicle and your driving capabilities.
We have been held up in a traffic jam on this track for hours with vehicles bogged one after another. It is a single lane track and if another vehicle is stopped in front it is a challenge to get moving again. Tyre pressure is critical in this situation. ( read more about this in Driving ).
The landscape at the Sandy Cape is unique. It is arid with huge sand dunes and sparse vegetation, it feels a little like being in the desert. The infamous Breaksea Spit sandbar extends 30+km underneath the water from Sandy Cape and this is where many ships of yesteryear have been sacrificed.
It is a remote area but renowned by keen fishermen for catching plenty of whiting, tailor and bream. If you want to picnic for the day, let the kids run around, and experience freedom this may be the spot your looking for.
Between the months of November to March, you may see some Leather back and Loggerhead turtles during their mating season.
From May to October they come ashore to lay their eggs so be aware and drive carefully. Our kids love to spot their flipper tracks from the shoreline to the sand dunes where they make their nests.
2. The Lighthouse
If you plan to travel up north to the Cape it is worth taking the time and the extra 7.5km drive to visit the lighthouse atop Flinders Sand Blow. Its a steep walking trek to the top about 1.2km so you will definitely work off a few calories and get a sweat up, particularly in the summer months.
Take a camera, hat and a drink bottle… you will thank yourself.
The lighthouse was built in 1870 to reduce the number of shipwrecks in the area. It stands 128m above sea level and 26m high.
With an impressive view if you make it to the top but it is also a lovely photo opportunity from the bottom if you prefer to avoid the strain.
A little hutchie displaying some amazing memorabilia of days gone and a history lesson that you will appreciate is informative and surprisingly very interesting.