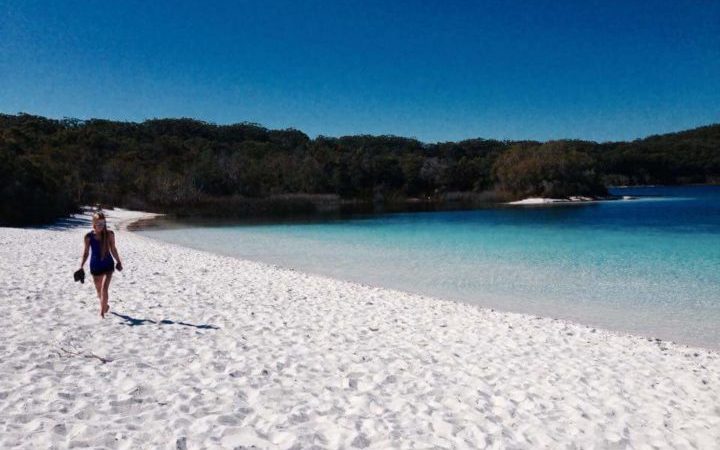 Fraser Island is a wonderful place with a lot of natural beauty to offer visitors. The lakes on the island are a big part of that, and they're definitely worth taking the time to see.
The Beautiful Lakes Of Fraser Island Australia
Fraser Island, Queensland Australia is one of the most beautiful places in the world with many uniquely different island attractions.
It's known best for its lakes, which are some of the largest freshwater lakes in the world.
Some of the best ones include:
Here's what you need to know about them.
Lake McKenzie on Fraser Island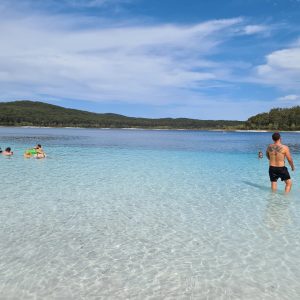 Lake McKenzie is an absolutely stunning and the most popular freshwater perched lake to visit on Fraser Island.
Not only is it beautiful it has a diverse range of flora and fauna as well as bikini-clad visitors.
Located towards the centre of the island, Lake McKenzie is a refreshing stop for tourists passing through.
With its bright blue water and white sand beaches, it's easy to see why this has been voted as one of the best places to swim in Queensland.
Visitors can take a boat tour or walk around the shoreline to explore this natural wonderland
There are many things to do at Fraser Island including camping, fishing, canoeing, and more!
Can you swim in Lake McKenzie Fraser Island?
Lake McKenzie is a freshwater lake on Fraser Island and is perfect for swimming.
Is Lake McKenzie safe?
Yes, it is safe to swim in Lake McKenzie. The water is pure and clear, with a refreshing taste. Visitors can see the bottom of the lake even in deep areas.
Tips for Visitors to Lake McKenzie
There are toilet facilities however carry some spare toilet paper as it runs out very fast
Take a stroll around the lake on the walking track, however, be sure to let someone know it is a huge lake and surrounded by thick bushland.
The lake is home to hundreds of little freshwater turtles. Swim around the edges with your snorkel and goggles and count how many you see. Please do not try to catch them…
Lake Wabby on Fraser Island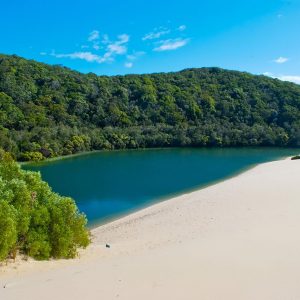 Lake Wabby is found on the eastern shore of the Great Sandy Straits, near Eurong and Poyungan Rocks.
The clear waters of Lake Wabby are a great sight to see, as are the freshwater springs that feed into it.
It's hidden among the sand dunes on the island's eastern side between Eurong and Poyungan Rocks.
Tourists love to visit the place because it is one of Fraser's freshwater lakes and the beach has an interesting history.
Lake Wabby is both a Window Lake and a Barrage Lake. This barrage lake is being slowly consumed by the massive sand mass called the Hammerstone Sandblow.
Lake Boomanjin on Fraser Island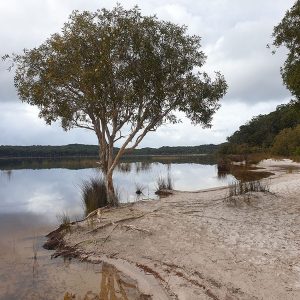 One of the smaller lakes on Fraser island is Lake Boomanjin, which has an interesting history.
The Fraser Island lake is renowned for its enormous size and crimson colour.
We can assure you that there is nothing sinister in the water.
It's just due to the 'tea tree' tannin on the lake floor. The water itself is crystal clear.
Set up your campsite next to the world's largest perched lake.
Spend the day swimming and using the fenced day-use area to have a picnic or camp overnight in the designated campground.
Lake Birrabeen on Fraser Island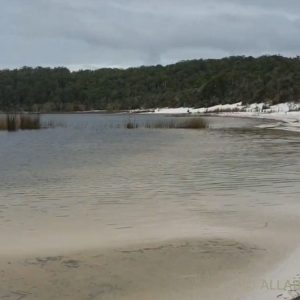 If you're going to Fraser Island, Lake Birrabeen is it's a very fascinating location and a must-see Lake on Fraser island.
The lake forms part of the Great Southern Lakes Scenic Drive it is plotted on many tourist maps.
But it isn't like any other tourist location on Fraser Island.
It is located in a more remote area of the island and is on a road less travelled.
A perfect place to spend some quiet time relaxing on a crystal clear Fraser island perched lake.
Find out all about Lake Birrabeen and the inhabitants of the area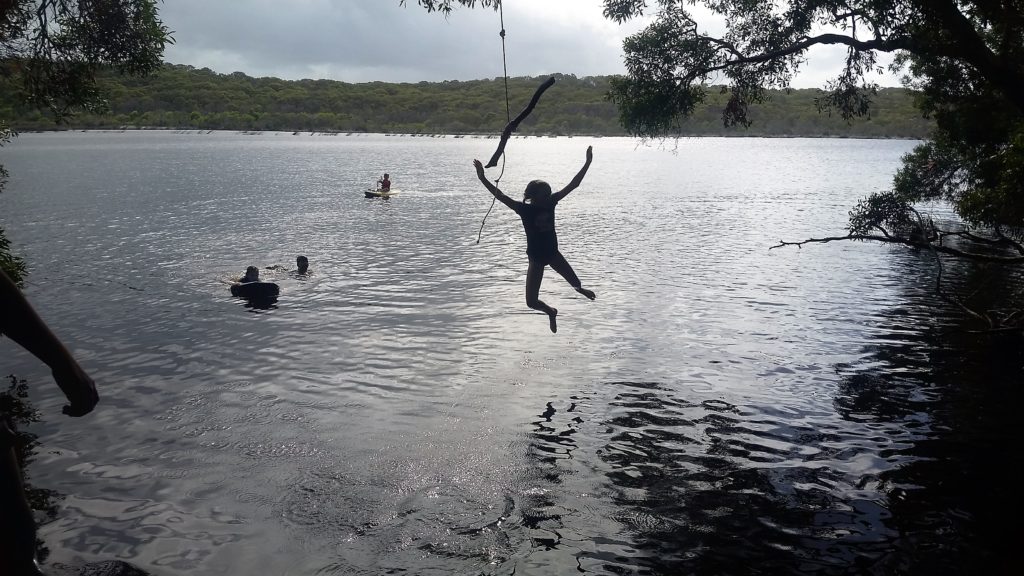 The Lesser Know Lakes on Fraser Island
With over 100 lakes on Fraser Island, you will be spoilt for choice, but there are some other lakes that you should check out while you're on the island.
Ocean Lake on Fraser Island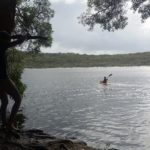 Ocean Lake is one of the most beautiful window lakes on Fraser Island.
Not many people are aware of just how lovely it is or where it's located on Fraser Island.
It's well worth the journey to this isolated, beautiful lake retreat. It is very quiet, which makes it all the more special.
Lake Allom on Fraser Island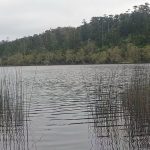 This beautiful perched lake is nestled among the rainforest in the central part of the island.
If you're looking for an unforgettable natural experience, a trip to Lake Allom is a must.
The place is teeming with wildlife and stunning rainforests.
Lake Garawongera on Fraser Island
The beautiful lake on Fraser Island is called Lake Garawongera. It, like many of the other magnificent lakes in the area, is a reed-lined perched lake.
The Butchulla Aboriginal tribe named it "place of pigeons."
Basin Lake on Fraser Island
The beautiful Basin lake is like many of the other magnificent lakes in the area, is…
What Types Of Lakes Are On Fraser Island?
On Fraser Island, there are three types of lake formations:
Window Lake. When the surface of the ground drops below the natural water table and fills to form a lake.
Barrage Lake. These lakes occur when a sand mass creates a natural dam that blocks the water flow and creates a lake.
Perched Lake. Are formed above the water table in a depression in the sand. Over time the bottom of the depression hardens to form a permanent lake.
Best Swimming Spots on Fraser Island
Fraser Island is full of lakes and secret swimming spots. As we are full-time local residents on Fraser.
We can show you all the best places to swim.
Here are a few of our favourites :
Best Freshwater Lakes and Top Swimming Spots on Fraser Island
Fraser Island Lakes FAQs
How many freshwater lakes on Fraser island
There are over 100 lakes on Fraser Island.
Can you swim in the lakes on Fraser Island?
Yes, they are beautiful, calm, fresh and clean. Perfect for swimming.
How many perched lakes are on Fraser Island?
There are a total of seventy-six perched lakes located on Fraser Island.
Is there sharks in Lake McKenzie?
No, there are no sharks in Lake Mckenzie. It's a freshwater lake.
What's so great about Lake Birrabeen Fraser Island?
It's a beautiful lake that is less popular than say, Lake Mckenzie. So you will see a lot fewer tourists. If you like peace and quiet – this is the perfect spot.