A common question that people ask is "How many days do you need on Fraser Island?", I always ask them "How many days have you got?"
Generally, the more days you have, the more attractions you can see and the more stress-free you will be.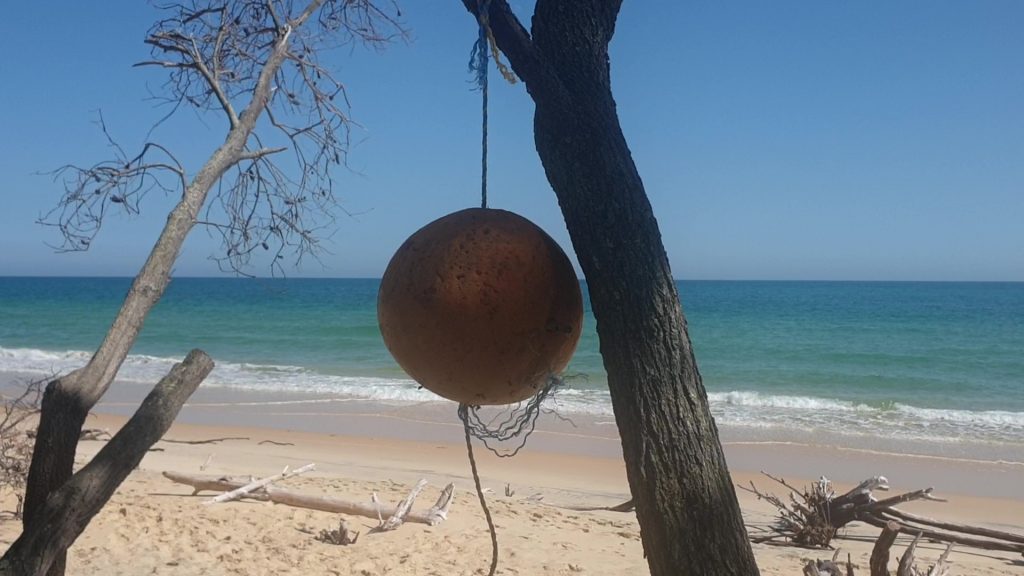 For some reason, many people say that being on Fraser Island brings a type of relaxation that they rarely get to feel when they holiday elsewhere.
I believe that being completely immersed in nature, breathing in the salty air, swimming in pristine freshwater lakes, listening to waves crashing onto the beach at night and walking through Jurassic rainforests, brings a complete sense of calm.
Add to this the limited technological distractions and the lack of constantly handing over money every day for activities and food.
On Fraser Island, you are predominantly self-sufficient if you are camping or holiday rental letting. And if you chose to book accommodation in one of the few resorts, generally they are all-inclusive.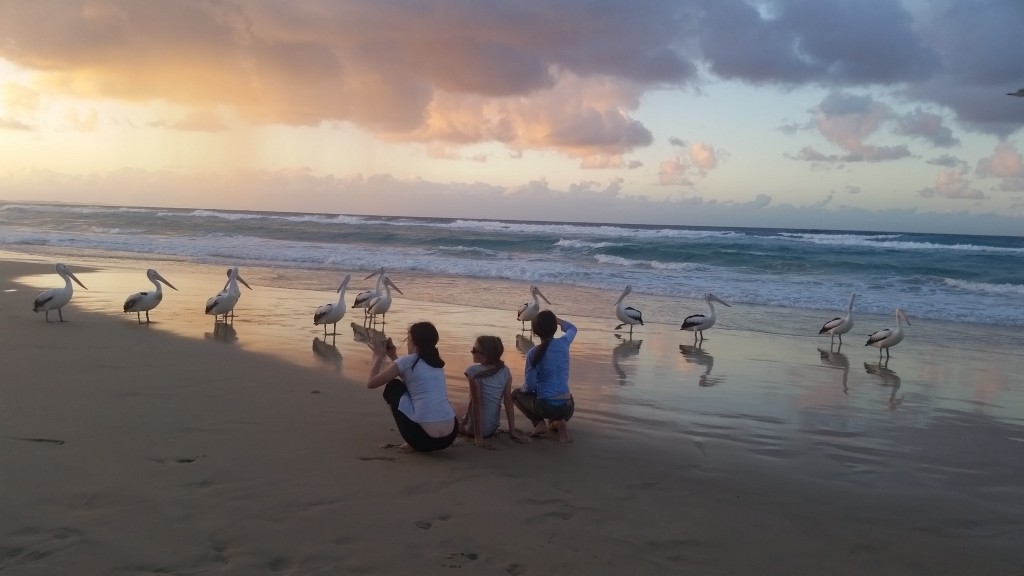 Pelicans at Orchid Beach Fraser Island
Why visit Fraser Island?
Fraser Island brings a unique sense of freedom that cannot be compared to any other island in the world. It is certainly not as glamorous as the Greek islands with fancy restaurants, and rows of boutique shops along cobblestone streets.
Fraser Island is the largest sand island in the world. It is also UNESCO World Heritage-listed. It is a rare paradise that is shared by only a few hundred thousand visitors a year. And home to only a few hundred permanent locals that reside there in tiny townships.
There are no bitumen roads, traffic lights or roundabouts. No schools, no medical centres or shopping centres. This island is a sacred place where you will find nature at its finest.
So if you are looking for a holiday that does not require room service or reservations and a place where you can walk around bare feet and with sand in your hair, Fraser is the place for you.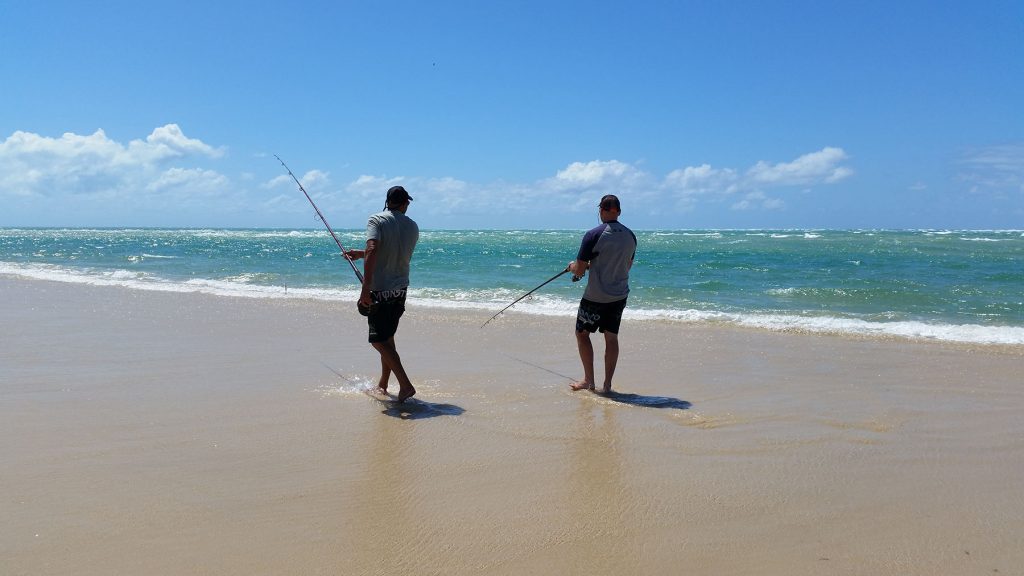 So how many days do you need?
As many as you can spare. The more the better. But generally speaking, you can have a fabulous long weekend with 2 nights 3 days and you can experience a really thorough exploration of the island in 7-10 days.
But we will say that once you have experienced Fraser it will be a place that you will definitely want to visit again.
In fact, statistics show that thousands of domestic visitors return annually, particularly during school holiday times. It almost becomes a family ritual and I can say we have met many such families that have been making childhood memories here for over 30 + years.
2 Nights 3 Days – What can I see and do?
This would be the minimum I would suggest if you were planning a trip. This timeframe will give you a general feel for the island and you will be able to visit some of the key attractions.
As travelling around the island and along 75-mile beach is dependent on the tides it gives you a window of about 4 hours travel time. I would add these attractions to my itinerary in the 3 days.
Lake Makenzie & Central Station – This will be an entire day trip. You can take a swim and go turtle spotting at the Lake. Perfect for a picnic. Central Station is all about Kgari's history and the rainforest. You will need a few hours to enjoy the surroundings.
Eli Creek – This is an absolute must to see. Great for the kids to swim and float down the creek. A perfect spot to set up the umbrella or awning, and spend the day.
Maheno Shipwreck – just a few minutes from Eli Creek and a great spot to take a photo.
If you add to this sometimes beach fishing and stopping at some of the tiny townships along 75 Mile Beach, your time will be well spent. I can guarantee after the 3 days you will want to come back again and see more.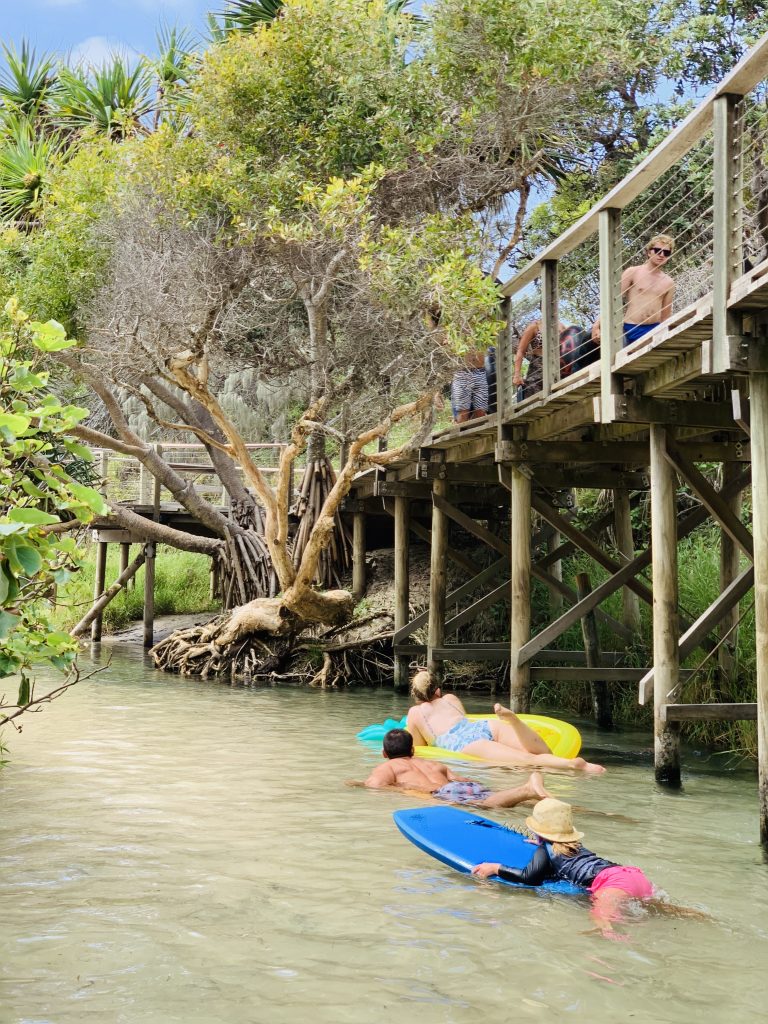 7-10 days – What can I see and do?
In addition to the above attractions, with a few more days you will be able to journey further North and visit all the attractions up there.
It also gives time for sightseeing and exploring as well as some time to just relax and have a day or two without driving and just enjoying your natural surroundings.
I would add these places to my itinerary :
Orchid Beach and Waddy Point. – Get a cold beer at the Driftwood Bar at the Orchid Trading Post. Take a drive on the beach to Waddy Point and walk atop the point and throw in a line and catch Dart and Tailor.
The Sandy Cape – Head further north and visit Ocean Lake as you drive up to the Cape. Walk up to the Lighthouse and take a stroll around the sand dunes.
Indian Head and Champagne Pools – These places are within minutes of each other. Climb Indian Head for a spectacular view and then take a swim in the Pools. It's like an aquarium so take a snorkel and goggles for an underwater exploration.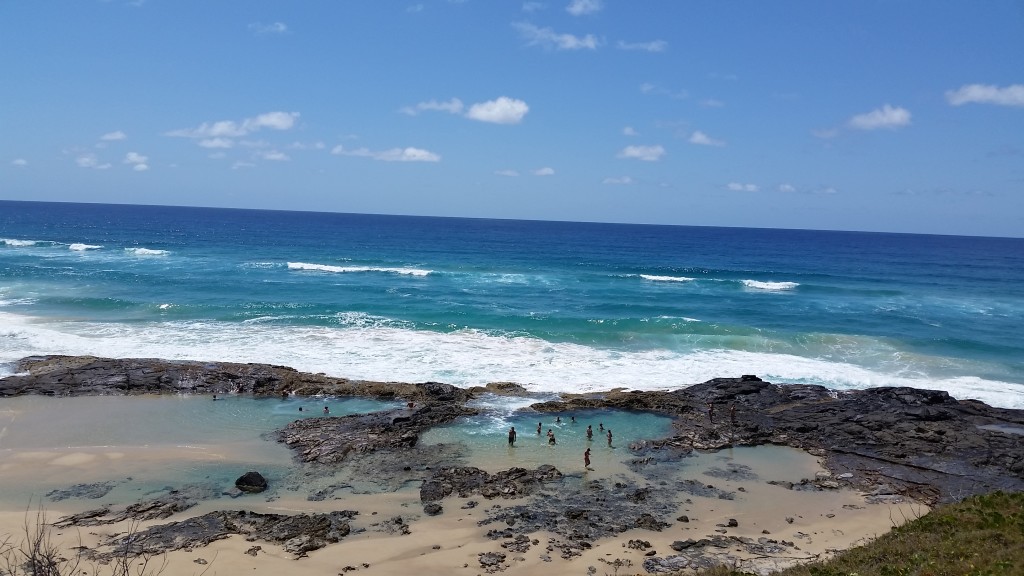 View from the boardwalk above champagne Pools
Conclusion
Fraser Island – K'Gari is a magnificent natural wonderland that must be explored if you have the opportunity to visit.
The longer the better as you will always be wanting more every time you visit. And I guarantee you will want to return for more.