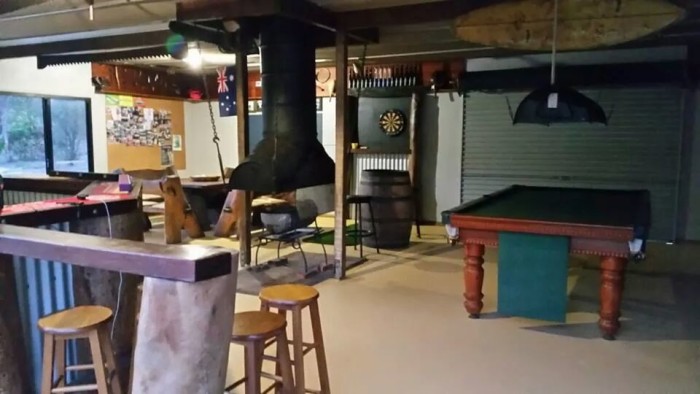 Private Holiday House Rentals on Fraser Island.
There are various options available for private holiday rentals from budget shacks to fully self-contained luxury homes.
Let me say there is a huge difference in price and comfort between them all.
We can personally recommend the following for their price, cleanliness, facilities and general comfort.
There is plenty to choose from but these we have inspected for ourselves.
These homes are located at Orchid Beach :
Mullets Place
Fraser Forever
Out of the Blue
Eliza Fraser Lodge
Some are more suited to Families while others are for a bunch of serious fishermen that only want the basics and must have plenty of room for the boats.
For further enquiries or to make a booking – Call Ursula on 0405057205
Footsteps on Fraser
Situated on Marloo Ave at Orchid Beach on beautiful Fraser Island – this home is in a very private spot on an acre of land and surrounded by bushland with no close neighbours.
A beautiful and peaceful spot that is frequented by local wildlife including Rock wallabies, the occasional goanna and a friendly Tawny Frogmouth Owl named Irwin.
You can sit on the front and rear decks and enjoy your morning cuppa or your favourite afternoon beverage just listening to nature.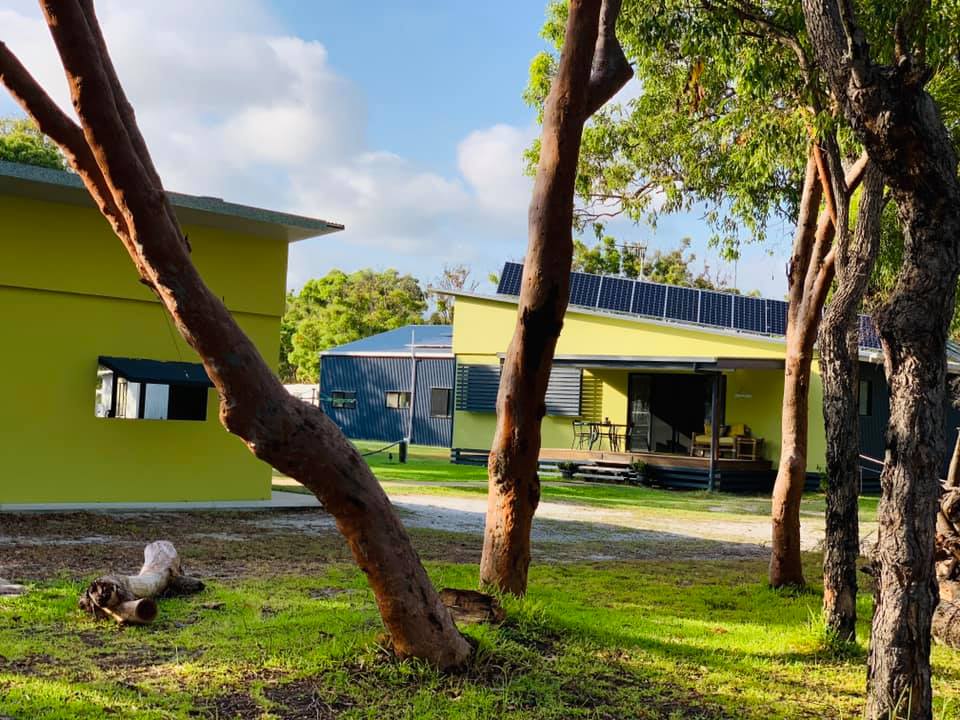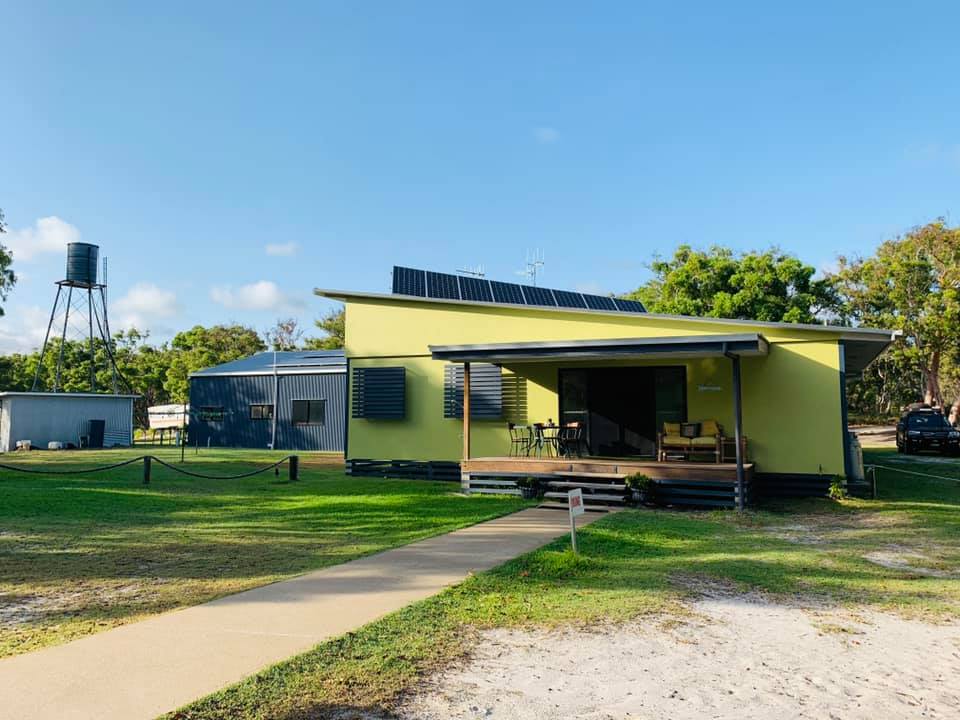 House description
The house is perfectly clean and modern inside and is fully equipped with all the luxuries of home. Televisions, microwave ovens, gas stoves, multiple fridges and box freezers that are large enough to cater for many families and provisions.
It boasts a massive " Man Cave " aka entertainment Pavilion.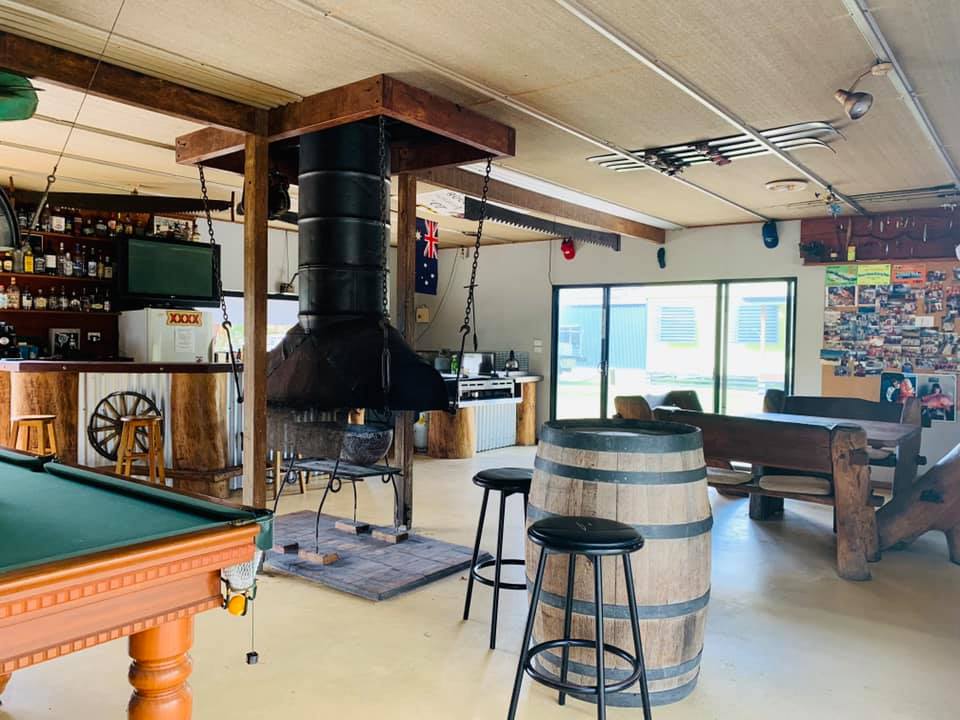 The cave has a reputation as the ultimate party spot complete with all the party gear
snooker table
dart board
Ned Kelly open fireplace
huge bar
BBQ & kitchenette
as well as some amazing collectibles and island memorabilia
So with all the privacy, you need you can play your " Bee Gees " CD and get your boogie on with no worries of disturbing the neighbours.
The house can sleep up to 16 people comfortably with 3 Toilets 2 x double showers and multiple large living and dining areas. It also has a front patio and an extra large rear patio with a separate BBQ area to the BBQ facilities in the Man Cave.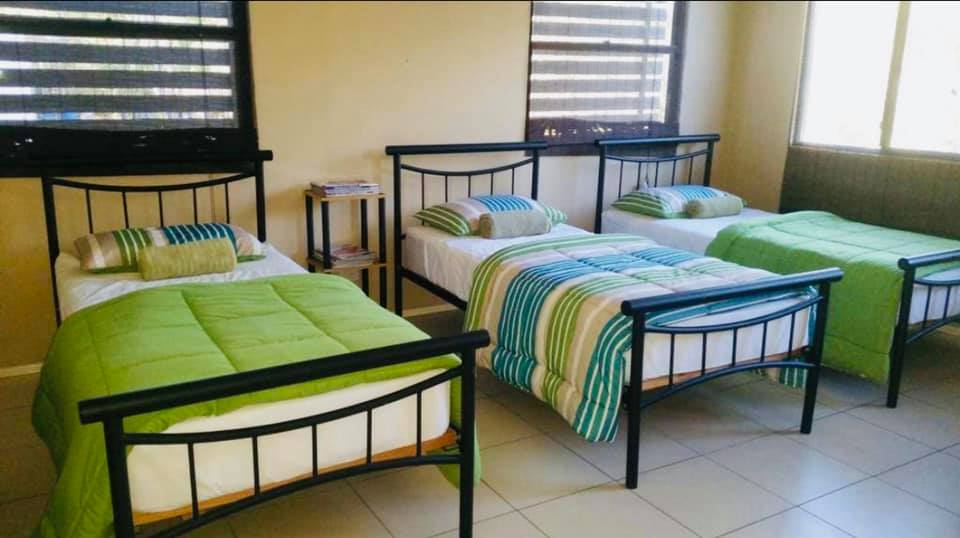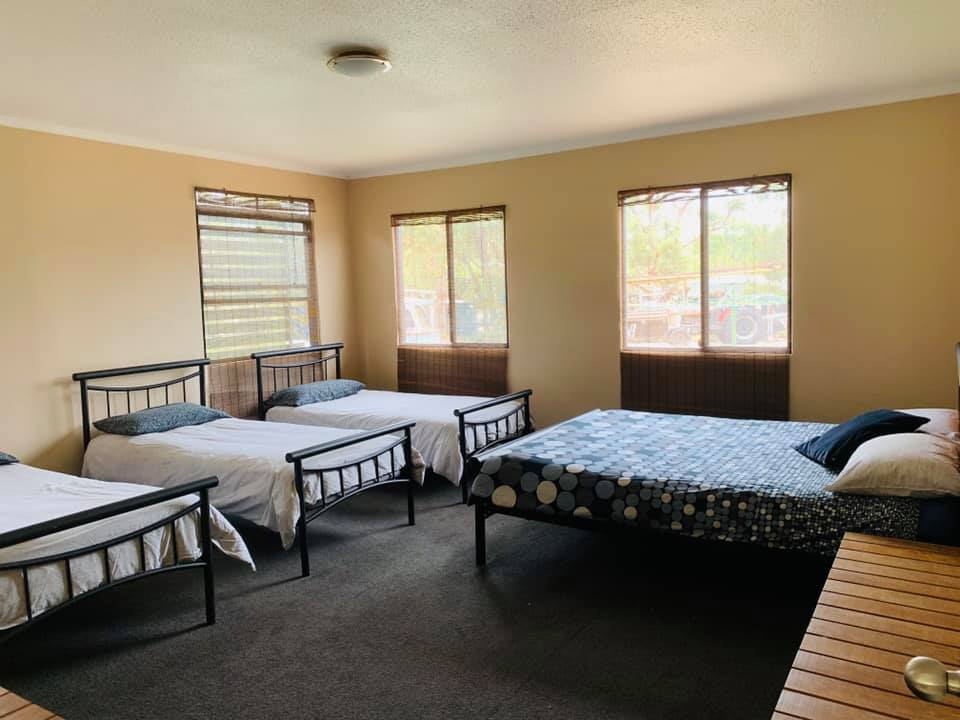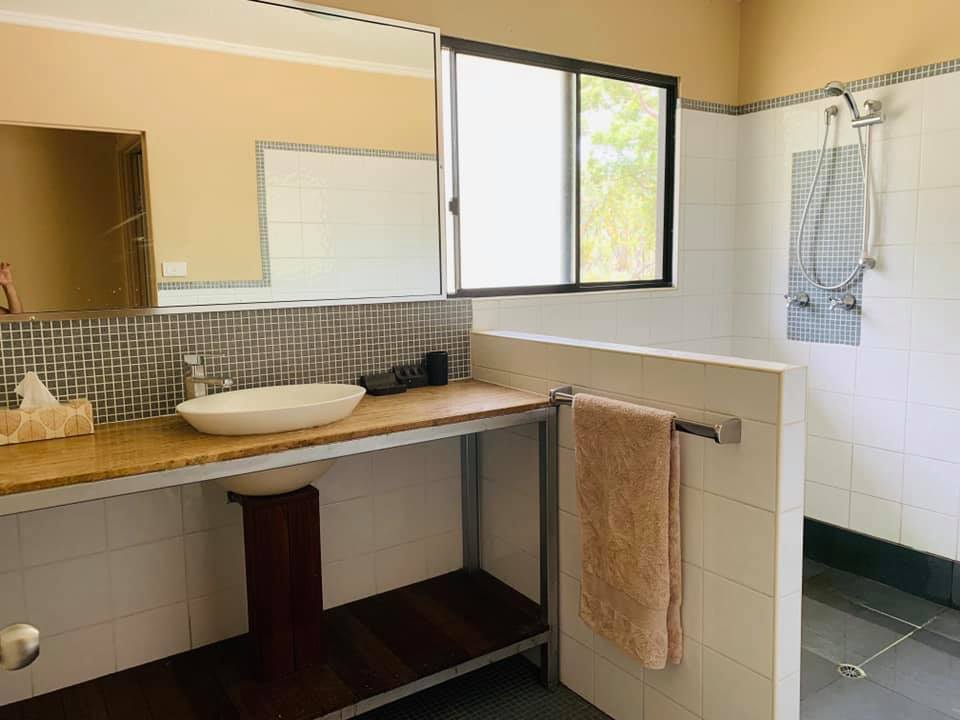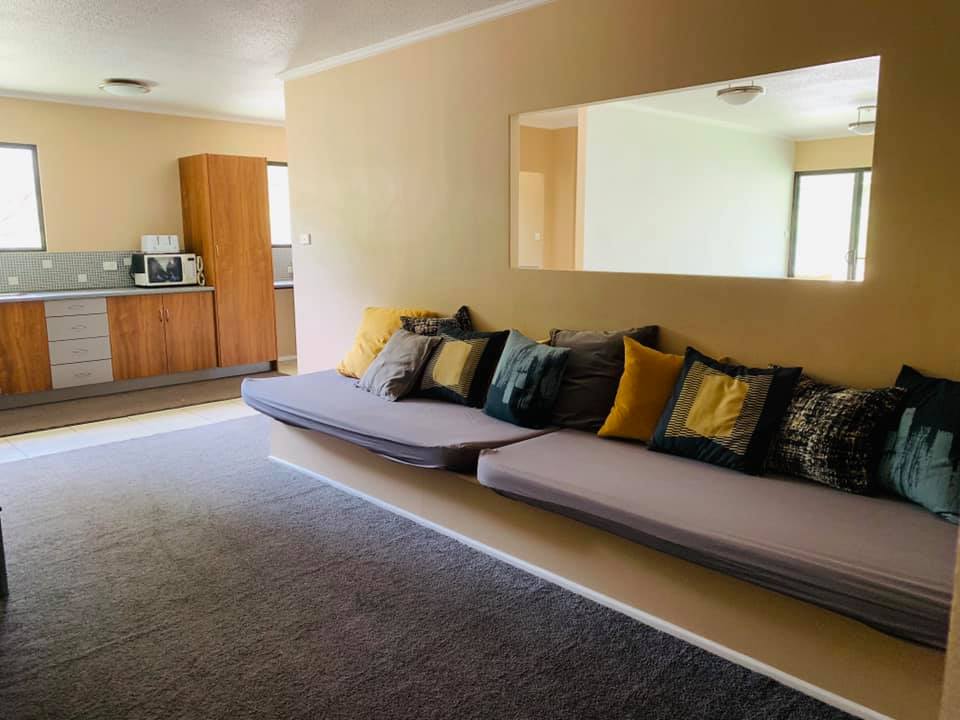 5 Bedrooms, 2 Bathrooms, 3 separate toilets and 2 fully self-contained kitchens available at Footsteps on Fraser
Also included
All linen is included so no need to cart a heap of extra Quilts sleeping bags, sheets & pillows. They are laundered and supplied with each booking. However, please bring beach towels.
It can accommodate a few large boats on site and comes with a brilliant fish cleaning area and rod storage.
The house has a lovely grassy area and a fire pit to sit around at night and enjoy your wine/ beer.
The house welcomes children however the property is not fenced and Dingos are seen roaming around the property every day. The house also has no provisions for cots or high chairs.
The house is perfect for a bunch of Fishermen mates or 4WD enthusiasts and has been known to host a few Bucks parties in its time.
Photo Gallery
Make an Enquiry by Email – Footsteps on Fraser
Need Accommodation on Fraser Island? – Call Ursh on 0405057205