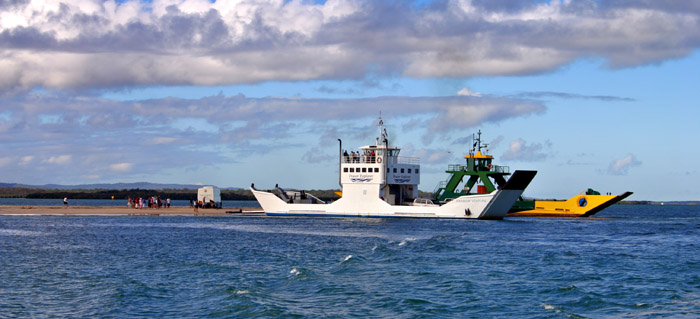 One of the most popular questions we get asked is, how to get to Fraser Island, and what is the best way to to get to Fraser Island (K'gari)?
We say the best way to get here is by FOUR WHEELS… FLIGHTS… OR ON FOOT…
This article will explain the 5 ways to get to Fraser Island. As well as share some great tips and all the information you need for planning your trip to Fraser Island.
The 5 Ways to Get to Fraser Island
You will need to decide how you plan to see the island and how long you wish to stay. This could be a day, a few nights or a week or more.
Whatever you decide, we have valuable information that you should read in preparation for your visit.
How to get to Fraser Island from Harvey Bay
Fraser Island is strictly for 4WD vehicles only, and the following are the best ways to drive onto Fraser Island.
You can take your own 4 x4 vehicle
Go on a group vehicle tag a long tour
Hop on a Tour Bus with a large group
1. Driving To Fraser With Your Own 4X4 vehicle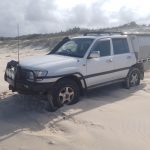 Self-driving onto the island with your own (or rented) 4X4 allows you some measure of freedom.
It gives you the ability to spend a day or more touring around the island and taking in all it has to offer.
You can cross over to the Island on one of the two barge services.
The Manta Ray Barge service at Hook Point.
Or The Kingfisher Barge at River Heads.
If you are planning to drive your own wheels you will need to prepare your vehicle for the trip. See our page on vehicle preparation.
2. Join Up With A Tag-Along 4×4 Tour Group
Tag along Tours allows you to be a passenger or driver of a 4 x 4 vehicle that is accompanied by an experienced and trained driver or tour guide.
A great option if you are a single traveller or Backpacker.
Overnight stays are also available with this option.
3. Hop on a Four Wheel Drive Tour Bus
Tour Buses are ideal for day trippers to the island.
Some tour companies do offer 2-3 night organised stays if you have the luxury to explore the island for a little while longer.
Many day tours have limited itineraries and time. One day is never enough and gives only a slight glimpse of all the attractions of the island.
4. Take A Flight Onto The Island
You can catch a flight from Hervey Bay via FRASER AIR and do a scenic flight over the island before landing on the grassy airstrip at Orchid Beach.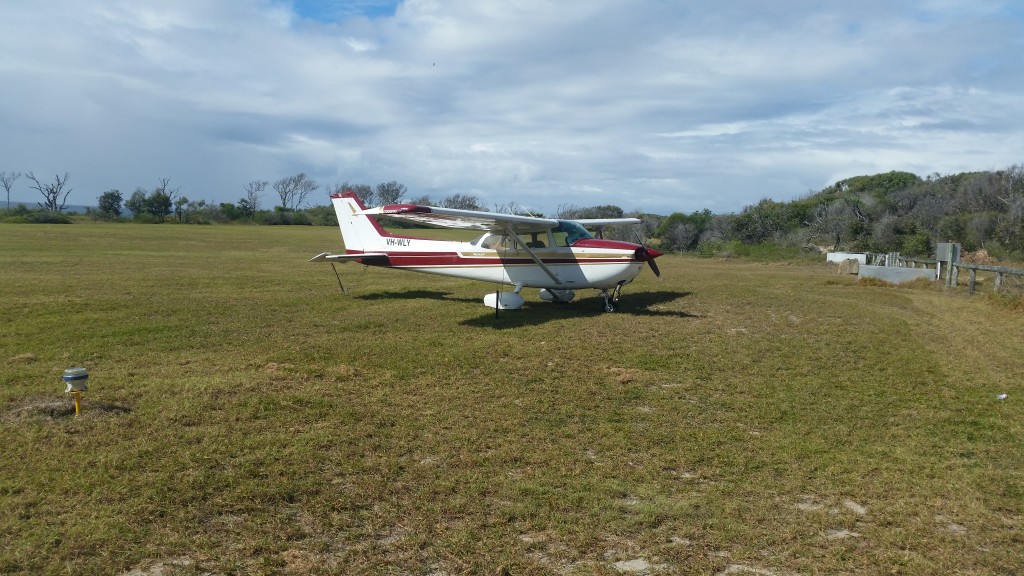 Orchid beach landing strip
Or you can choose to land on one of the other designated beach landing areas on Seventy-Five Mile Beach on the eastern side of the island.
Either way a great way to get an aerial perspective of just how huge and beautifully unique Fraser Island is.
This is ideal if you only want to visit for the day or perhaps you plan to stay at one of the Resorts or Lodges. And you don't require a vehicle to get around but prefer a tour to the most popular attractions.
6. Walk Onto Fraser By Foot
The other alternative is on foot. That's right you can walk onto Fraser Island.
From the River Heads Barge, via Hervey Bay, you can step aboard the Kingfisher Barge as a walk-on passenger.
It is a 50 min Barge ride over to the western side of the Island to the world-renowned "Kingfisher Bay Resort."
This is ideal for a day trip to the resort to enjoy all the facilities and surroundings.
Not many people know this, but tourists are welcome at the Kingfisher Bay Resort. You can use the pool area, eat in the restaurants, order cocktails at the water bars or even hire a Segway for a few hours to run along the beach.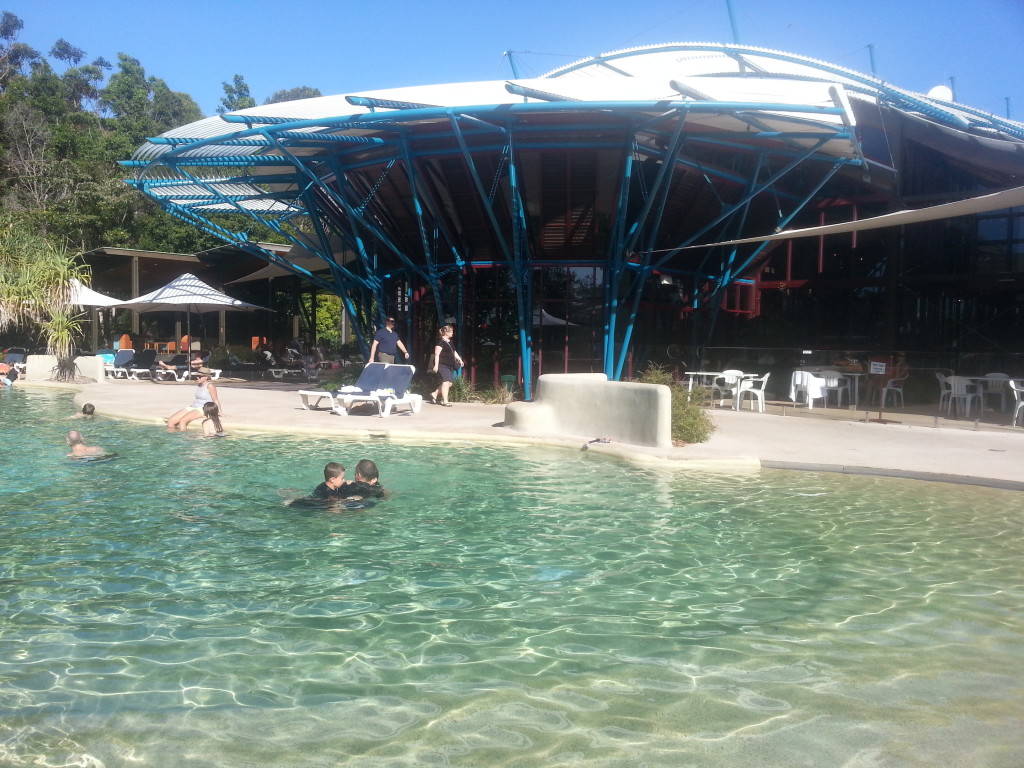 Kingfisher Bay Resort
You don't need to be a hotel guest.
Although, You can stay a night or two if you like, and then hop back on board the Barge for the return trip.
All this on foot and no vehicle is required.