Tailor season is a great time to go Fraser Island Fishing. The fish are plentiful and aggressive, making for an exciting day on the water.
Here's what you need to know to make the most of your trip.
When is tailor season?
July to October is Tailor fishing season
During the winter months from July to October Tailor fishing is most popular with anglers.
They line the beach like dominos side by side hauling in fish one after another in the gutters.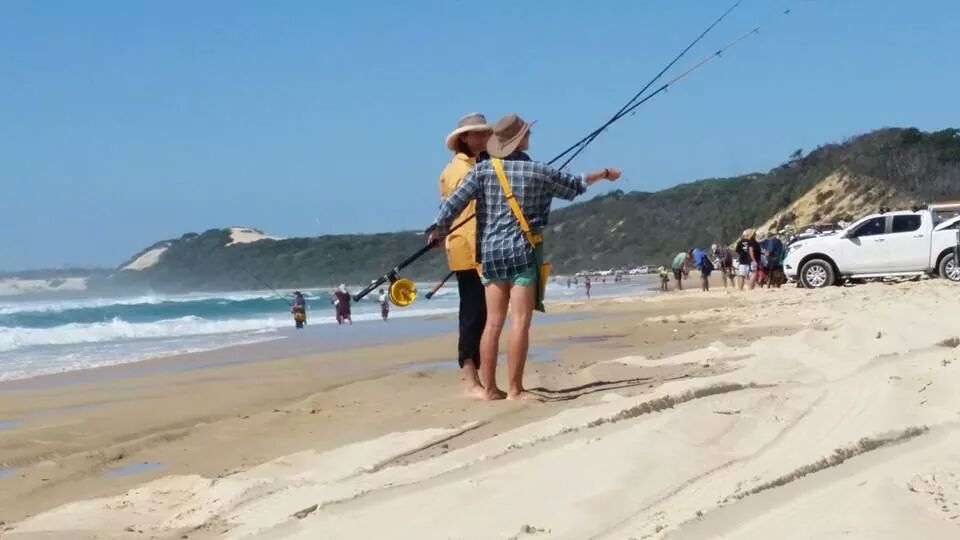 Where are the best places to go fishing for Tailor in Fraser Island? The island's northern coast has some great spots for catching tailors.
Some of the top areas include the beaches off of Indian Head, Poyungan Rocks, the cathedrals and Waddy Point.
What should I use for bait?
The best baits for Tailor are live prawns or lightly-weighted pilchards on a running ball sinker rig.
Do I need any particular tackle?
You'll need a good spinning rod and reel with a line rated to at least 10kg, as a Tailor can put up quite a fight. A good quality braid will also help you land more fish.
Use light tackle. A tailor can put up a fight, so you'll need light tackle to land it.
Use bait that will stay on your hook. Tailor love bait that's soft and juicy, like mullet or prawns.
Use a good quality hook and line. This will help ensure you don't lose any fish during the fight.
Cast your line into the surf zone near the breaking waves. Tailor love to feed in these waters.
Be patient and keep casting until you get a bite!
Any other tips?
Tailor are notorious for stealing bait, so make sure you have plenty of fresh live bait on hand and be prepared to rebait regularly.
If you're looking for an exciting fishing adventure, Fraser Island Fishing during tailor season is a great option.
With the right setup and a bit of luck, you can have a day full of solid catches and plenty of fish stories to tell. Happy fishing!