One of the most spectacular lakes on Fraser Island is Ocean Lake. Not many people are aware of just how beautiful it is or even where it is on Fraser Island.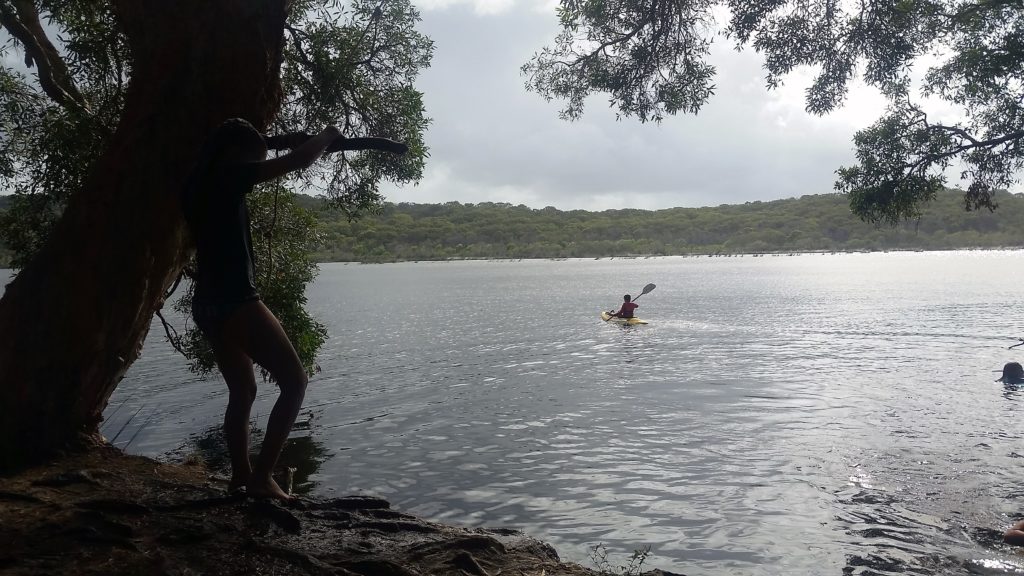 A fantastic little freshwater swimming spot – Ocean Lake
It's certainly worth the drive to this wild and private little lake oasis. It has few visitors, which makes it even more of a special place to visit.
If you are staying in the Orchid Beach area you need to visit this spot. It is especially refreshing on a hot day as you cool off in the tepid water.
Ocean Lake might not be as popular as Lake Mackenzie however it is a natural wonder of the island.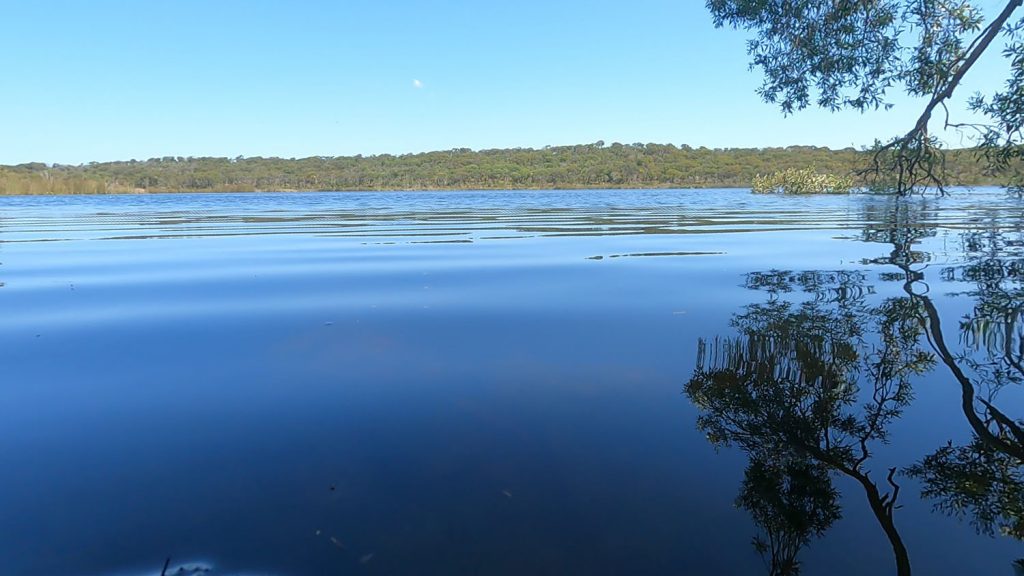 Where is Ocean Lake on Fraser Island?
Ocean Lake is located on the North Eastern side of Fraser Island. Situated approx. 7.5 km north of Waddy Point and Orchid Beach.
Fraser Island Map of Ocean Lake Location
Access to Ocean Lake is from the beach so look out for the sign that is mounted in the dune near the entry. Then at this turn-off, it is 1km inland on a sandy track.
Once you get there you can park your vehicle in the designated car parking area under the shade of Paperbark trees.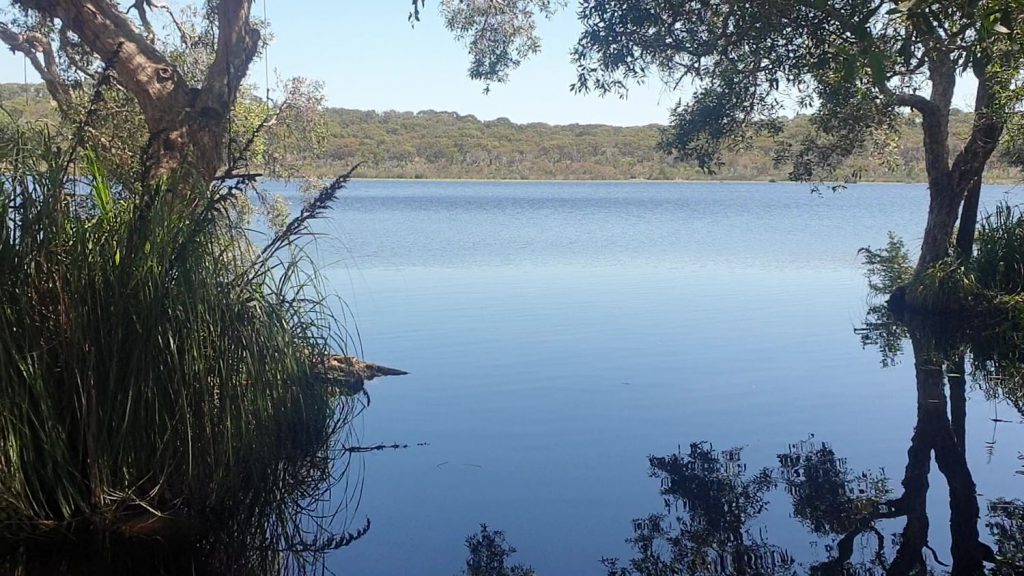 Is it a freshwater lake?
Yes, Ocean Lake is a freshwater lake. The water is not crystal clear like Lake Mackenzie and can almost look a bit scary on a cloudy day.
The water is an orange colour as it is tainted with tannins from the leaves that fall into it from the surrounding trees. But don't be put off by this as it is a truly peaceful and beautiful spot.
You actually feel like you are in the wild being there.
What facilities are at Ocean Lake?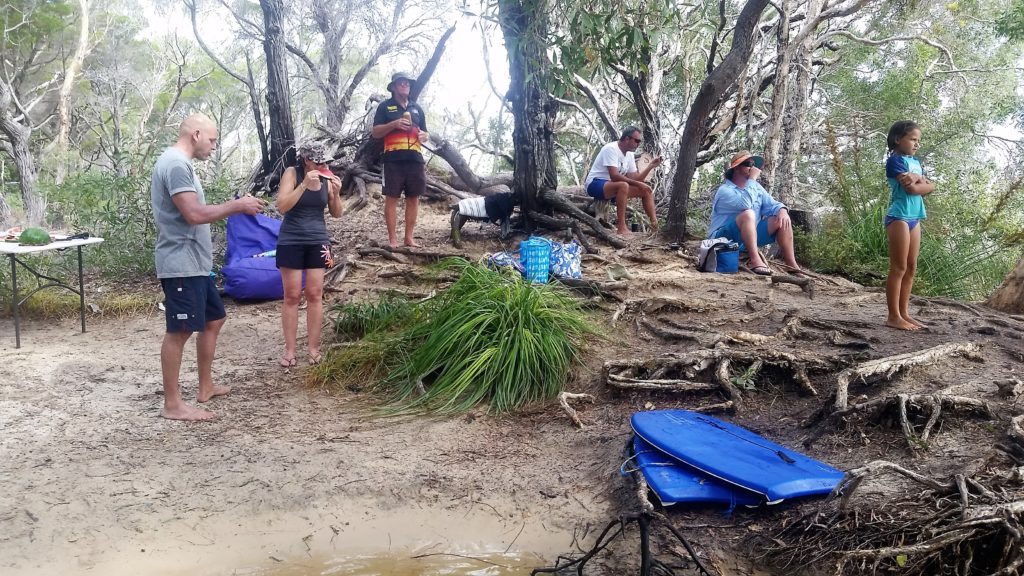 Perfect picnic spot at Ocean Lake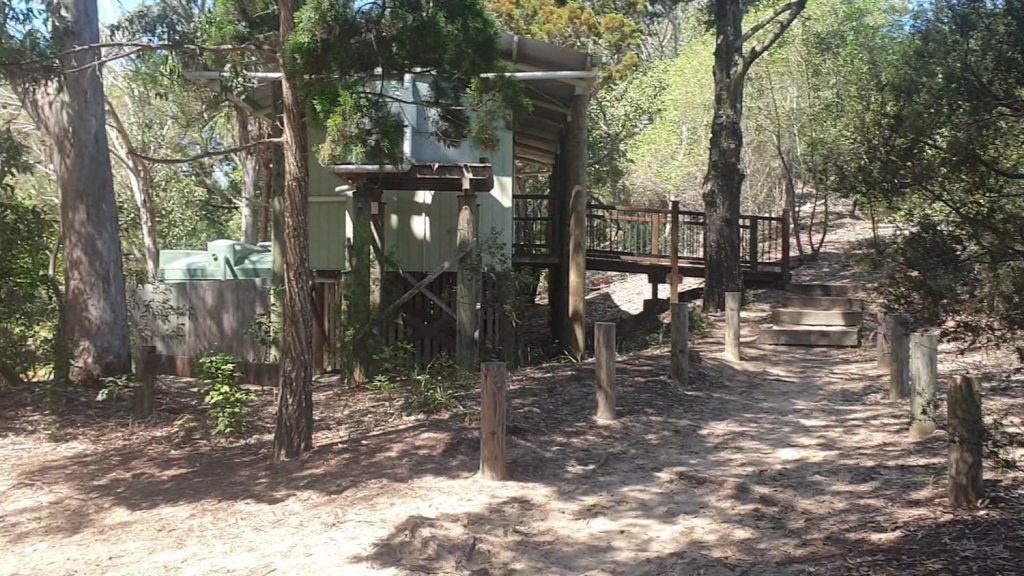 Ocean Lake is the perfect Day Use spot with the following :
Toilets
Picnic Tables
Carparking
Camping area
If you are doing the drive pack some lunch and plan to spend a few hours. In the summertime, you can go swimming and in the winter if it's too cold for a swim you can do a walk.
Or just place yourself under a tree and enjoy some quiet time for a read or a nap.
What to do at Ocean Lake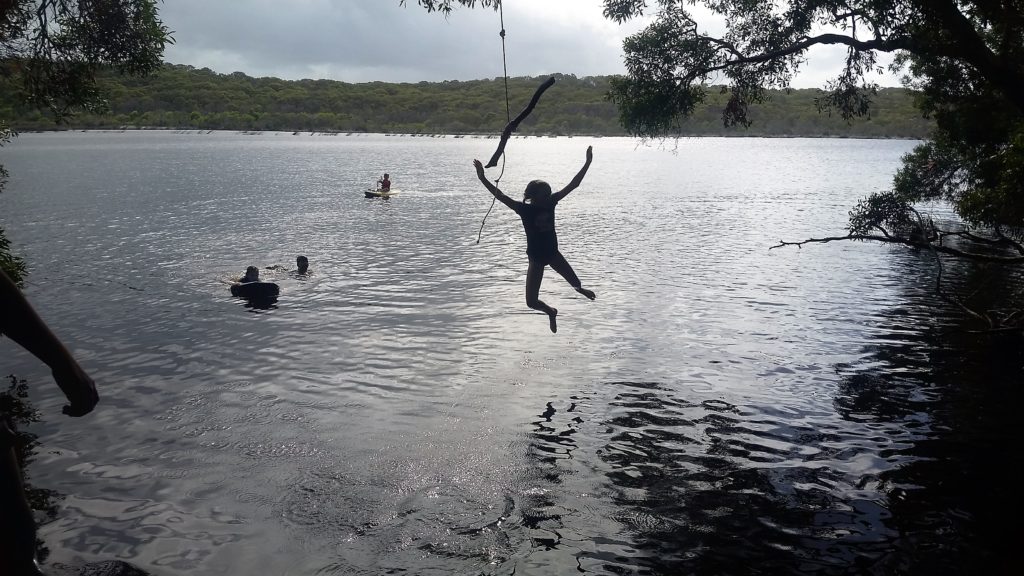 Swinging about at Ocean Lake with the kids
Swimming
Ocean Lake is a beautiful spot to swim. It has one entry point into the water that is narrow, like a little bay and quite shallow.
All the little kids love to swim in this spot, while the older and more efficient swimmers like to venture further out for a swim.
There is a swing that hangs from one of the huge Paperbark trees that the older kids and " Big Kids" like to jump from and show off their acrobatic skills.
However, once you swim out past this opening point the lake becomes deeper.
If you are swimming it's important to remember to be mindful of the Lakes natural ecosystem and avoid using sunscreen and insect spray that can wash off and contaminate the water.
Please do not bathe or use soaps or shampoos in the water.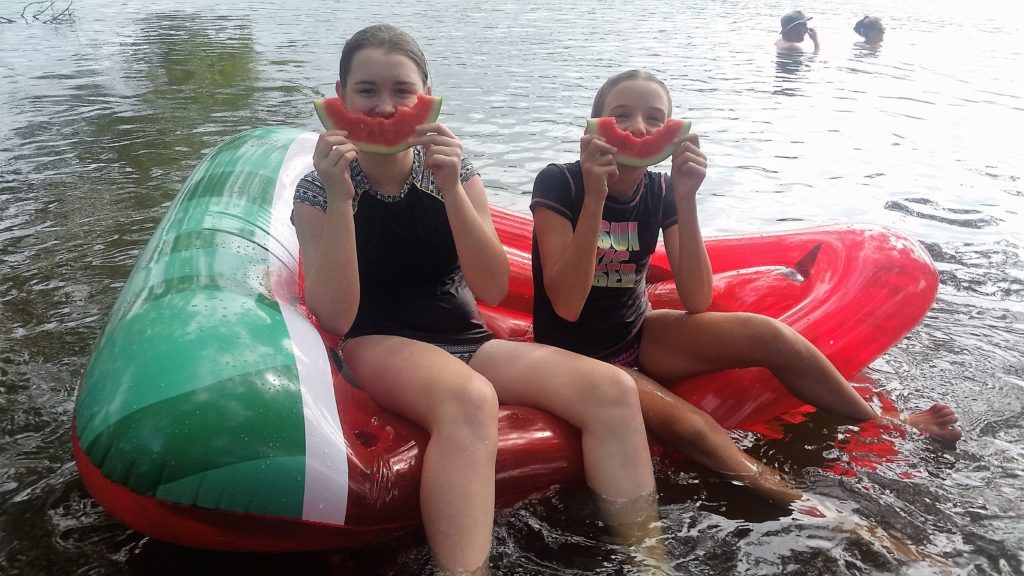 Perfect spot for Fun & Games
Kayaking
Ocean Lake is about 15 square km and 1.5km wide, so it is great to launch the kayak. You can launch from the bank at the lake or you can launch directly from the beach at Orange creek (about 2 km north from the lake turnoff) that connects to Ocean Lake.
The water is calm and sheltered. Pack your camera because you will get some awesome photos of the wildlife and the surrounding landscape.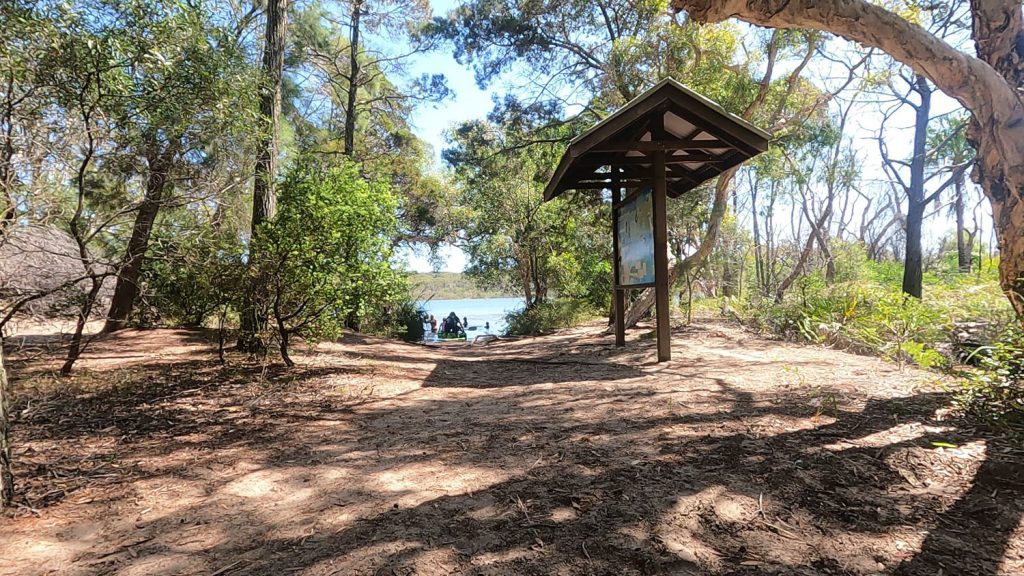 Bushwalking
The lake has a bushwalking trail. It is called the Cyprus Circuit. It is only 1km and predominantly uphill to a stunning lookout.
In the summertime, this walk is a little strenuous so please take a hat, water bottle and footwear as the track will get hot. On the way, you will see huge Paperbark trees and White Cyprus Pines that are glorious.
The circuit walk does not take you around the lake as the majority of bushland surrounding it is inaccessible.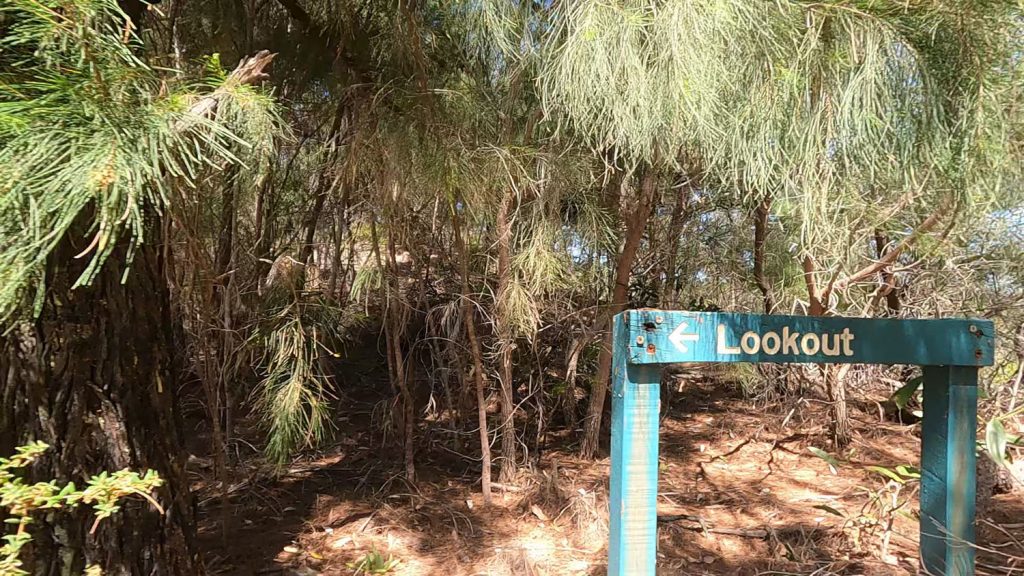 Birdwatching
Bird watching on Fraser island is extremely popular. The Island is home to over 350 different bird species. Ocean lake is home to quite a few of these amazing birds. You can often see Peregrine Falcons and Braminy Kites high up in the sky scanning the lake.
Beautiful blue Kingfishers sit in the branches hanging over the water's edge flying back and forth from tree to tree. There are Ducks and Thornbills that can be seen paddling across the lake and hiding in the reeds on the banks.
You will get some great photos.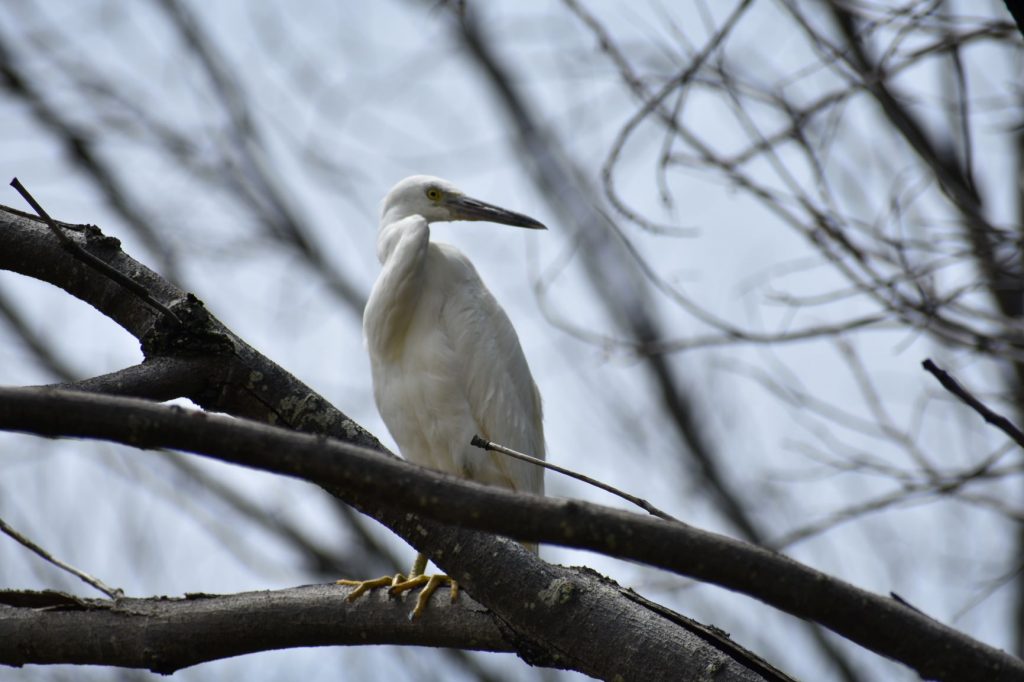 Birdlife on Fraser Island
Any Dangers that I need to know about?
Leeches
Leeches are not harmful in general but the thought of them sucking your blood is Yuck. I have learnt that leeches can be found on the very shallow edges of the water.
So if you like to sit on the edge in ankle-deep water expect to have a few leeches on. Keep little children away from the very edge and don't let them sit there for long periods. Once you are out of the water just check yourself over.
There are other dangers that we need to know about Fraser Island so that we can be safe.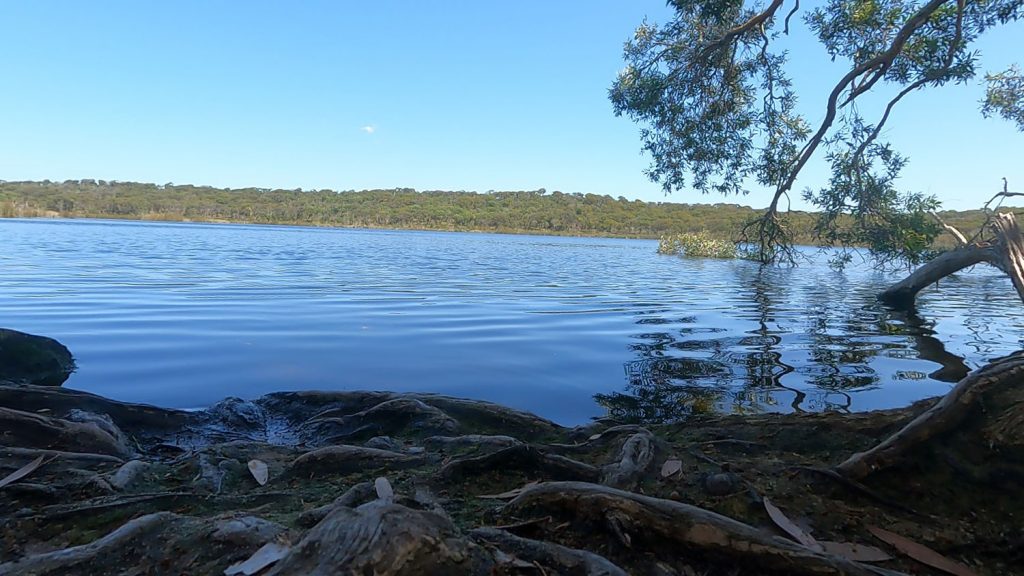 Drowning
Ocean Lake is deep and large. Swimming across the lake is not recommended. Always supervise children and be careful if you plan to use the swing.
However, if you have a paddle board, kayak or floating device it is fine to go and explore just how large the lake is.
What else should you know about Ocean Lake?
Is Camping Available at Ocean Lake?
You can camp close to the lake but not around the lake itself. There is a designated campground "Beach Camping Zone 8". This zone includes 3 distinct camping areas:
All three camping areas are for tent and camper-trailer use. The closest toilet facilities are at Ocean Lake itself.
Learn More… Ocean Lake Camping Ground
The campgrounds are sandy with plenty of large surrounding trees for shade and wind protection.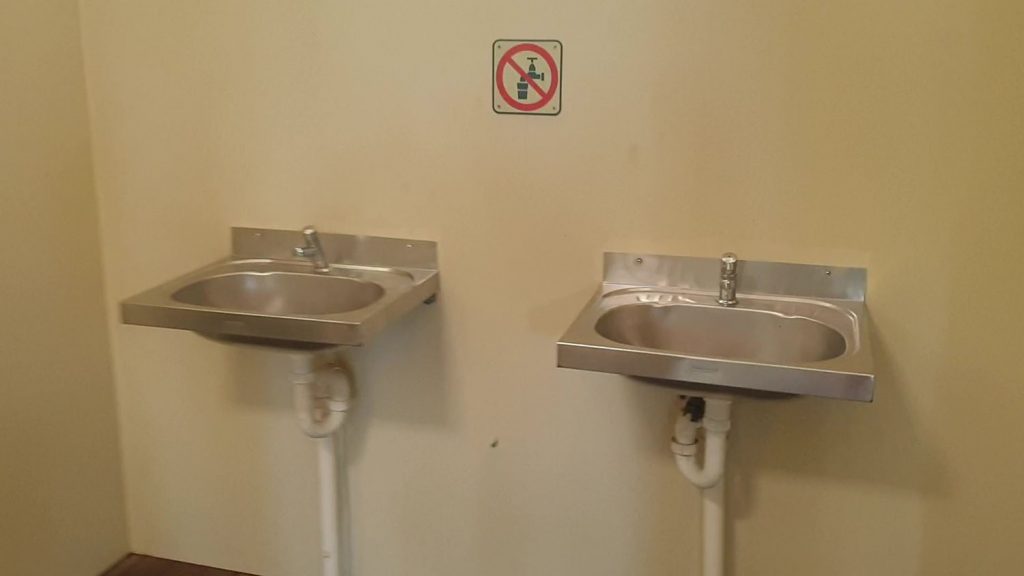 Drinking the water is not recommended – bring your own drinking water
Is Drinking Water Available at Ocean Lake?
No the water at Ocean Lake is not drinkable. The toilets use recycled greywater in their enviro system. And hand basin water is not recommended for human consumption.
Please bring your own bottled water.
Photo Gallery – Ocean Lake