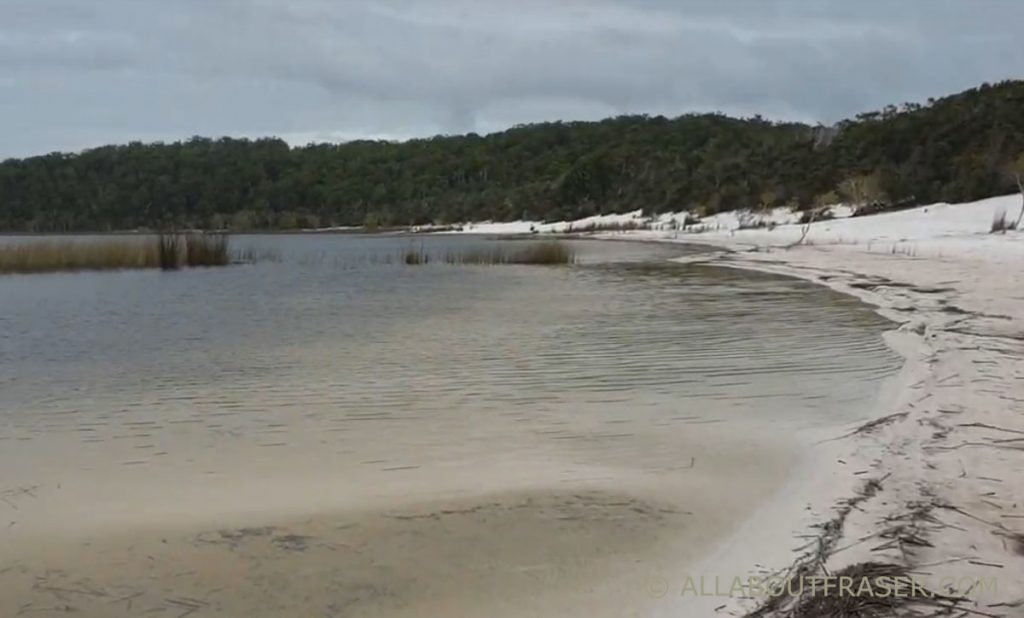 Welcome to Lake Birrabeen
Lake Birrabeen is a must visit if you're travelling to Fraser Island. As this lake forms part of the Great Southern Lakes Scenic Drive it is plotted on many tourist maps. Rightly so, as it's a very interesting place.
However It's not like other tourist spots on Fraser island. It sits in a more isolated area of the island and is far less travelled. A perfect place to spend some quiet time relaxing on a crystal clear Fraser island perched lake.
All About This Perched Lake of Lake Birrabeen
In addition to Lake Birrabeen, Fraser Island has many other perched lakes. Including Lake Boomanjin which is nearby.
In fact Fraser Island has half of the worlds population of perched lakes and holds the record for the largest.
Being a perched lake simply means that it is formed on a impermeable layer of rock and the water is held, not fed by rivers and it does not flow into the sea.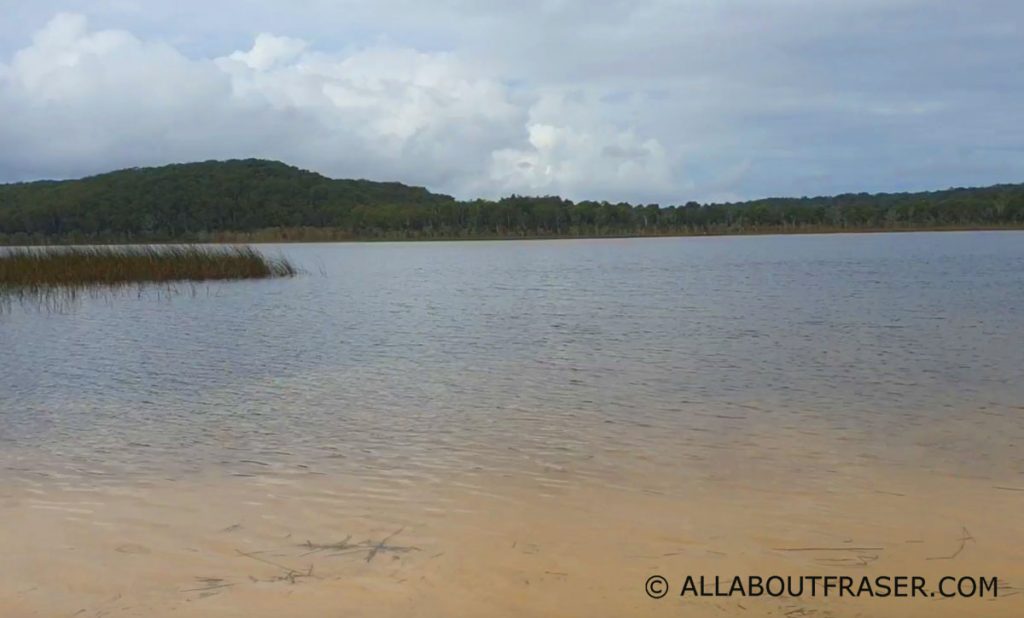 Lake Birrabeen has beautiful freshwater and milky white sand circling its edges. It is surrounded by scrub land filled with Scribbly Gums, Dwarf Banksias, Melaleucas, Bush Iris and many other native species.
In terms of chemical quality, this lake and other freshwater lakes on the island are believed to have the freshest naturally running water in the world.
This is one of the reasons you must take a visit to this special lake and admire its beauty and experience the freshness of swimming in its water.
Lake Birrabeen and the Butchulla People
The traditional indigenous owners of Fraser Island, the Butchulla people, have a saying
---
---
This is especially so when you visit the crystal clear freshwater lakes on Fraser Island.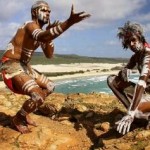 Its important to know that when you swim in these pristine lakes that you do not bathe with shampoos or have chemicals on your skin like sunscreen and bug spray that will pollute the water.
Take your rubbish with you when you leave and be respectful for the land and the living things upon it.
Fraser Island is sacred to the Butchulla Tribe and it is wonderful that we have the opportunity to not only view these lakes but also swim in them and enjoy their natural beauty.
Where is Lake Birrabeen Located?
The lake is located on the southern end of the island, inland of Central Station and south of Lake McKenzie.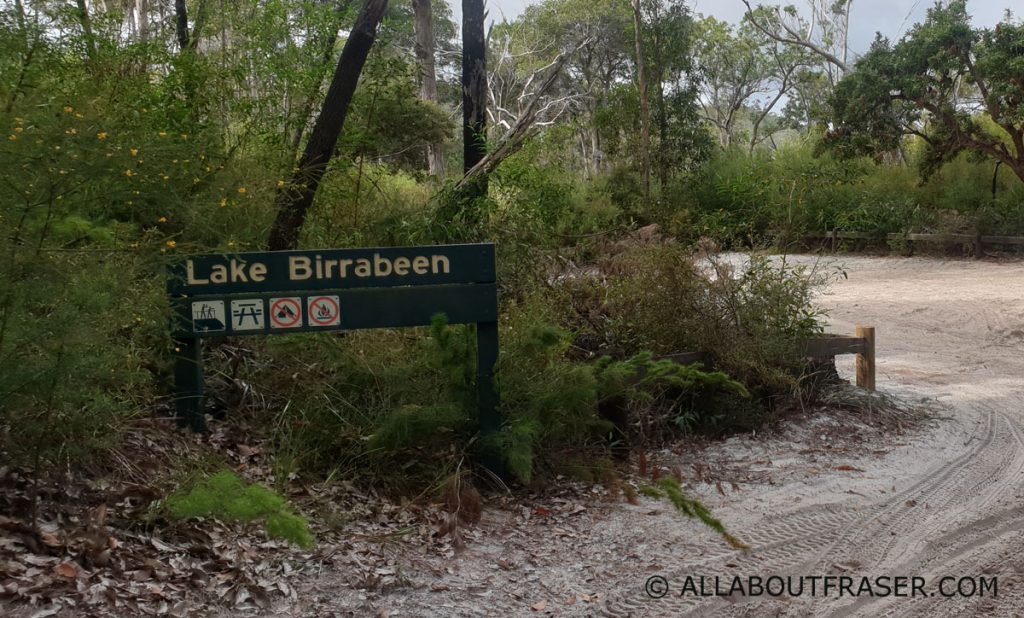 Look out for the signs to lake Birrabeen from Central Station
It is a little isolated which is a nice change if you want to stay away from the tourist crowds like some of the other lakes such as Lake McKenzie and Lake Wabby.
It is predominantly a sand track with a hard bottom so getting bogged is not a concern.
How Do I Get To Lake Birrabeen?
From The West: If you are coming from Wanggoolba Creek on the western side of the island or Kingfisher Resort you would go to Central Station.
From there follow the signs east to the Lakes. The signage is good so you should not miss the turn-offs.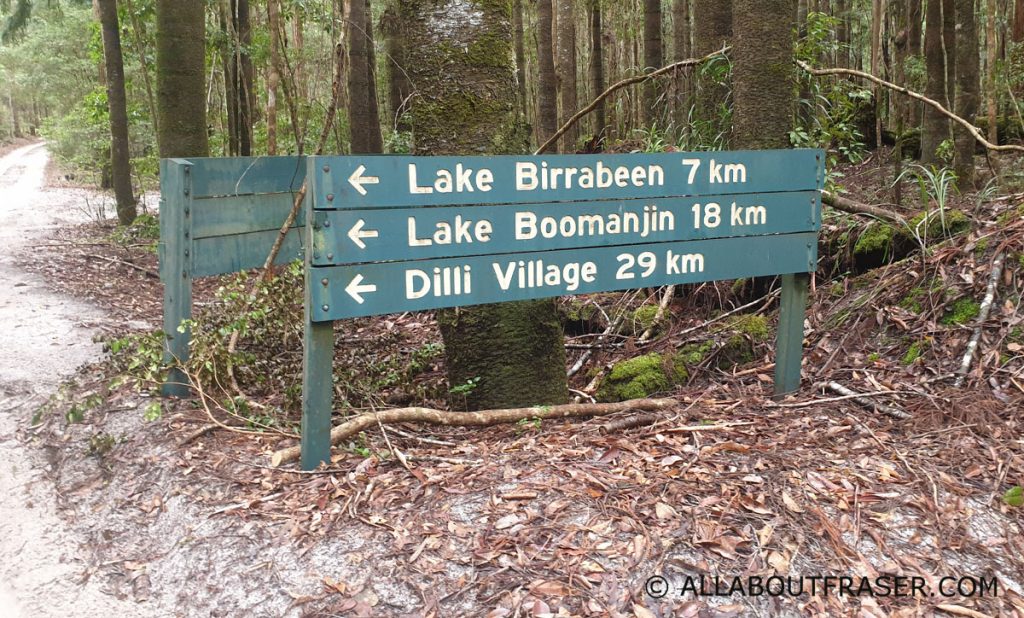 From The East: If you are coming from the eastern beach or Inskip Point/Hook point you can take the track to Dilli village and follow the signs that will take you to Lake Boomanjin and also Lake Birrabeen.
It's a scenic drive that takes about 45 minutes.
Can You Camp At Lake Birrabeen?
Lake Birrabeen is a day use area only. The perfect spot for a day picnic beneath the Scribbly Gums.
There is no camping however there is a fenced day use area, with picnic tables and toilet facilities.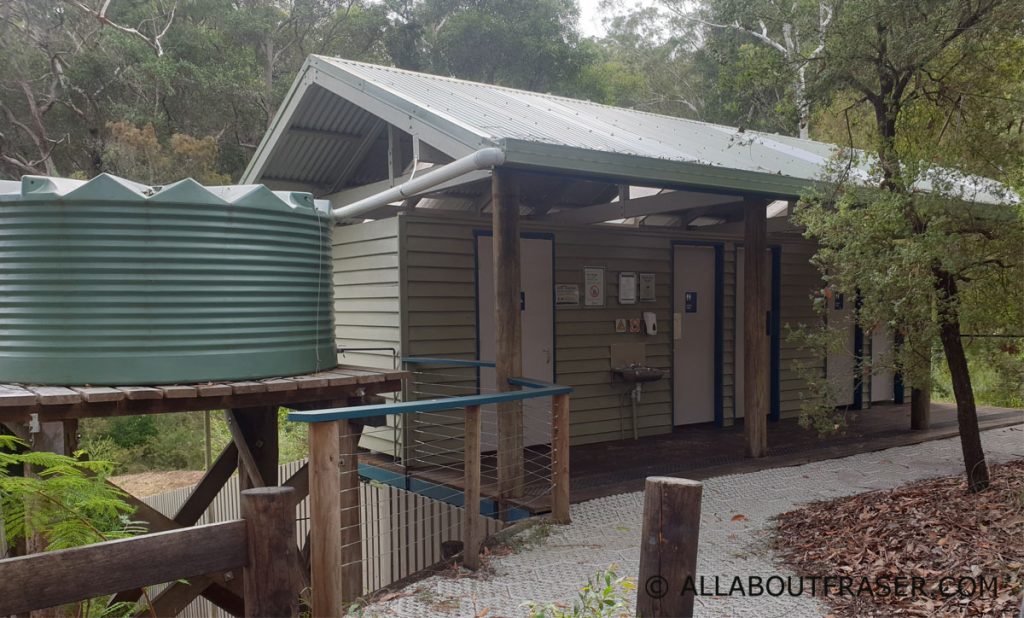 Toilet facilities at Lake Birrabeen
Outside the fenced day use area you can access the lake with a short walk down a pathway that leads to the lake shore.
What Can You Do At Lake Birrabeen?
The lake is a perfect spot to picnic and a great spot to take the kids if you have them. The water of lake Birrabeen is shallow for most part then towards the middle gets deeper.
Its great for a kayak or a canoe. You can explore the expanse of the lake without the fear of being in water too deep or sharks lurking in the water.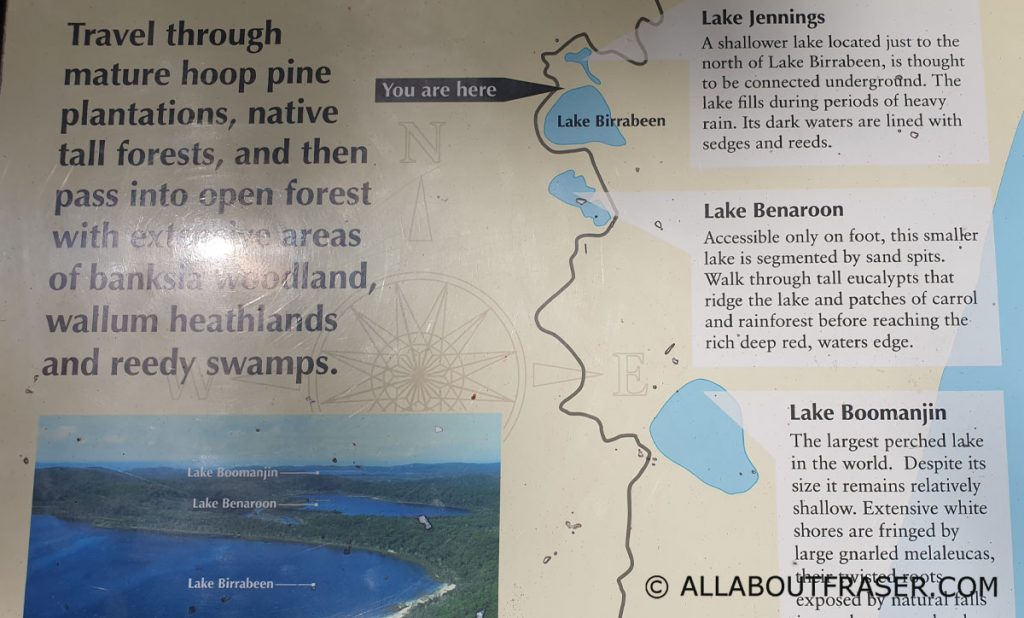 Unfortunately there is no fishing in the lake nor can you remove any flora or fauna from the area as this is strictly prohibited by QPWS and hefty fines are handed out to those that disobey the rules.
Lake Birrabeen is also part of the Great Southern Lakes walking circuit so you can go hiking along this track. You can start from Central Station and walk to Lake Birrabeen.
It is approx. 12.8km return and will take between 4 – 6 hours.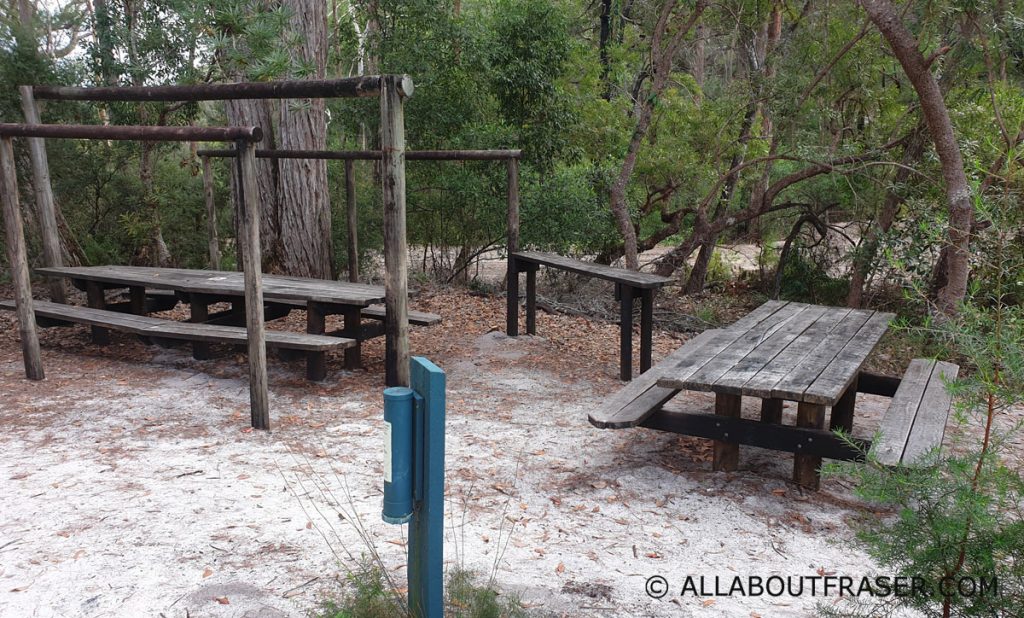 Picnic facilities at Lake Birrabeen
Or if you are well prepared you can continue and make your way around the lakes of significance including lake Boomanjin and into Dilli Village.
Both these places have camping facilities.
Lake Birrabeen Photo Gallery