K'gari (Fraser Island) means Paradise. And paradise Fraser Island most certainly is. If you want a trip of a lifetime Fraser Island certainly needs to be added to your bucket list. There is so much to see and do.
Not only is it the largest sand island in the world but it is an amazing place that can have your adrenalin pumping, reinvigorate your spirit, nourish your soul and tantalise your taste buds.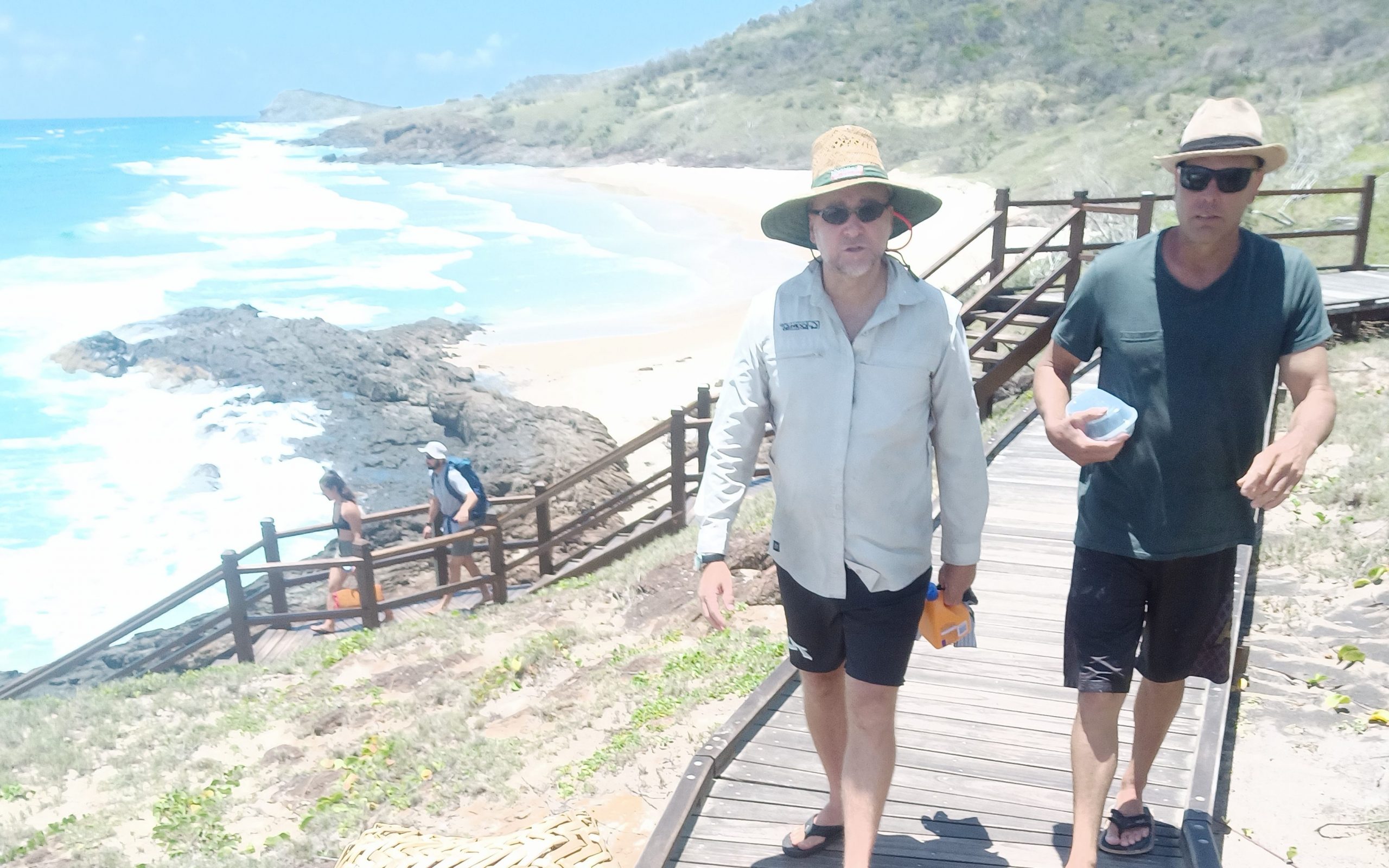 The activities and adventures can be as exciting or as relaxing as you desire.
Below is a list of some sensational experiences that will be forever imprinted in your memory. If you are looking for an authentic adventure loaded with natural wonders and experiences Take a look at this list:
7 of The Best Natural Wonders
4 Wildlife Wonders to Check Out
Take a trip over to Wathumba Creek and chase the thousands of marching Solider Crabs on low tide
Stand atop of Indian Head and watch the humpback whales frolic on their migration to warmer tropical water from April to November, also see sharks and stingrays below
Take a photo of the wild Dingo roaming the dunes and along the shoreline
Get the touch out at night and find a roaming Funnel Web Spider…they are everywhere….Beware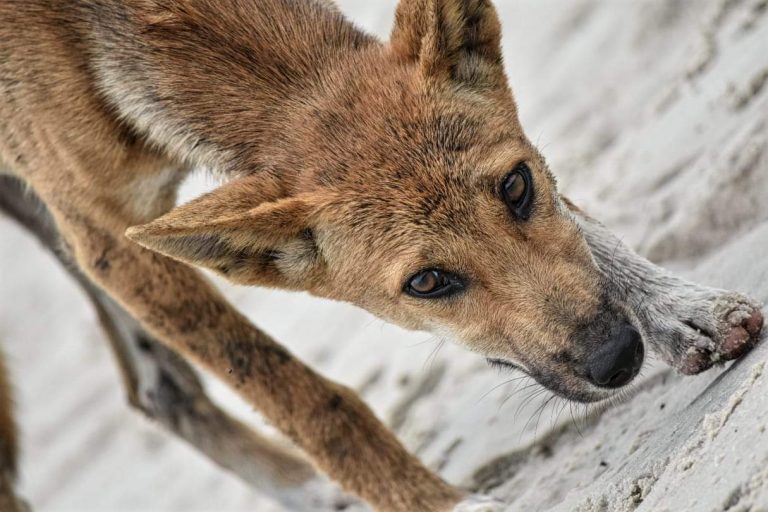 10 Thrill Seeking Adventures To Try
Try sand-boarding down the massive sand dune known to the locals as " Big Mumma" at Waddy Point.
Drive through the notorious Nkgala Rocks, this is not for the faint hearted or beginner 4WDer
Try and catch a 75cm Tailor on a surf rod. Its a hell of fight between man and fish.
Take a trek up the steep hill to the Lighthouse on the Sandy Cape. It will take your breath away..literally.
Go boogie boarding in the waves at South Waddy ( just north of Indian Head)
Fancy a bush-walk? Try the 90km trek of the Great Walk
Try to catch an elusive Beachworm at Middle Beach
Take the kids snorkelling at the Champagne Pools. Its a natural aquarium
Try some back-flips on the tree swing at Ocean Lake
Try some beach fishing..catch your self some dinner…Dart or Whiting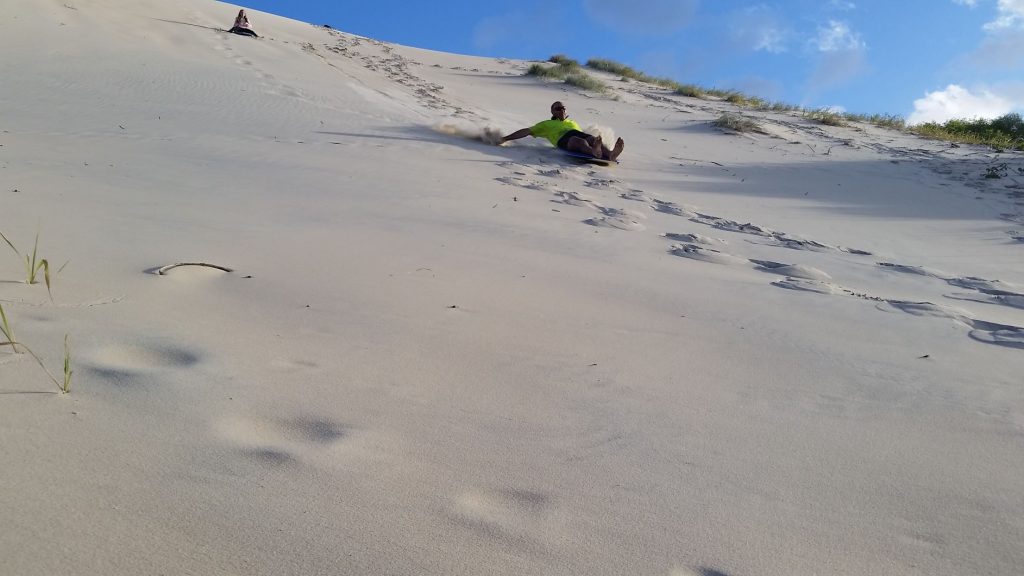 4 Fraser Views To Die For
Take a scenic flight and get a birds eye view of this incredible island. See the Butterfly Lake only accessible by flight.
Drive across to Platypus Bay on the western side of the island to savour the sunset. Pack a platter and some wine to celebrate the magic and the romance of this tranquil setting. Its a local secret spot.
Check out the steep cliffs on top of Indian Head and look down below…not for the faint hearted.
See the magic sunrise from the Maheno Shipwreck in the foreground…an amazing insta pic.
5 Ways to Get Rest and Relaxation
Check into the Kingfisher Bay Resort for a few nights for some luxury pampering. Lay around the pool with your favourite book and cocktail.
Spend a few hours driving along 75 Mile beach at low tide. Stop for some photos at the Maheno Shipwrek and collect some pips along the way.
Soak up some sunshine on the beach at the Sandy Cape. Amazing sand and sheltered from the wind
Take the kids to Waddy Point to watch the pelicans feed and wade in the water.
Go canoeing at Ocean Lake…absolutely beautiful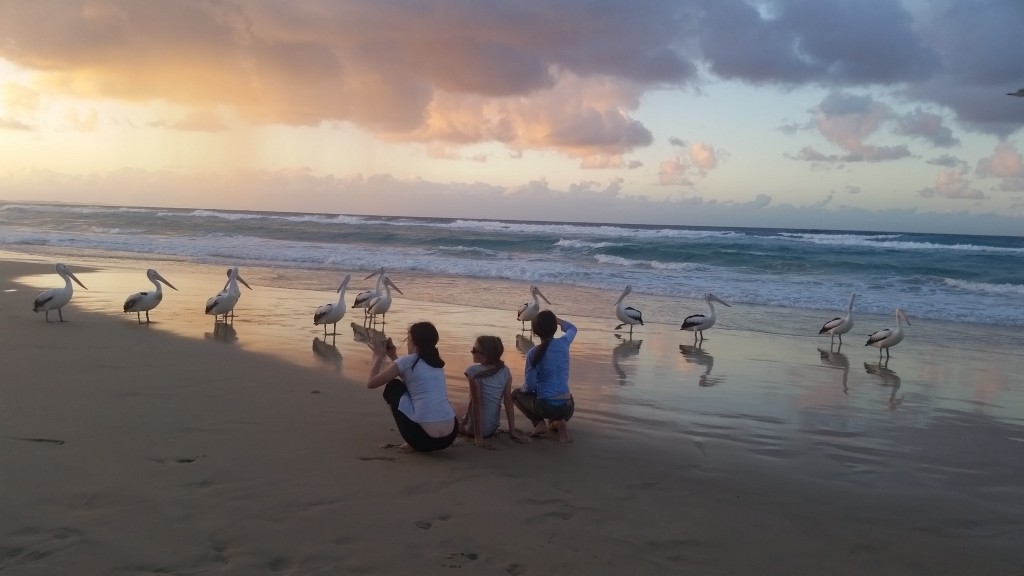 5 Places For Fishing And Boating
Catch some fish off the rocks at Waddy Point
Go pump for some Yabbies at Wathumba creek… fresh bait is best
If you have access to a tinny try catch some Squid out beyond the mouth of Watchumba creek
Put out some crab pots at Wathumba creek and enjoy crab for dinner
Try your hand catching beach worms and pips along Middle Beach at Waddy point
7 Places to Tantalise the Taste-buds
Enjoy a Cheese and wine platter on the Jetty at Kingfisher Bay Resort and watch the sunset.
Need a coffee fix ? Call into Cathedrals for a hot or Iced Coffee.
Looking for an icy cold Beer. Head to Orchid Beach Driftwood Bar.
Dying for a bucket of hot chips and a Burger…Orchid Beach Trading Post
Kids need an ice cream – Eurong Beach
Tasty sit down lunch lunch – Happy Valley
Try a Pie at Eurong Beach Bakery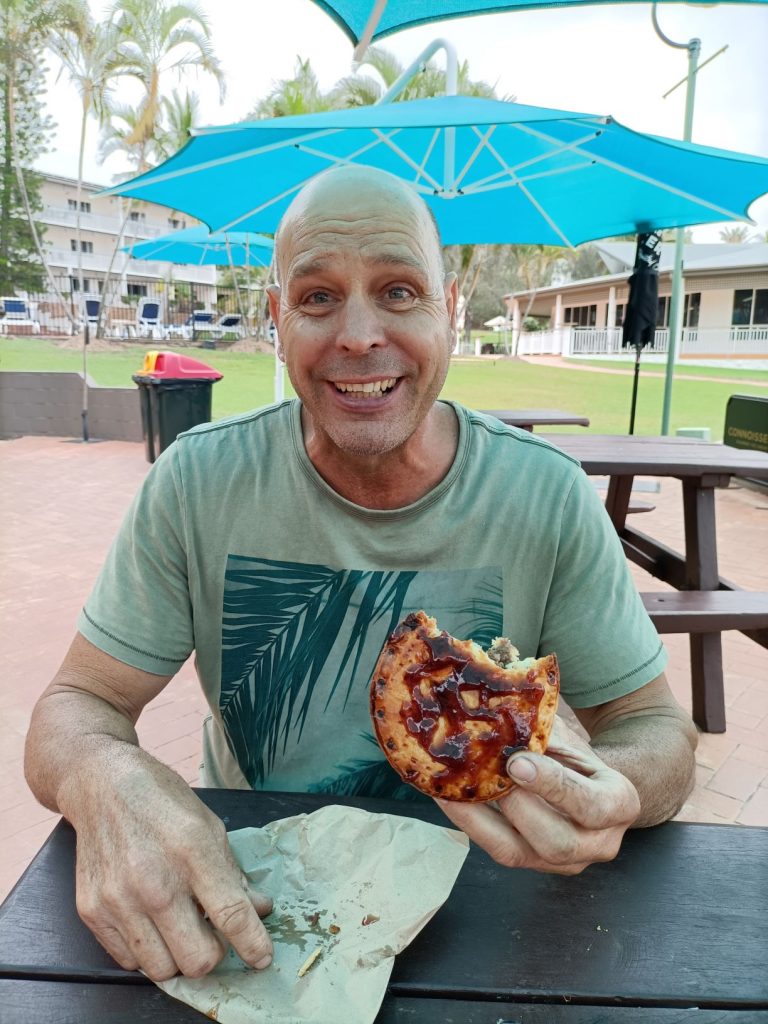 Photo Gallery of Adventures & Experiences Not To Miss