Popular spot for sun baking, snorkelling & swimming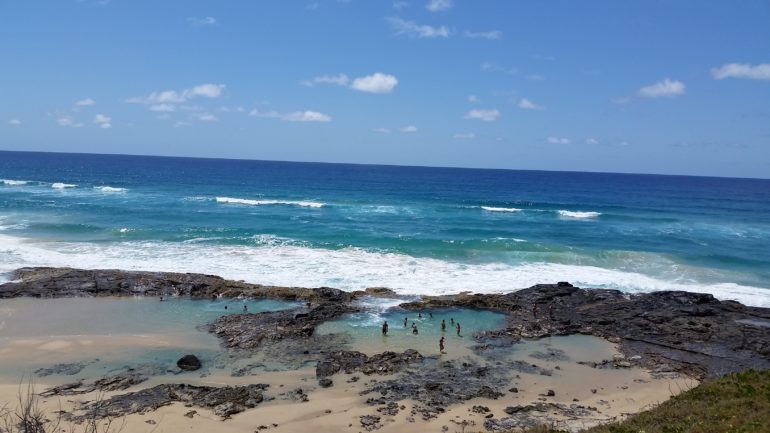 View from the boardwalk above champagne Pools
Champagne Pools is a must see for anyone visiting Fraser Island. It is popular with backpackers who love to sun bake and swim. While full of fun for families who like to snorkel in shallow waters with the kids.
The water is usually clear and has 2 distinct rock pools ( or spas as we like to call them ) that bubble with the incoming waves that splash over the edge of the rock at high tide.
Many European tourists visit and love this little spot and some like to sun bake topless to add to their golden tans.
How To Get To Champagne Pools?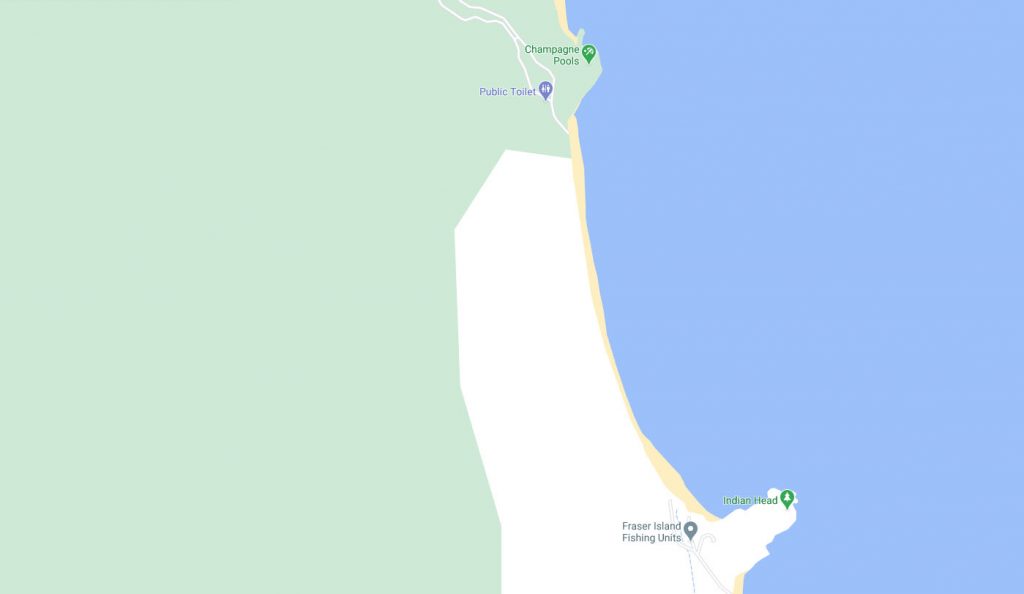 The Champagne Pools are on the eastern side of the island on 75 Mile Beach. They are located between Waddy Point and Indian Head.
Access to the Champagne pools is via the Eastern Beach travelling north to Indian head. Approximately 2.2km north of Indian Heads, a sand track leads west towards the Orchid Beach township.
Champagne Pools is located between Indian Head and Orchid Beach. Once you arrive you will find a large vehicle parking area and Toilet facilities.
You can't miss the spot as it has signage and is usually filled with people most hours of the day, especially at low tide.
Can You Swim In The Champagne Pool?
Yes, swimming is allowed in the Champagne Pools. In some parts the pool is like a natural Jacuzzi. In other parts it's like swimming in a salt-water aquarium.
What Can You Expect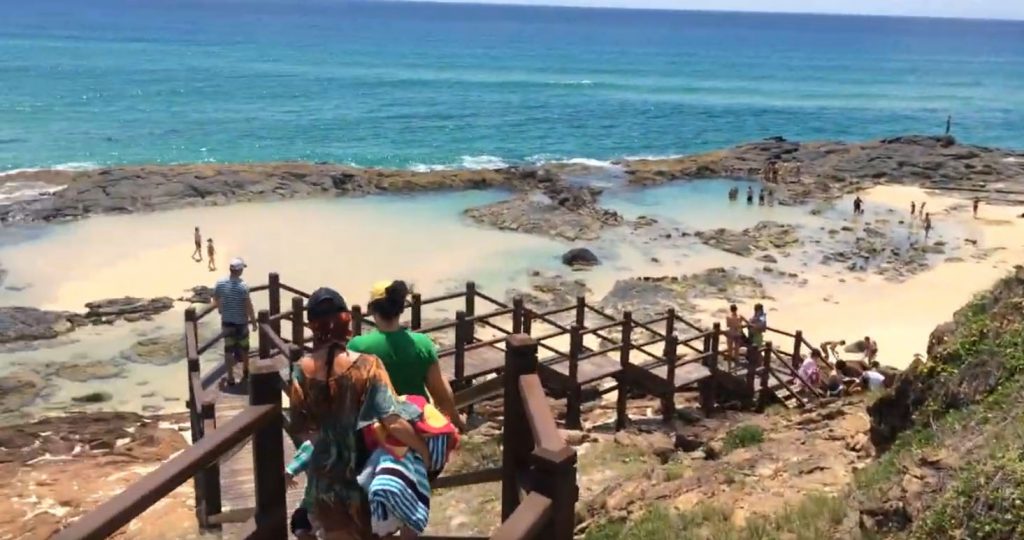 Get ready to visit an incredible natural swimming hole?
Access to the Champagne Pools is via a boardwalk. It's a short walk, about 5 minutes, with lots of steps down into the rock pools and beach area.
During summer time it is advisable to wear flip flops or other footwear as the dark timber boards heat up very quickly in the sun and can burn your feet. ( I have experienced blisters myself ).
The view from the platform at the top is spectacular as you look down into the bubbling champagne rock-pools below. Climbing down the stairs brings you to the base that has a lovely little beach area.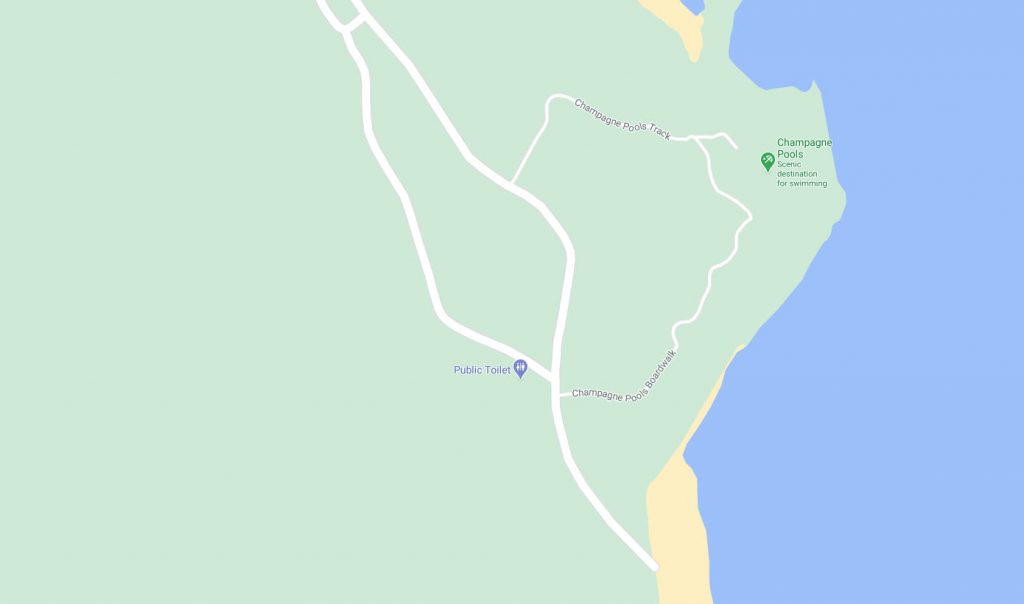 Facilities
Car Parking- at the entry and northern parking area ( follow the signs )
Allocated tour Bus parking bay
Onsite male and female toilets
Sun Baking
Many bikini clad visitors sun bake in the cove while others splash around in the pools.It is a great place to take awesome photos and certainly lives up to its name.
Many marriage proposals have been made here and many bottles of champagne consumed.
Snorkelling
The pools are waist deep in most areas and are perfect for a bit of snorkelling for the kids. Underwater is usually full of small colourful fish that remain trapped in the rock pools on high tide.
So pack your mask and snorkel gear and a picnic lunch.
Swimming
It is a lovely spot to cool off and have a swim on a hot day.
It's the only place on Fraser Island where you are allowed to swim in the salt-water.