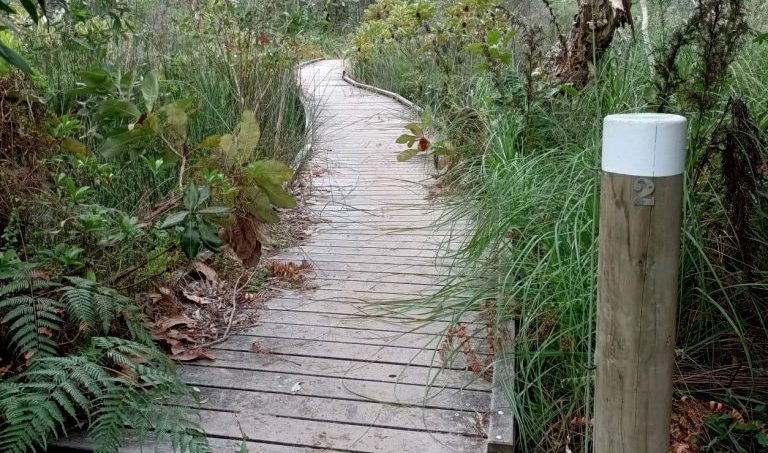 Fancy walking through rainforest and sand dunes on a 90km trek. If your perfect day includes switching off your phone being immersed in nature then The Fraser Island Great Walk is the adventure for you.
Explore tropical rainforests, crystal clear creeks, azure blue perched lakes and mountainous sand dunes. You can walk for 6-8 days to complete the entire hiking trails or just chose a walk for an hour or even a half day.
There are so many walks to chose from that can take you all across the island.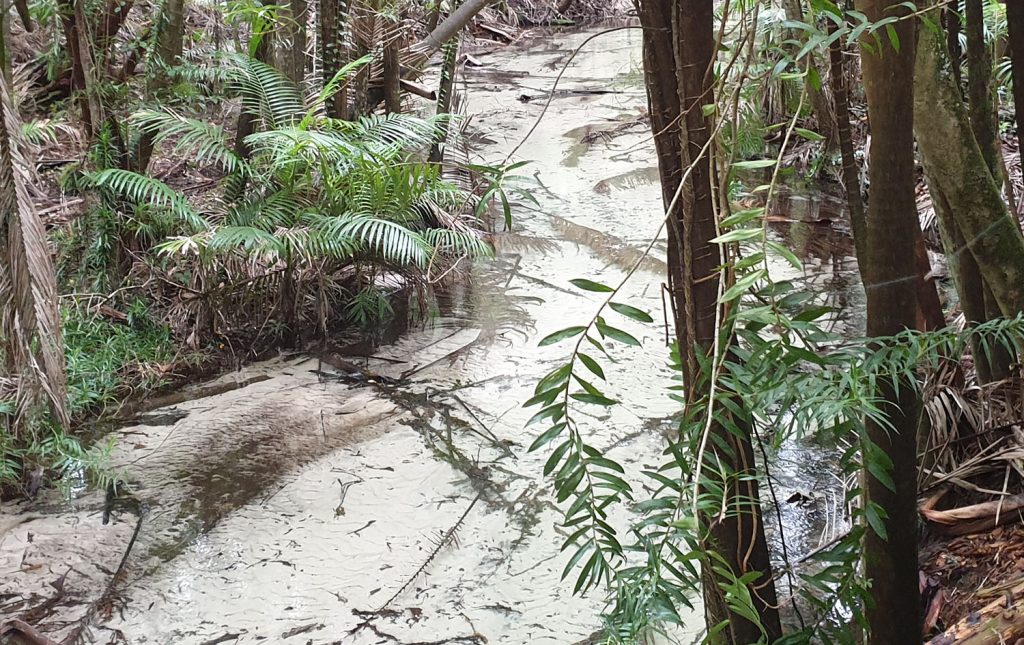 Crystal clear water of Wanggoolba Creek, Central Station
Self – Guided Walk
Choosing to do a self guided walk is great if you are self driving around the island. You can stop at all the scenic locations and just do small walks in that particular area.
Our favourites are:
The boardwalk around Central Station along Wanggoolba Creek. It is a very calm and relaxing walk as you are immersed deep into the rainforest. it is damp and cool which is nice on a hot summers day. You will find amazing King Palms and fluro green moss growing everywhere. It is truly beautiful. It is wheelchair accessible and great for small children. About 30 minutes walk and viewing time.
Another little Gem is the walking circuit at Ocean Lake. This is an underrated walk that many visitors to the lake neglect to do. The pathway is a little difficult to find as it is at the end of the parking area and not very well signed. The walk is partly uphill so it can bee a little steep and a few long sections of wide steps. However at the peak there is an amazing viewing platform that overlooks the deep ravine below. It does not take you around the lake however. So do the walk and then take a nice cool swim in the lake and enjoy a picnic lunch. Walk time about 40 minutes.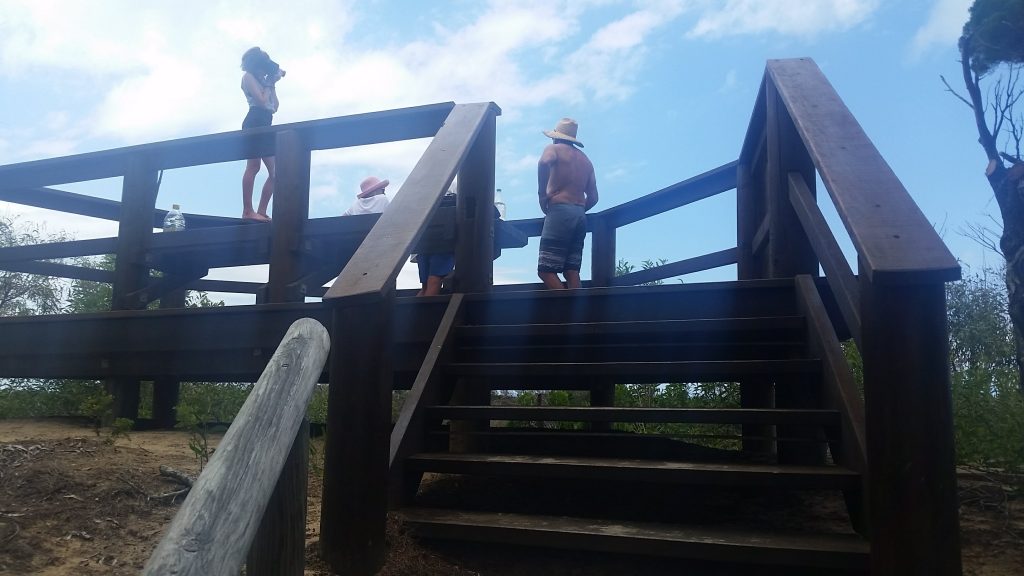 Viewing platform at Ocean Lake
Self Guided Walks and Camping facilities.
Facilities
Walkers' camps are located along the Great Walk at Lake Boomanjin, Lake Benaroon, Central Station, Lake Wabby, Valley of the Giants and Lake Garawongera.

You can have access to a toilet and fresh water with some sites suitable for 2 small tents and a vehicle.
The camps must be booked in advance to secure a site. You can do this online by booking here. Alternatively you can call 13 13 04 Monday to Friday 8am to 5pm

Camping fees apply for the Great Walk.
Adult $4.00 per night
Child (five years or older) $4.00 per night
Each family of four
(one or two adults with children aged 5-17) $16 per night
Tour – Guided walk
Set off on a guided tour with a reputable hiking tour company. Theses tours range from a half day up to 8 days .For the extended walks you have options with accommodation styles. You can camp in swags under the stars or feel like a star in a glamping style tent. Then you have the options of staying at resorts or retreats at Kingfisher Bay Resort, Eurong Resort and Happy Valley Retreat.
You can even opt for experiencing a combination of accommodation styles and comforts for a real Fraser Island experience.
Some of the best scenic walks
Fraser Island has many walking and hiking trails. So dependant on your level of fitness and time frame for your adventures some of these may be just what your looking for.
Our Favourite short walks that are suitable for everyone are:
Central Station to Wanggoolba Creek 0.9km return (0.5 to 1 hour) Wheelchair accessible
Lake Wabby carpark to Lake Wabby 3.1km return (1 – 1.5 hours)
Lake Boomanjin to Wongi Sandblow 4.2km return (1.5 – 2 hours)
For a detailed Guide and Fact Sheet read this brochure from National Parks Queensland. It is a great guide to the walks and what to expect and how long each walk will take.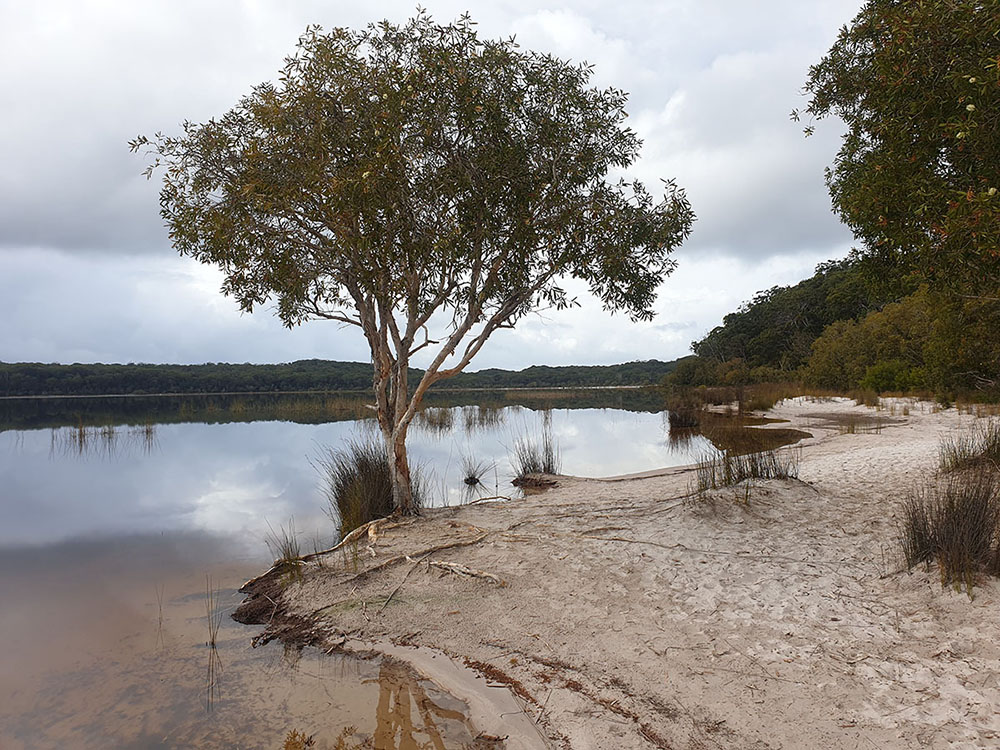 Lake Boomanjin
Helpful hiking hacks on Fraser Island
Dont rush the walks
Take a companion – more the merrier
Leave nothing behind but your footprints
Stay on the designated tracks to protect the native flora and fauna
Be Dingo safe – reach your campsite by dark
Take a basic travel kit – water, hat, sunscreen, first aid kit.
If your camping ensure you have the relevant permits.