The beautiful, natural environment of the K'gari Fraser Island has a lot to offer. Both beautiful and dangerous.
The South (Ngkala) Rocks is a notorious location for 4 Wheel drivers travelling north on (K'grai) Fraser Island.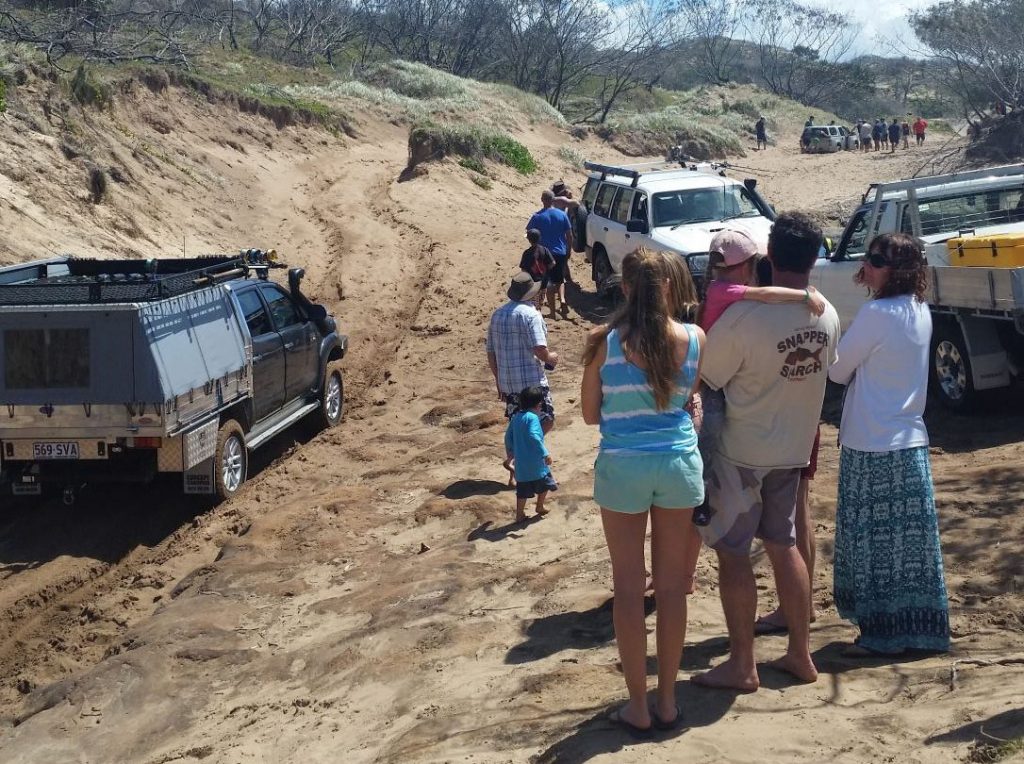 Long queue of vehicles at Ngkala Rocks
How To Get To Ngkala Rocks?
Located on Fraser Island Past Orchid Beach and between Waddy point and The Sandy Cape, Ngkala is an overpass around huge rocks and a sand dune that line the beach.
You cannot drive around the rocks at low tide nor high tide so you will need to pass through this track to get to The Sandy Cape.
Did you know? Ngkala is the Aboriginal word for South.
Once you head north from Waddy point you will pass by Ocean Lake, then Orange creek. About 5km more and you will reach Ngkala. You certainly wont miss it along the beach.
Some drivers dare not pass this area will sit and fish just south of the rocks or walk north across the rocky bypass to the other side without taking a vehicle.
Unless you were adamant to visit the Cape I would not recommend taking this track if you are an inexperienced 4Wder.
Do I Need A 4WD To Get There?
Yes you sure do.
Majority of driving on Fraser Island is along the beach and fairly tame if you have the right tyre pressure. However this particular stretch of track, even though it is along the beach it is not to be underestimated.
It is treacherous and can be difficult to navigate if you have never been through before.
You need a 4WD vehicle with high under-body clearance. So small All Wheel Drives and the like, are not ideal as they are known to bottom out in the deep sand ruts on the tracks.
If you do have low clearance be sure to pack recovery gear like a snatch strap or Max Trax and a shovel to get yourself out of a bog.
Remember in the summertime the sand is scorching hot so you don't want to be digging with your hands.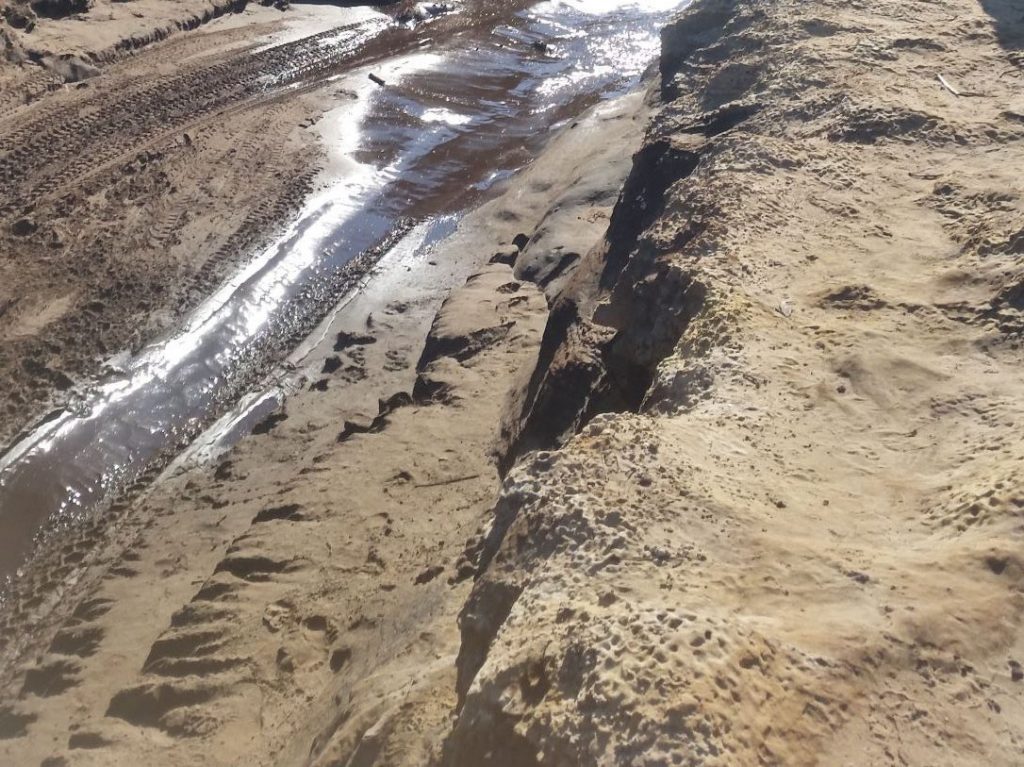 How Treacherous Is The Ngkala Track?
One word to answer this….Extremely !!…
This track is not for the faint hearted or inexperienced drivers. It has a combination of a muddy watery patch that blends into deep soft boggy sand on a cliff edge.
Then add to that an sandy incline that will test the abilities of your vehicle and your driving.
Tyre pressure is key to this overpass. Most often drivers will need to lower tyres to 8- 12psi to get through. The track is notorious for lines of vehicles getting bogged one after another.
In fact the rocks that line the edge of the track are often full of bystanders just watching vehicles trying to get themselves out of precarious situations.
This stretch of track is about 500m of obstacles. Its is a one way track that often vehicles find them selves bull bar to bull bar and bogged.
Driving The Nkgala Track After Rain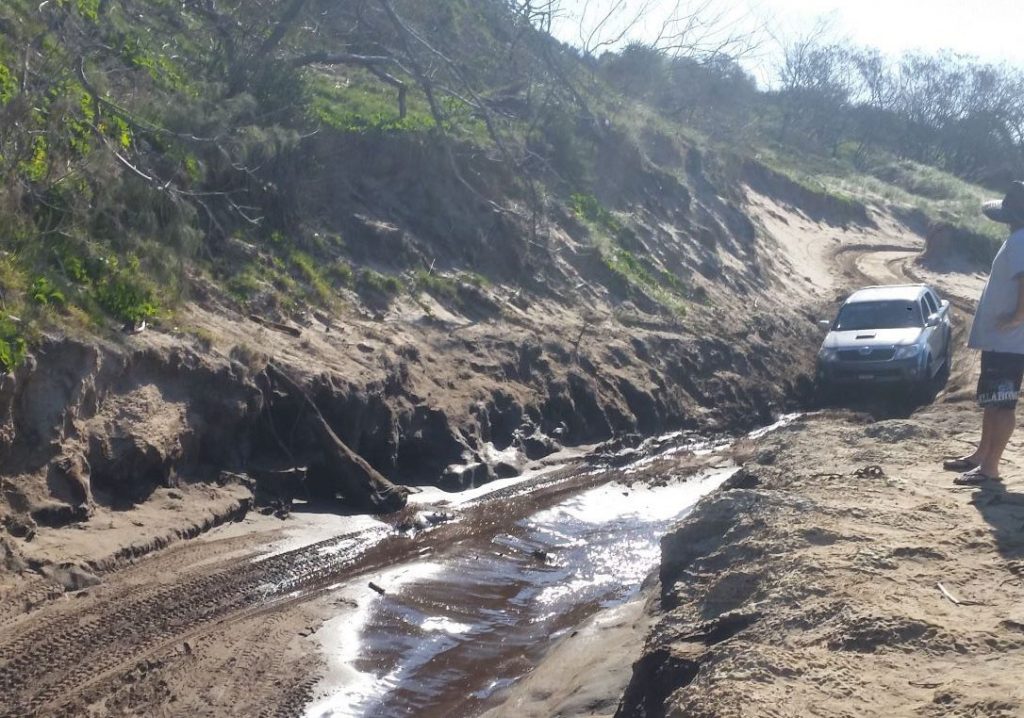 What Is So Great About Ngkala ?
Well..if you like an adventure and a thrill this is the place. 4WD enthusiasts will enjoy the mixed terrain that Ngkala has to offer.
Everything from a water crossing, crawling over rocks and then powering through soft boggy sand. If your inexperienced it will certainly raise your heart rate.
In peak tourist time sometimes the line up can have you waiting to cross for hours, In fact many people waiting will leave their vehicles and climb the rocks then look below at those that have found themselves stuck.
Sometimes by-standers will be rallied to help push or dig vehicles out of bog holes.
Apparently there is a well known drinking game that is played, where onlookers will sit on the rocks with a bottle of vodka and take a shot for every vehicle that gets stuck. Within a few hours there is plenty of laughter going on.
Driving Ngkala Stock Satandard 4×4
Is the Ngkala Rock a Good Fishing Spot?
The rocks are a great spot for fishing. They allow you to get out to deeper water and catch Tailor, Dart and a few Trevally and Queen fish too.
In saying that you do want to check the wind direction. Easterly is the best as you are protected from the wind as it is behind your back, so easier casting.
The waves can sometimes be big so be careful on high tide.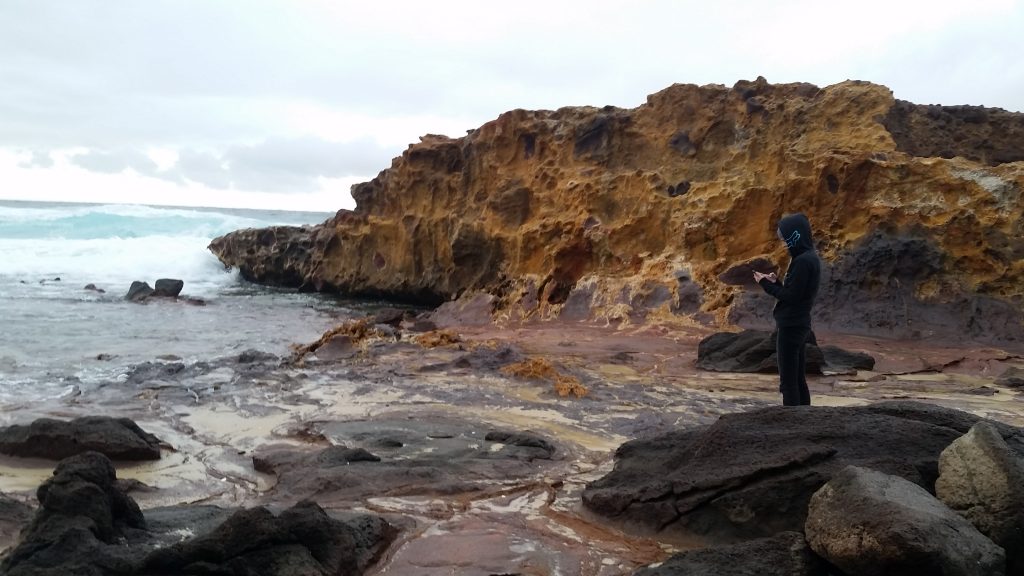 Ready to spearfish at Nkgala Rocks
Can You Spearfish At The Ngkala Rocks?
Another great thing about the rocks is that it is great for diving for crayfish. So put on your wetsuit , grab your spear and catch yourself some dinner.
As when diving anywhere be sure you have a spotter watching out for you and always be mindful of sharks in the area.
Photos from the Nkgala Track