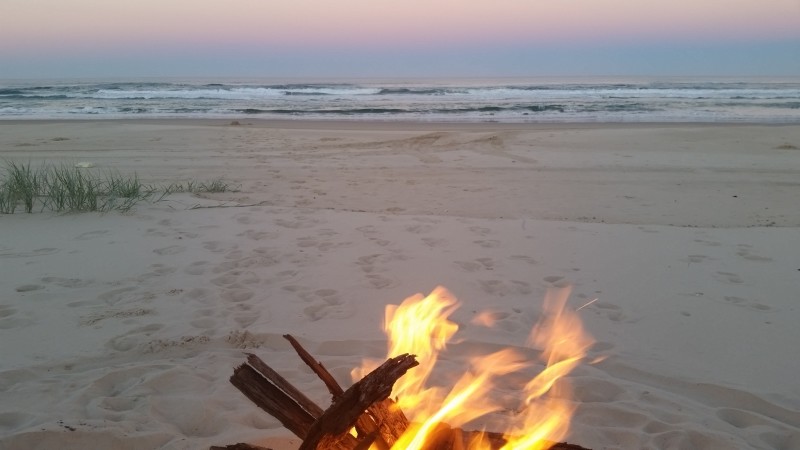 We can all share a story of a horror camping trip or at least know of someone who has had one.
Whether you are an experienced camper or camping virgin, you need to read this list to avoid having a Fraser Island camping nightmare.
The 5 Biggest Camping Mistakes
Not testing your equipment
Not researching your Location
Getting to your camp site in the dark
Relying on a camp fire

Not being prepared
Sounds pretty obvious but you will be surprised just how many people simply don't have camping common sense.
1. Always Test Your Equipment Before Arriving
Always a good idea to test you camping gear if you have bought it new.
You don't want to be wasting  hours setting up a tent that should only take 10 minutes or realising that your new torch needs batteries or the gas cooker doesn't actually come with gas canisters.
Check this stuff out first and become familiar with how it works and make sure no parts are missing or damaged.
2. Research your Location Prior to Arrival
Research your location before you arrival.
Find out what facilities are available, such as toilets, hot showers and other facilities.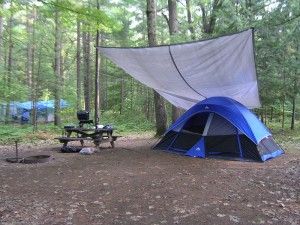 It is always handy to get a weekly weather forecast for the area.
There is no point packing the bikinis if it is forecast heavy rain and thunderstorms.
Remember to book any camping permits that may be required in advance.
3. Don't Arrive at the Camp site in the Dark
In planning your camping trip, it's always a good idea to arrive at your destination a few hours before dark.
You want to give yourself plenty of time to unpack and set up camp.
Nothing worse that spending hours pitching the tent in the dark under the car headlights, only to wake up in the morning and find that you are sleeping under a huge ant nest.
Or worse, the previous campers "drop box" is too close for comfort.
4. Don't Only Rely on a Camp fire for Cooking
Never rely solely on a camp fire for cooking or comfort.
Many campers are disappointed to find that open fires to roast the marshmallows are prohibited in some National Parks.
Also, if  a severe weather warning is pending.
Keep a back up gas cooker to boil your Billy or cook your snags, in the event a fire is prohibited or wet weather sets in.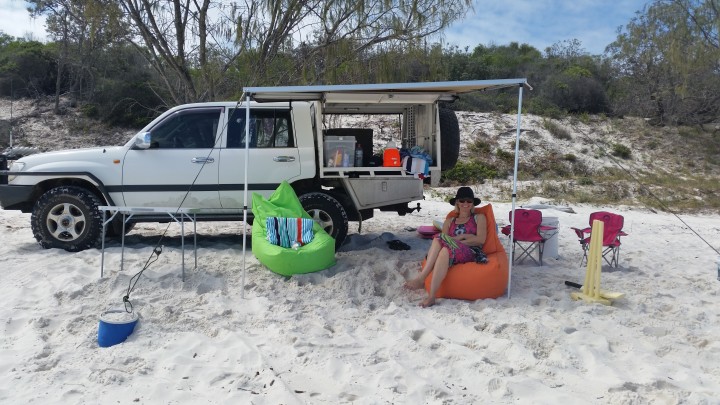 5. Try to Be Prepared for Everything

Pack the sunscreen and Bug spray and ensure that you travel with at least a basic medical kit in case of an emergency.
Simple stuff to remember but vital to your comfort and safety.
If your camping in the winter ensure you have a thermal rated clothing and bedding or sleeping bag.
Nothing worse than freezing in your tent because you sleeping bag is rated only to 10 degrees and its -2 degrees outside.
Always pack suitable footwear & clothing for your camping activities.
You don't want to be hiking bushland in thongs or climbing scorching hot sand dunes in bare feet in the middle of summer.
Pack the sunscreen and Bug spray
Take along a basic medical kit
Pack appropriate clothing for the season
Pack suitable footwear for proposed activities
If you follow this simple advice you can minimise the chance of the horror camping trip.
Things can still go wrong as you are relying on the mother nature but at least your camp stove will be in working order.
You will have packed the tent pegs and you know exactly where your heading to…we hope.
Happy Camping !!
If you have any questions about travelling to Fraser Island we would love to hear from you. Just use our
contact form
to ask us any questions. We are the
Boston family
and we have lived on the Island permanently for many years and love talking about our beautiful Island home.