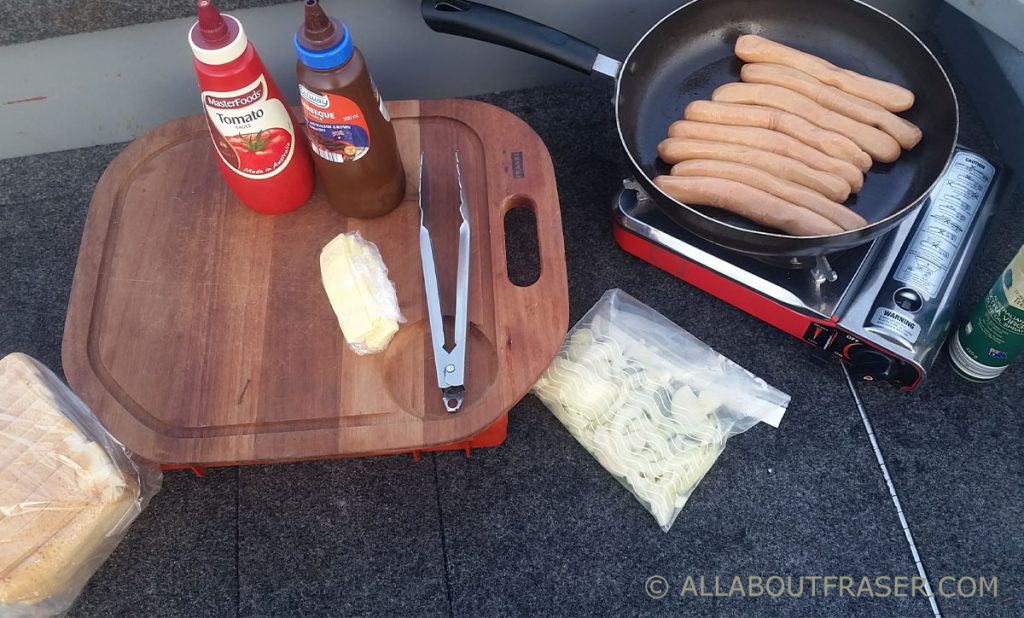 20 Part Checklist for Freelance Camping on Fraser Island
If you want to have a stress free camping experience its a good idea to do your research. In a location like Fraser Island you are not on the mainland of Australia.
It is a remote area and there are certain must know guidelines that will minimise camping disasters and help you have amazing and enjoyable experience.
Our checklist below is a locally specific guide to check through Before your Arrival on Fraser Island
1. Check Your Camping Equipment
Before your arrival, make sure you have everything you need for camping. Make sure all the equipment works and the gas or battery's are full. Even if the equipment is brand new.
2. Research Your Location
It's always a good idea to do your research on where you plan to stay. (Fraser Island Map & Campsites) It is a remote area so you need research the area and the guidelines for camping.
3. Book Your Campsite
Book your campsite in advance. For both Managed campground or freelance campsites. You can do this by contacting the QPWS National Park Office, online before you leave on your journey, or when you arrive on site.
4. Obtain a Vehicle Permit
A RAM vehicle access permit must be obtained before arriving on Fraser Island. The permit can be ordered online prior to arrival here www.nprsr.qld.gov.au or by calling the Call Centre 131340.
5. Obtain A Camping Permit
A camping permit (tent, camper trailer or caravan) is required as a freelance beach camper or a managed camp ground. You will pay per person per night for each camp destination.
7. Contact In Case of Emergency
Inform family members of trip details in case of emergency. Or at least inform someone that you are going on the trip. If for some reason you don't return when expected, some one will know and alert authorities.
8. Check Tide Times
Everything on the island revolves around the tides. Check the tide times and weather forecasts for the times you will be travelling around the island.
9. Plan Your Daily Activities
As we said before, the tide times dictated everything on the island. Plan your daily sightseeing and activities, according to tides. You don't want to get caught out at high tide.
10. Don't Arrive At Night
Plan your trip so you arrive at your camp site during daylight hours. Arriving at night is a nightmare… Fumbling around in the dark setting up your tent is not a fun way to start your holiday.
11. Bring Cooking Facilities
Carry your own Cooking Facilities. You will need a gas cooker if you want to do any cooking. Open fires are not allowed on the island, so don't rely on a fire to do your cooking.
12. Prepare For Worst
Its a good idea to be prepared for the unexpected. Think about a generator or EV battery, sand pegs, extra ropes, tarp. Everything you can think of. If it can happen it probably will at the most unexpected time.
13. Camping Items Checklist
Prepare an actual camping items checklist to go through before you depart. Torch, spare batteries, sunscreen, sunglasses, hat, insect repellent, pots, pans, utensils, plate, cup… You get the idea.
14. Prepare Daily Food
Think about what you will eat on a daily basic and prepare for that. Prepare daily menu and pre cook meals where possible.
15. Carry Sufficient Water
Carry enough drinking water and wash water. Think about how much you would need daily per person. Drinking, bathing and washing dishes.
16. Bring a First-aid Kit
Its a good idea to carry a basic medical kit for injuries. Antiseptic, band aids, bandages, tweezers, burn aid. If anything bad happens while camping then some basic first aid knowledge and supplies can really help you out.
17. Bring Extra Medication
If you are on any medications, it might be a good idea to carry some extra prescribed medicines. There is no pharmacy on the island.
18. Vehicle Repairs
Carry a basic vehicle breakdown kit on-board. You should also have some recovery gear as getting bogged is a possibility. Read this before to get your vehicles prepared for Fraser island.
19. Bring Appropriate Clothing
Pack appropriate clothing for the season you are travelling. Also prepare for any sudden change in weather. Things like, rain coat, wind jacket.
20. Bring Proper Footwear
Pack suitable footwear for any proposed activities you want to do on the island.
---
Final Thoughts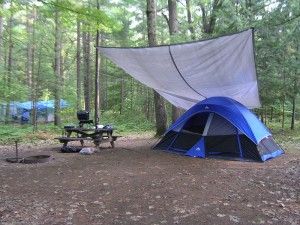 When camping on the eastern beach side it is a good idea to be prepared for strong winds especially if they are coming from the east, pack some heavy duty ropes and pegs.
You will be exposed to all the elements when camping beachside and it is notorious for strong winds.
Be aware that mobile phone signal is limited. There is a Telstra tower located at Eurong, Kingfisher and Orchid Beach. If you are more than a few Km's from these zones you may not pick up signal.
You will also need to be connected with Telstra as no other phone companies have signal on the Island. The western side of the island has very limited and intermittent signal.