The drive from the barge landing site at Hook Point to Eurong is a total of 35km and can take anywhere from 1 – 2 hours depending on when you drive and the prevailing tide.
Typical travelling time from Hook Point (along 75 mile beach) to Eurong (1 hr 15min)
Conditions may vary and you should allow between 1.5 – 2 hours if you are driving between the low tide times.
See also: How long does it take to drive for Inskip Point to Eurong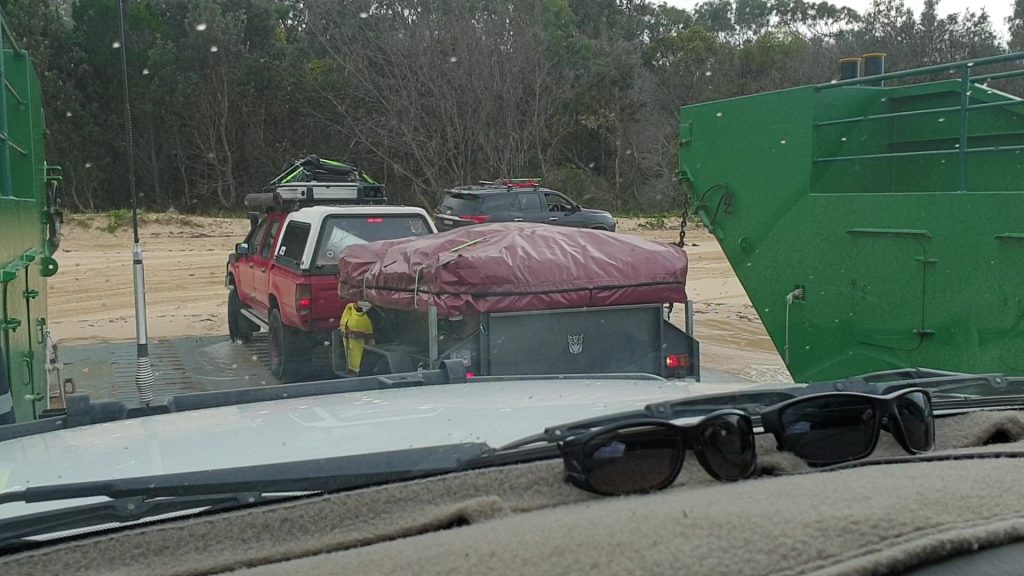 Exiting The Barge At the Hook Point Landing Site.
Exiting The Barge (0 minutes)
We start the journey as we leave the barge landing zone just south of Hook Point.
As we go along we will show what you will see on the way.
Barge landing to Hook Point (*5 minutes)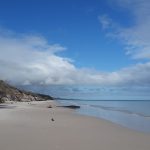 From the barge landing the first place you will pass is Hook point.
There is not much to look at, but it's best known as the landing point for ferry services from Inskip Point Rainbow Beach to Fraser Island.
It is a bit over a kilometre for the barge land and can take a about 5 minutes to get to the actual tip at Hook Point.
Hook Point to Dilli Village (*20 minutes)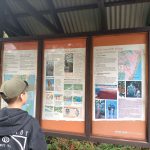 The next landmark is the turnoff to Dilli Village.
This is predominately an Educational Base Camp however you can still book and stay at Dilli Village on Fraser Island
You will see the sign and the track into Dilli Village at about the 25 minute mark.
Dilli Village to Eurong (*15 Mins) 11km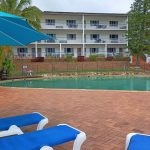 After leaving the barge it's (1 hour – 1 hour and 15 minutes) of driving until you reach Eurong Village.
The Eurong Beach Resort is one of the main attractions for the town.
The township is also a place where you can stop in for a pie or to pick up some supplies if you are camping or touring around the island.
More About The Township Of Eurong on Fraser Island
What's It Like To Drive Through Eurong Village?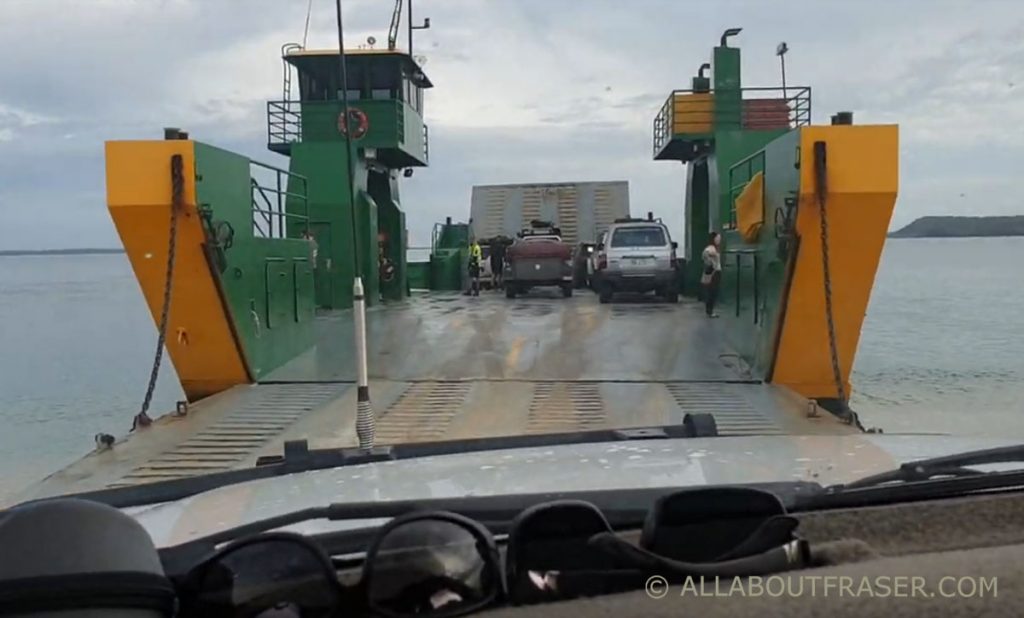 You should remember that these times are an estimate (guide only) from our experiences driving the island.
Many factors will alter the times including:
Tide times – Even low tides can be higher than usual with large swell, especially windy days.
Beach Conditions – sometimes the beach can be full of debris, washouts and whoopies.
Barge availability – May be a huge line up to get on the barge so you will need to wait.
Traffic – traffic on the beach can be hectic, be aware of speed zones.
Weather -wind and rain lowers visibility so the drive can be slower.
Towing – this can make for a slow trip with a heavy load.
Only attempt this drive 2 hours either side of low tide as the beach around Hook Point can be very soft at high tide.
*Calculated using an Average Speed of between 60Km/H
Calculated at the average speed at 60km/h, taking into considerations of the 40Km zones. These are a guide only and can vary greatly depending on beach and tide conditions as well as the slower speeds required on the inland tracks
Fraser Island Driving Times
Driving Hook Point At Low Tide
Map of Fraser Island