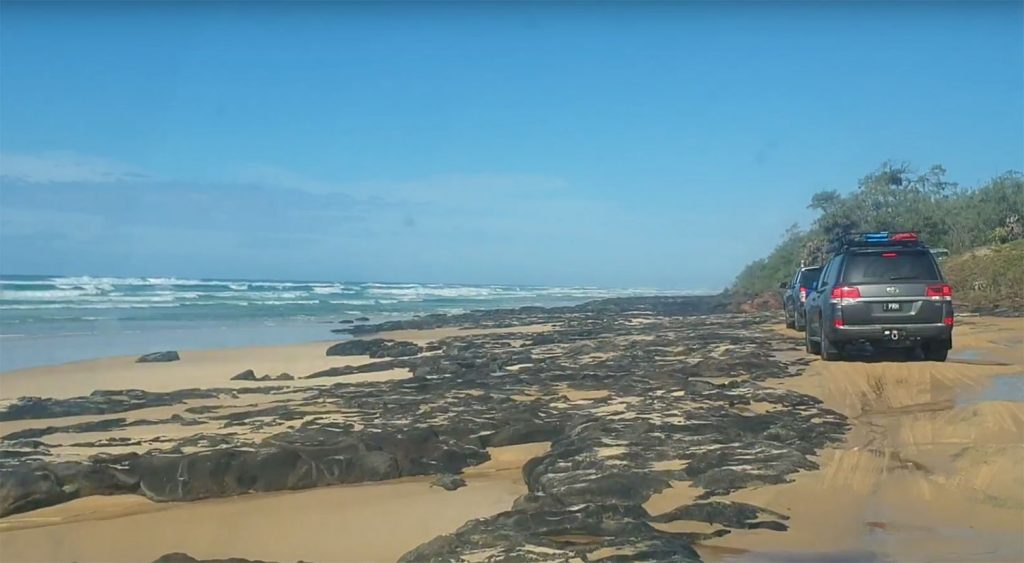 Poyungan Rocks on Fraser Island is a small headland that has a bypass track that diverts around the Eastern beach of 75 Mile Beach. This divert is due to the mass of scattered coffee rock along this section of beach.
It has accommodation nearby with camping sites and private holiday rental homes.
Poyungan Rocks is located on the Eastern side of the island between Happy Valley and Eurong on Fraser island.
If you're interested in finding out about accommodation or vehicle accessibility then keep reading below and watch the video!
Where is Poyungan Rocks located on Fraser Island
It is located about 47 kilometres north of Hook Point at the southern end of Fraser Island. It is a rocky headland that has coffee rock scattered along the beach.
The protruding rocks forces vehicles to abandon the beach drive and divert to a rocky track that goes over the main headland.
If you travel outside the 2 hours either side of low tide you will definitely not pass along the beach and will need to use this inland track.
What accommodation is at Poyungan Rocks
The accommodation options at Poyungan are limited to camping and private rental homes. The homes in the area are beach front and located around the Poyungan Rocks bypass.
Camping
The camp areas are located in Zone 3. You have the choice of Poyungan or Winnam zones. These can be booked through the National Parks as you will need to purchase a camping permit.
The great thing about camping in this area is that Poyungan is located within an easy drive to many of the island attractions:
Private Rental Holiday Homes
Our favourite rental homes in this area are Beachfront.( Please check out the highlighted link.) It has 3 types of properties to chose from.
The 3 properties types are:
The house – accommodates up to eight
The cottage – up to nine
Our Pole Lodge – can sleep up to 12 guests.
You can book one type or gather family and friends and book all three properties for an unforgettable experience on Fraser Island.
Don't expect anything too fancy, but you can expect a relaxed beach style, fresh new bathrooms and comfy beds, and a view to remember.
What is the best time to visit Poyungan Rocks on Fraser Island?
Most people will only pass by or drive through Poyungan Rocks on Fraser Island. It is not a scenic hotspot but it does have accommodation nearby. You are most likely to pass during low tide.
The importance of tides is often overlooked by visitors to the beach: they're the driving force behind everything, they dictate how much time we can spend driving along or exploring the beaches.
How long does it take to drive over the passing track at Poyungan Rocks on Fraser Island?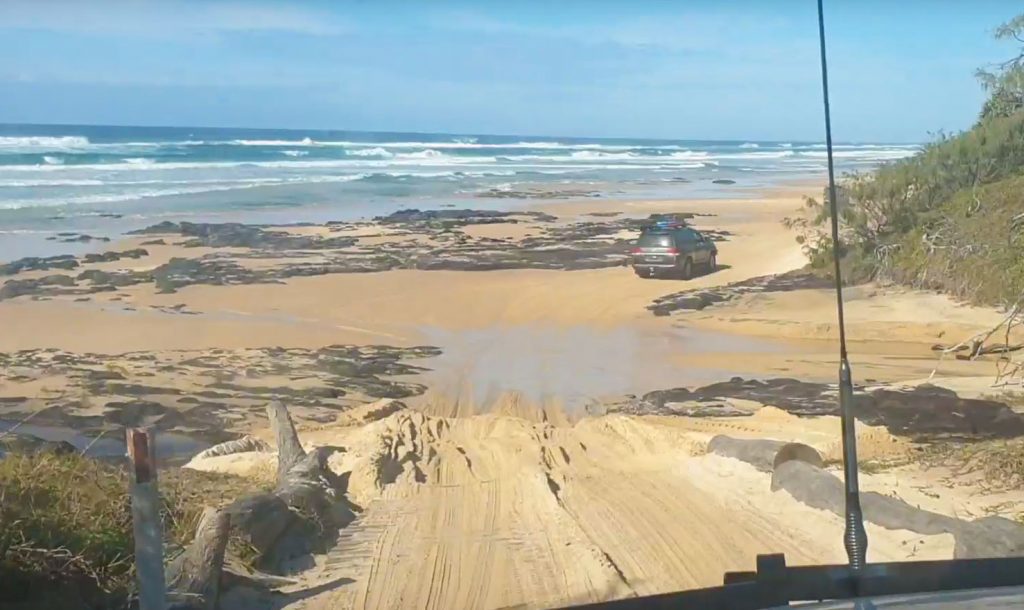 It takes about 5 minutes.
Be courteous and be patient.
The track is slow driving due to the amount of vehicles passing.
It is quite steep and narrow so taking turns to pass is required.
Tour Buses frequent this track so please be courteous and give way.
Can you go fishing at Poyungan Rock's on Fraser Island?
Yes you can fish at Poyungan Rocks on Fraser Island. You need to find a good deep gutter and throw a line in. You are most likely to catch a Bream or Whiting. During the winter months the Tailor are a popular catch.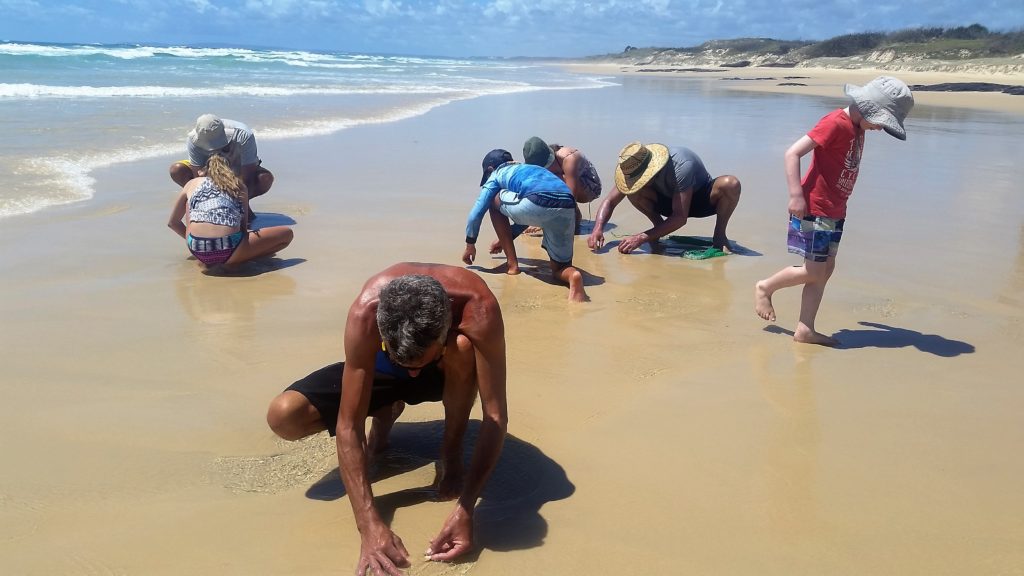 What is the Coffee Rock at Poyungan Rocks?
The rocks that are scattered along the beaches are outcrops of soft, dark-brown 'coffee rock.
This rock is made up of sand grains weakly cemented together by organic matter (plant remains).
Coffee rock is a remnant of a time when the sandmass stretched further to sea—and the currently exposed coffee rock was further inland and a part of the sandmass soil layers.
This is why the bypass is needed around this area at Poyungan Rocks.
How do you pronounce "Poyungan Rocks"?
The rocks are pronounced "Poy-un-gan Rocks".
Driving Poyungan Rocks in the Rain
Conclusion
Poyungan Rocks on Fraser Island is a beautiful place to camp or stay. Be mindful of the traffic and vehicles passing through the area especially if you have children.
The spot has plenty of great beachfront views with some great photo opportunities too.
Throw a line in or explore the nearby attractions, its a perfect spot to stop and have a look around especially if you are waiting for the tides to drop.