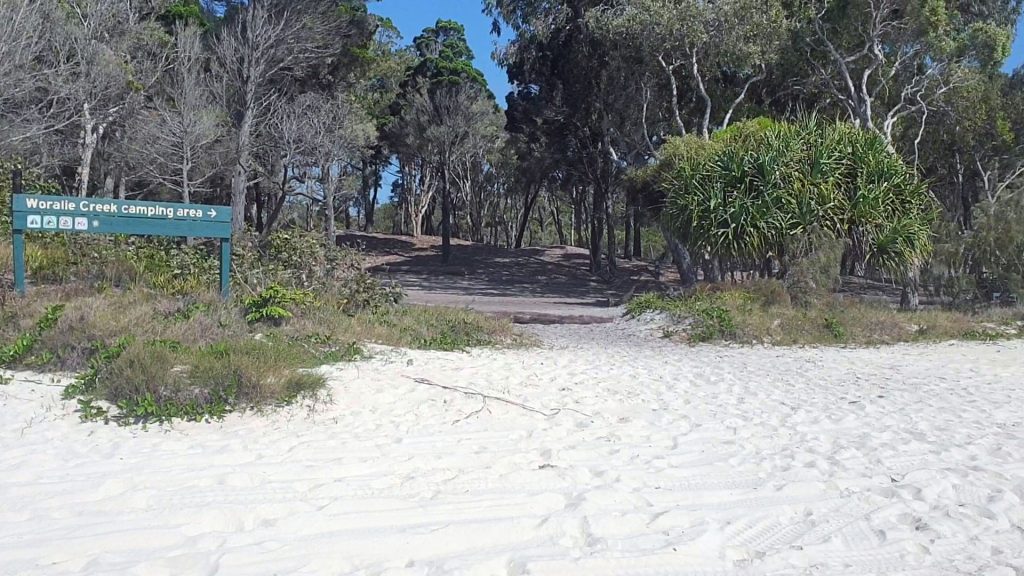 Woralie Creek beach camping area on K'gari (Fraser Island).
If you prefer a spot on the west coast that's reasonably accessible, head to Woralie Creek.
It sits at the entrance of the Woralie Road 4WD track leading to the east coast. It's one of the best options for camping or even a day trip.
It's an ideal location for less-experienced drivers and for people wanting to avoid beach driving.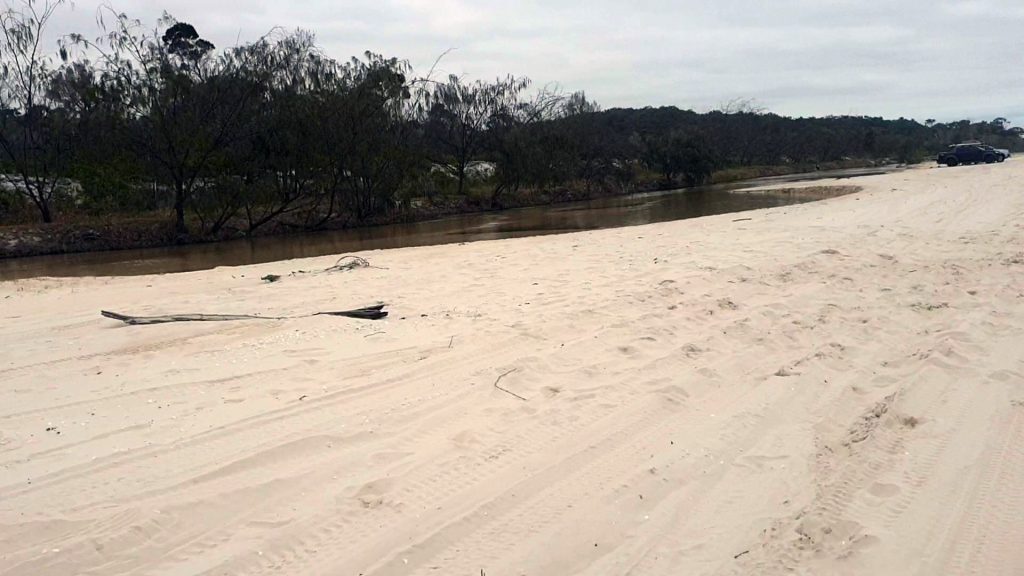 Woralie Creek
The western beach is another great spot for fishing. You are likely to find whiting and flathead.
This side of the island has calm ocean waters and a sensational beach where you will get great sunset shots.
Tips For Camping At Woralie Creek Camping Area
Arrive at your destination during low tide for the best experience. For the Eastern Beach scenic drive, you should plan to arrive 2 hours before or after low tide.
Be sure to pack everything you'll need as there are no facilities or fires allowed at this site. Bring your own fridge/freezer, lighting and power, cooker, and food as there are no shops in the area. You may use generators (with some conditions).
Tent Camping and Camper trailer camping are available.
To avoid attracting dingos, make sure to keep your food stores and garbage bins locked up.
Beware of children wandering off alone. Dingoes are especially aggressive in this remote area and have been known to attack small children.
A 4WD vehicle is required. Only 4WDs can drive on Fraser.
Bring your own toilet facilities. If you are into glamping – Portable chemical toilets might be something to consider as there are no toilets in this camping zone.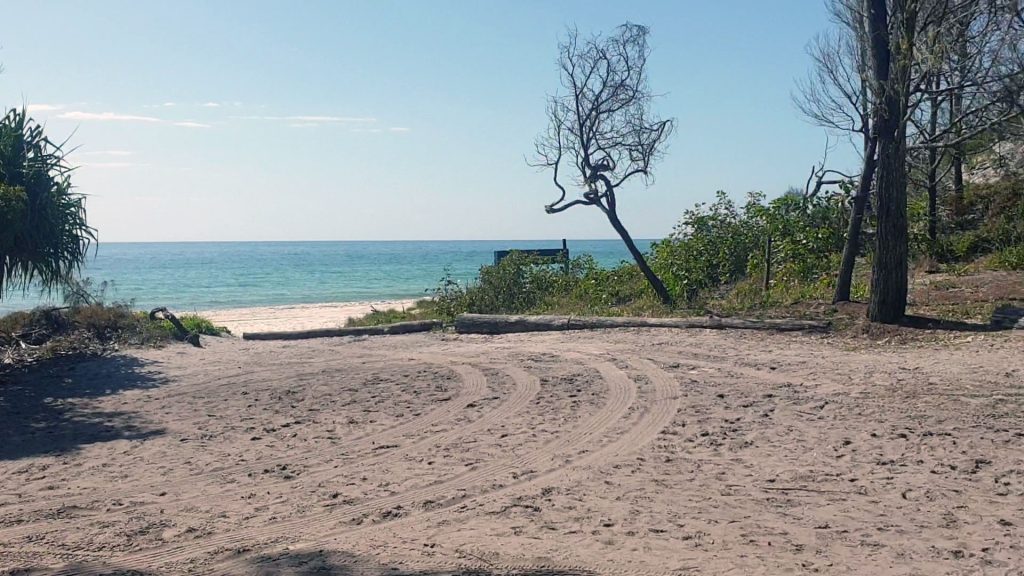 What Else Do You Need To Know
No facilities and bring your own water.
Pets are not permitted.
This site is suitable for tent and camper-trailer camping.
You are required to book and obtain Camping permits from QPWS&P before setting up camp.
Vehicle access permits must also be purchased for every vehicle before entering the park.
Frequently Asked Questions about Woralie Creek Camping Zone
Where is Woralie Creek Camping Zone?
Woralie Creek Camping Zone can be found at the following address: QLD 4581, end of Woralie Rd Western Beach, Fraser Island (K'gari) Australia,
Related: See how to get to Fraser island.