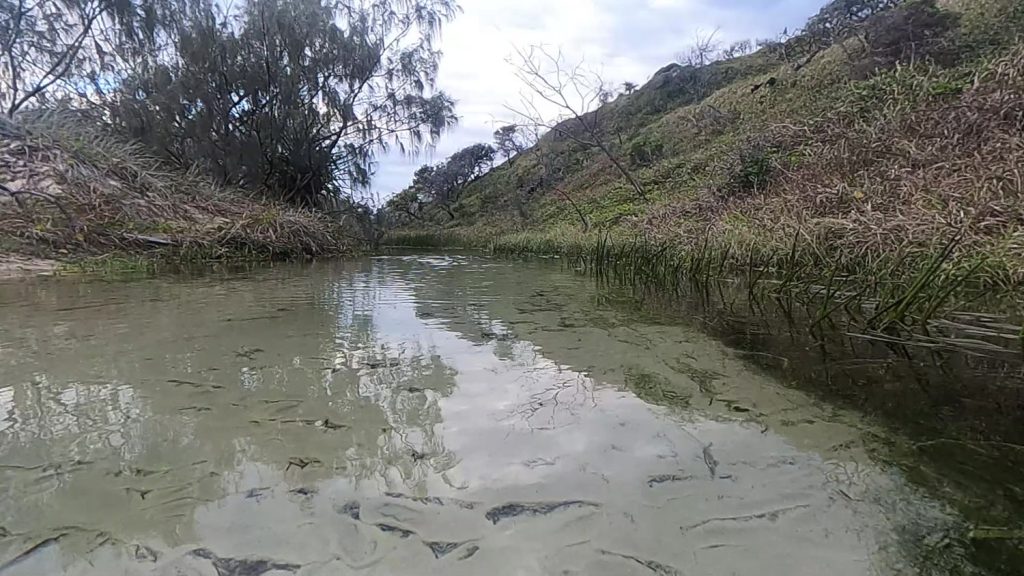 Nestled on the Eastern side of Fraser Island, lies a beautiful little creek known as Little Eli Creek, or officially, Wyuna Creek.
This charming creek is a hidden gem, often overlooked by many visitors.
However, those who have had the pleasure of discovering it have found it to be a delightful retreat, perfect for a family picnic or a tranquil dip in its crystal-clear waters.
Little Eli (Wyuna Creek) gets its name due to its striking resemblance to its bigger counterpart, Eli Creek, only it's smaller.
Upstream it is only about a meter wide but gets much larger as it makes its way down to the beach.
This quaint creek provides an intimate experience unlike any other on the island. It's less crowded than most popular spots, offering visitors a chance to enjoy the serene surroundings in relative solitude.
One of the unique features of Wyuna Creek is the small track upstream. Following this path allows you to hop into the creek and walk, swim or float downstream, much like at Big Eli, but with a more personal touch.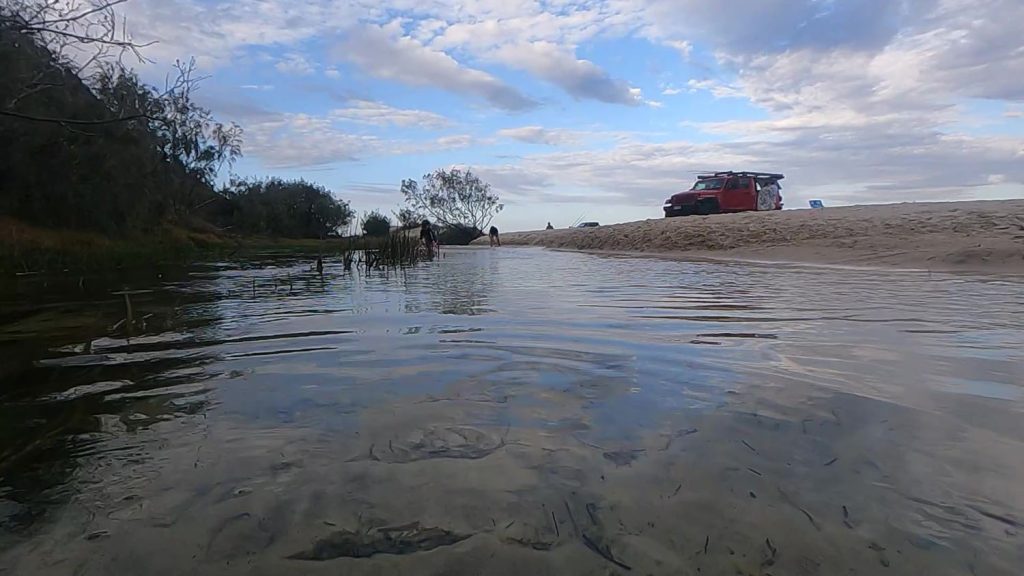 This trek is not only fun but also rewarding, as you get to see an array of jungle perch and other aquatic life that inhabit the creek.
If you're looking to cool down after a hot day, wash off the salt from a swim in the ocean, or simply enjoy a peaceful swim, Wyuna Creek is the ideal spot.
This is one of our favourite spots. It's close to Orchid Beach / Champagne Pools and it's just a lovely spot to come have a swim. Kids love it, it's good for a picnic, and it's deep enough to get in and get wet.
For those staying at the Northern end of Fraser Island, it is a convenient alternative to the more distant big Eli Creek.
Its proximity makes it a practical choice for those wishing to take a quick swim or wash off the salt.
Its clear waters, abundant aquatic life, and serene surroundings make it a must-visit spot on Fraser Island.
Where is Wyuna Creek Located?
Wyuna Creek is located about 5 minutes north of Dundabara – between Red Canyon and the Wyuna/Burad Camping Areas in camping zone 7 (Dundubara to Indian head).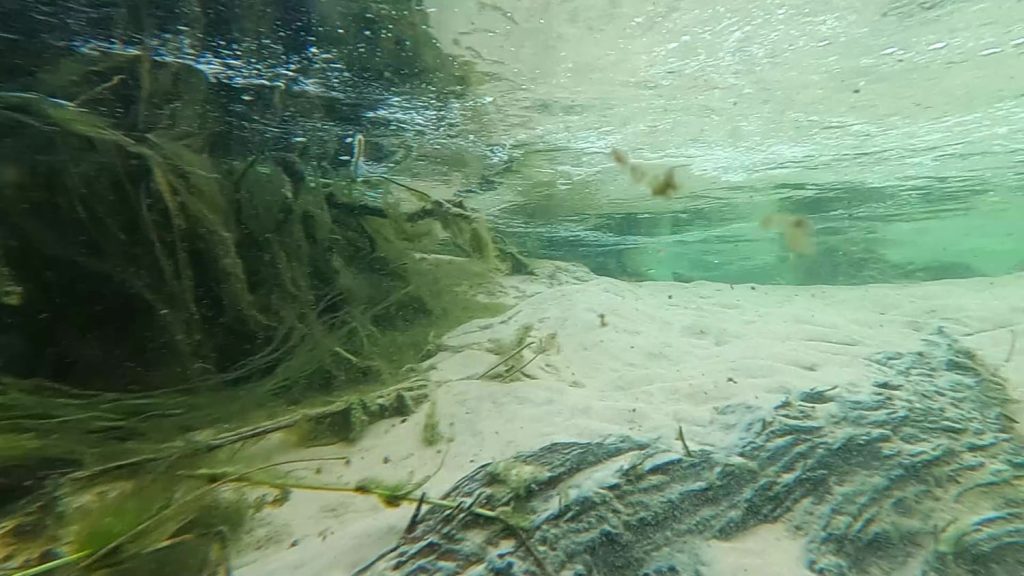 More (K'gari) Fraser Island Lakes to Visit