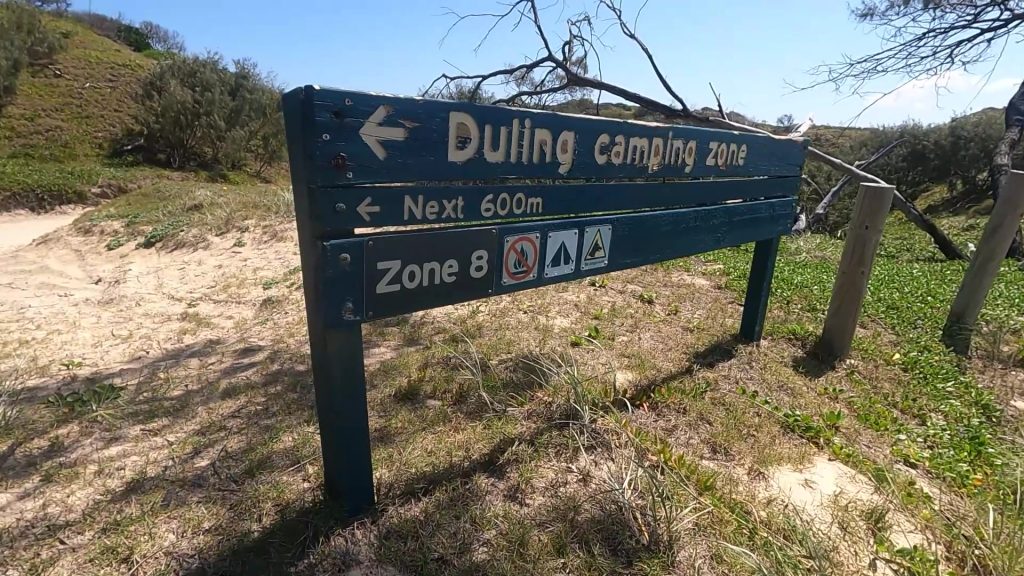 Fraser Island is renowned for its breathtaking landscapes and awe-inspiring natural wonders. Nestled within this paradise is the enchanting Duling camping zone, offering a serene and picturesque experience for campers seeking a tranquil retreat.
Duling camping zone is situated on the eastern side of K'gari (Fraser Island), between Waddy Point and Ngkala Rocks. It is one of three distinct areas: Marloo, Ocean Lake, and Duling itself.
Surrounded by a canopy of shady coastal dune woodlands adorned with she-oaks, banksias, pandanus, and wattles, this camping zone offers a perfect blend of seclusion and natural beauty.
One of the remarkable features of this camping zone is how the spinifex grass and goat's foot vine stabilize the dunes, acting as a buffer against storms and protecting the island's coastline.
It's awe-inspiring to witness the interplay between nature's elements and their role in preserving the island's delicate ecosystem.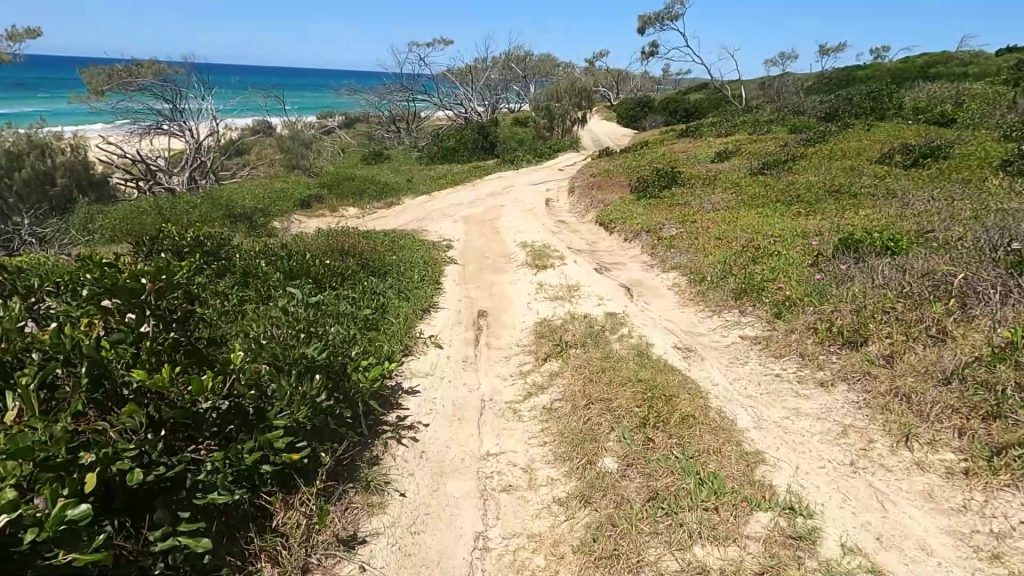 Once you've settled into your camping spot, you can indulge in various activities that will make your stay truly memorable. Take a leisurely sunset stroll along the beach, allowing the soothing sound of crashing waves and the golden hues of the sky to envelop you.
Alternatively, venture out in your 4WD and embark on an adventure to explore the nearby Orange Creek, and Ocean Lake or head up to the Sandy Cape and check out the lighthouse.
For those who enjoy fishing, try your luck from the beach and see if you can land a fresh catch for a delicious dinner. There's something magical about the combination of the ocean breeze, the thrill of angling, and the satisfaction of savouring a meal prepared from your own triumphs.
Duling camping zone is nestled within the larger Fraser Island World Heritage Area, known as K'gari, which is celebrated for its outstanding natural beauty and coastal dune landform development.
As you explore this pristine wilderness, you'll be captivated by the island's evolutionary history and the remarkable landscapes that have evolved over millions of years.
While the Duling camping zone offers stunning views of the beach to wake up to, the wind on the eastern beach can get nasty.
Many visitors recommend finding a sheltered spot to protect against strong winds. This way, you can enjoy the natural splendour without any discomfort, ensuring a peaceful and relaxing camping experience.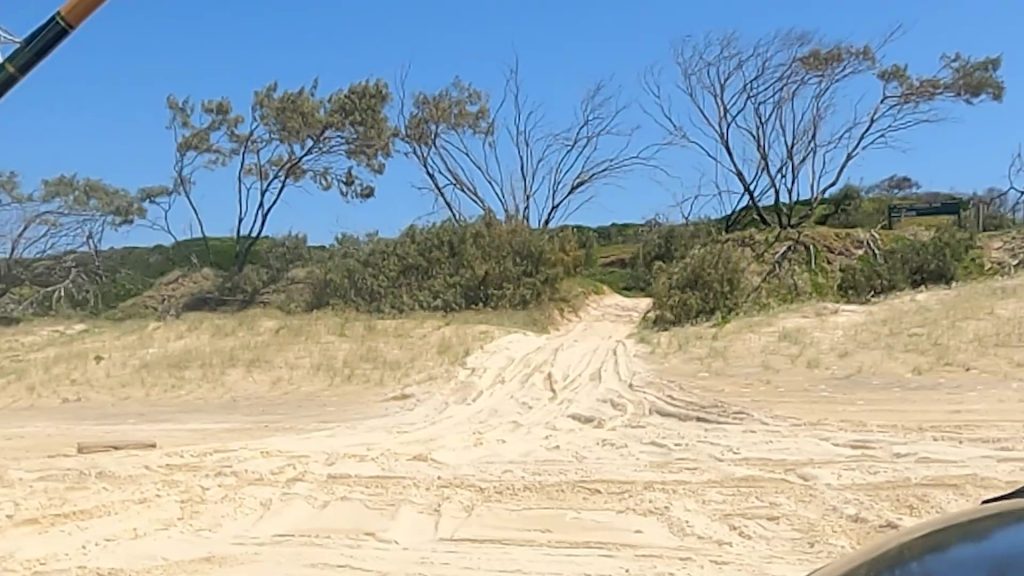 Tips For Camping At The Dulling Camping Zone
Plan your trips by the tide time. Plan to arrive by halfway through a low tide. Do not arrive at night. The Eastern Beach scenic drive is only accessible 2hrs either side of low tide.
Take everything you need. No fires are allowed and there is no water or facilities. Bring a fridge/freezer with 12v lighting and power, your own cooker, and all the food you need as there are no shops nearby. Generators allowed (conditions apply)
Wind Breaks. Find a sheltered location as wind can get a bit full on.
Tent Camping and Camper trailer camping are available.
Lock up you're food stores and garbage bins. Dingos are very common in this area.
Take care of children. Dingoes can be particularly aggressive in this remote area and have been known to attack children.
Get yourself the right permits. You will need a camping permit and a vehicle permit. You'll be in the Eastern Beach Zone 8 and you must purchase your permit from the Parks website before you camp.
You must have the permit ready to show at all times (or you will be fined and asked to leave the island).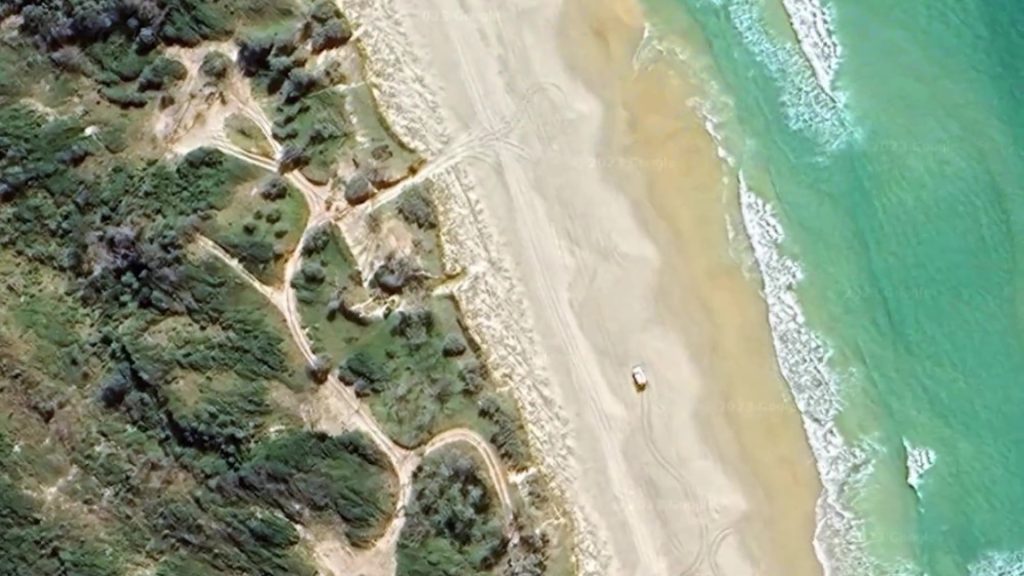 Aerial view of the Northern end of the Duling camping area
A 4WD vehicle is required. Only 4WDs are allowed on Fraser. The Duling campsite is only accessible with a 4X4.
Bring your own toilet facilities. If you are into glamping – Portable chemical toilets might be something to consider as there are no toilets in this camping zone.
Stay clear of dingos. Avoid dingos and shoo them away if you see them. Do not be afraid (or show it), stand your ground if you are confronted.
Never turn your back on a dingo. Never run and scream, as it will only make them more aggressive. They will nip at your Achilles tendon (heel) and you will not be able to walk.
Travel in twos and carry a stick with you if you're away from the campsite.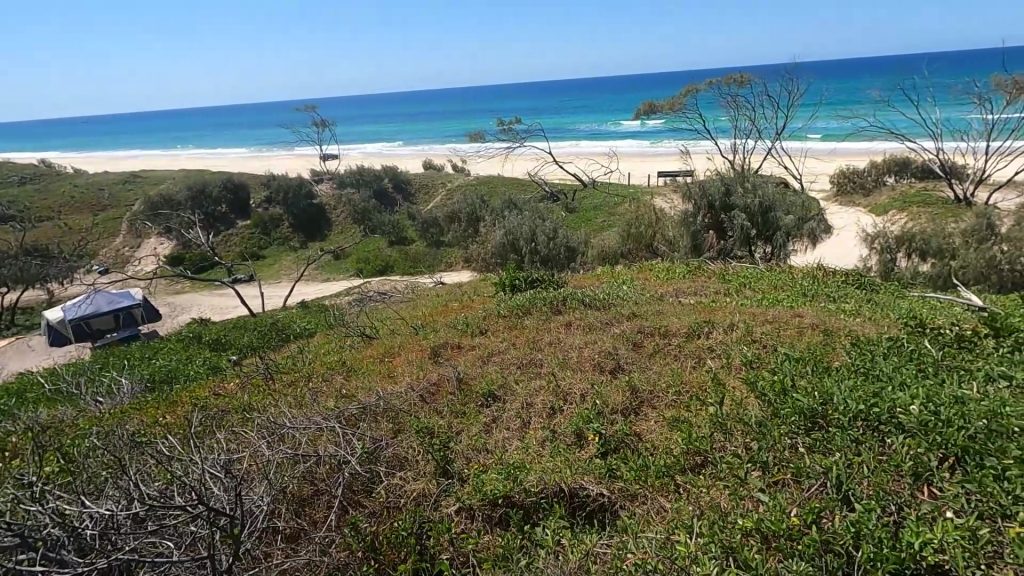 Getting There. Zone 8 is North of Orchid Beach and is the most north section of the zone 8 camping area. Marloo is first followed by Ocean Lake. Once you pass Orange Creek you will arrive at the Dulling Camping Grounds.
Related: See how to get to Fraser Island.
Recommend Gear to Carry
Radiator coolant
A basic mechanical kit with a spanner set
gaffer tape
a can of WD40
jumper leads
zip ties
and a spare fan belt.
The Duling camping zone on Fraser Island offers a serene and picturesque retreat for nature lovers. With its stunning coastal woodlands, breathtaking beaches, and opportunities for exploration and relaxation, this hidden gem is sure to leave a lasting impression.
Related: What to do on Fraser Island?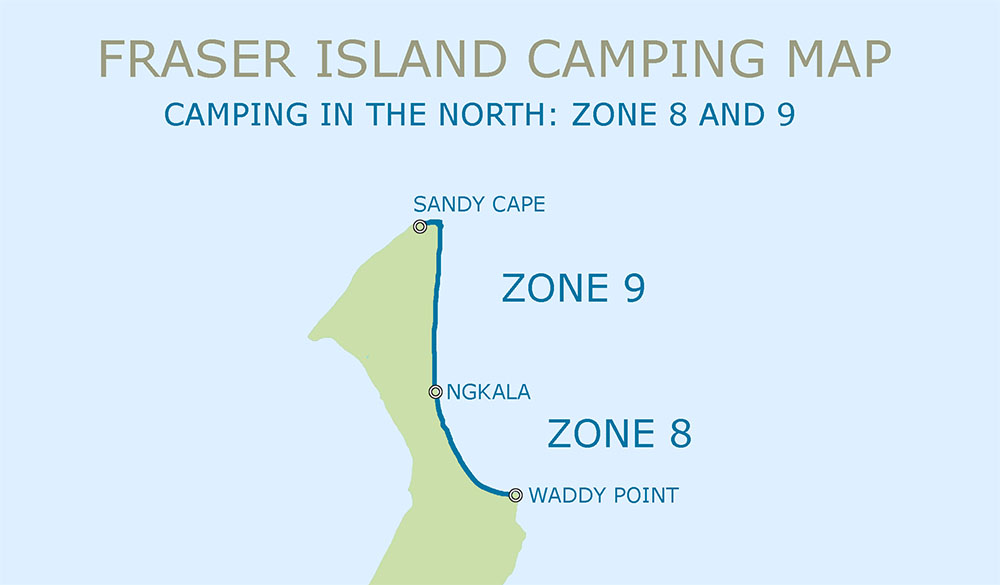 Camping zone 8
(Waddy Point to Ngkala)
Dulling
Ocean Lake
Marloo