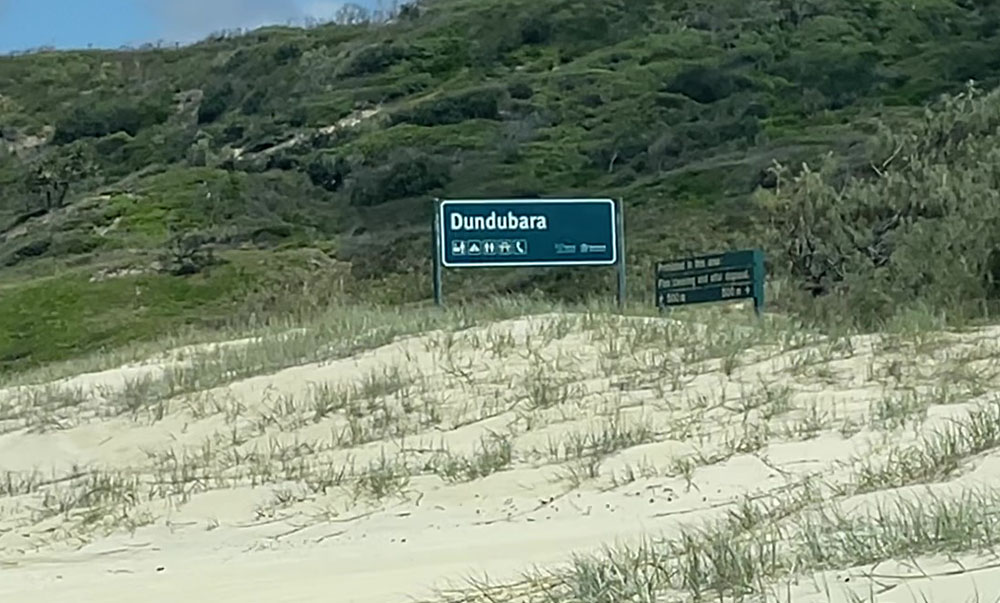 The Dundubara camping area is a managed campground on Fraser island. The grounds are located just a short walk from the ocean – and it's inland enough to be protected from the wind.
A great place to stay that is located just off the beach, surrounded by large trees which offer the camper plenty of shady areas and grass.
The grounds are fully fenced so is safe for the kids to roam free of stress and worry. Camping areas that have a dingo deterrent fence are recommended by QPWS for families with children 14 years and under.
The Dundubara camping is fully managed by the local QPWS Rangers. The QPWS&P Ranger Station has a pay phone, and better Telstra mobile reception than you will find around the campgrounds.
It's a very popular camping ground as it offers easy access to other attractions that are located nearby.
This park is part of the K'gari (Fraser Island) World Heritage Area, which is well known for its exceptional natural beauty,
The cost to say at Dundubara is $6.85 per person or $27.40 per family per night.
QPWS website where you can book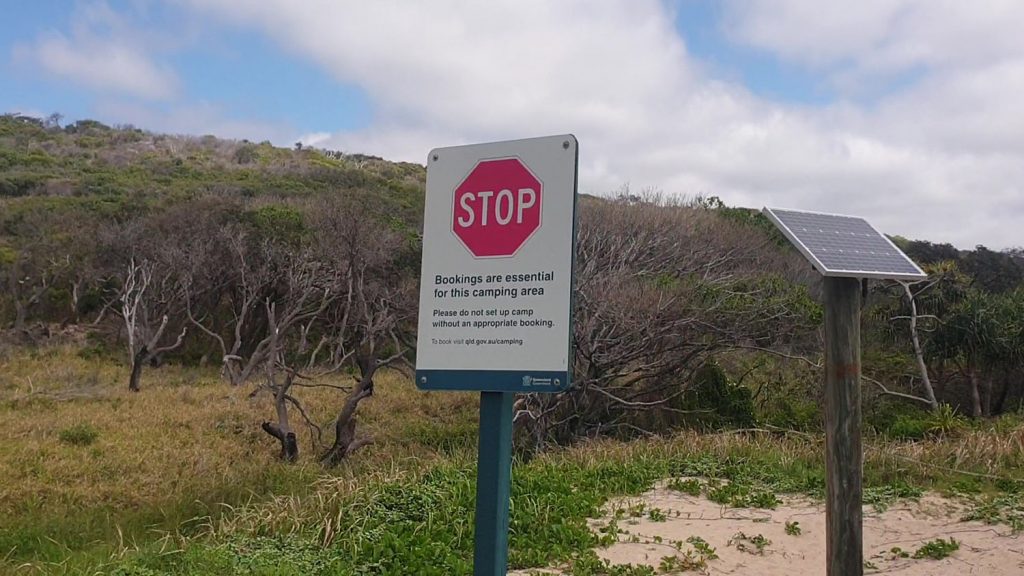 Camping permits for QPWS&P camping areas are required and must be purchased before setting up camp
Dundubara Campground Facilities
If you want to stay at a place that has all the facilities, this is the spot. It is located only 200m up from the beach.
There are clean, tidy, hot showers over two amenity blocks. The freshwater tap is located at the ranger station.
It's relatively easy to access the campsites, and they are clearly marked so there will be no confusion.
Picnic tables are also provided around the campground and can be used by campers as well as day visitors who are staying in other parts of the island.
5 Camper Trailer sites
40 Tent site toilets
Hot Showers ($2 per 5 mins approx.)
Water
Campfire rings
Dump/rubbish station
Mobile phone reception tower
Dundubara is one of the few campgrounds on the island that allows campfires. You will have to bring your own firewood as you are not permitted to pull timber from the surrounding bush.
No fires are permitted at Dundubara if there is a local fire ban.
Generators and pets are not permitted.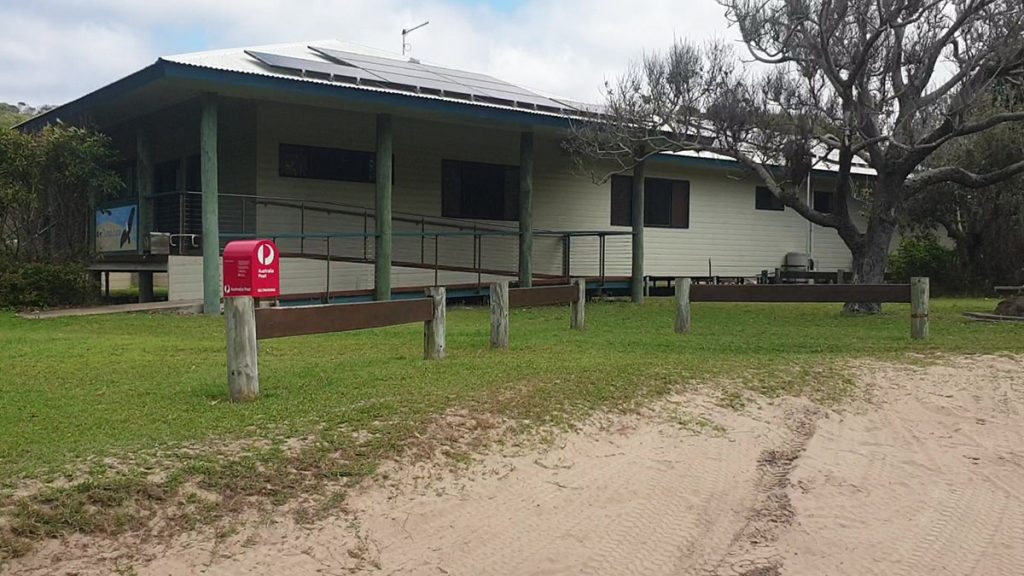 Dundubara Ranger Station
As there are no shops at Dundubara – if you're staying on the grounds remember to get all of the change you think they will need for hot showers before leaving the mainland.
A portable toilet waste disposal facility is located on the Dundubara entrance track.
Things you should know about camping at Dundubara
You should be very aware the Park Rangers come and check bookings and permits every day. The rangers are nice and friendly and have excellent knowledge of the island's fauna and flora.
Don't try to camp without a permit, you will be fine and asked to leave the island.
Things to do at Dundubara?
In the morning you will be greeted by the early morning sun as it rises over the horizon. Wake to the sounds of the birds and other wildlife as they begin their day.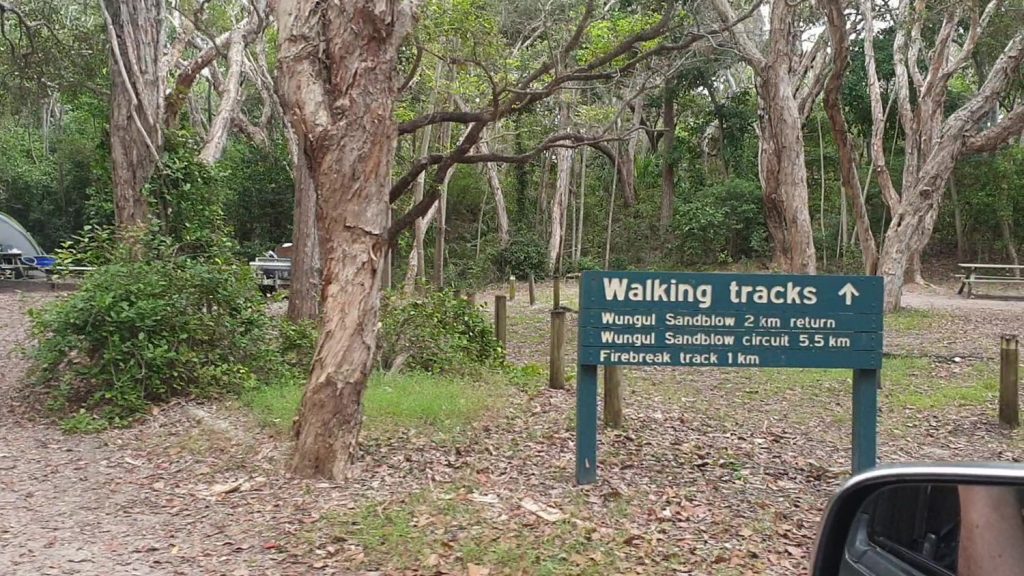 Take a trip to the many nearby attractions.
Head down to the beach for a fish. The fishing in this area is good. Or just go for a stroll along the sandy shore.
Take a walk to the nearby Wungul Sandblow or if you're feeling energetic take on the 22.4km return walk to Lake Bowarrady.
Take a boogie board and walk to the back of the campsite. You'll find plenty of dunes around that you can try sandboarding down. Make sure kids are supervised.
As the sun sets, grab your firewood and camp chairs and join the other campers around the fire.
How to get to Dundubara camping?
The Dundubara camping area is on the eastern side of the island. Located between Eurong and Orchid Beach.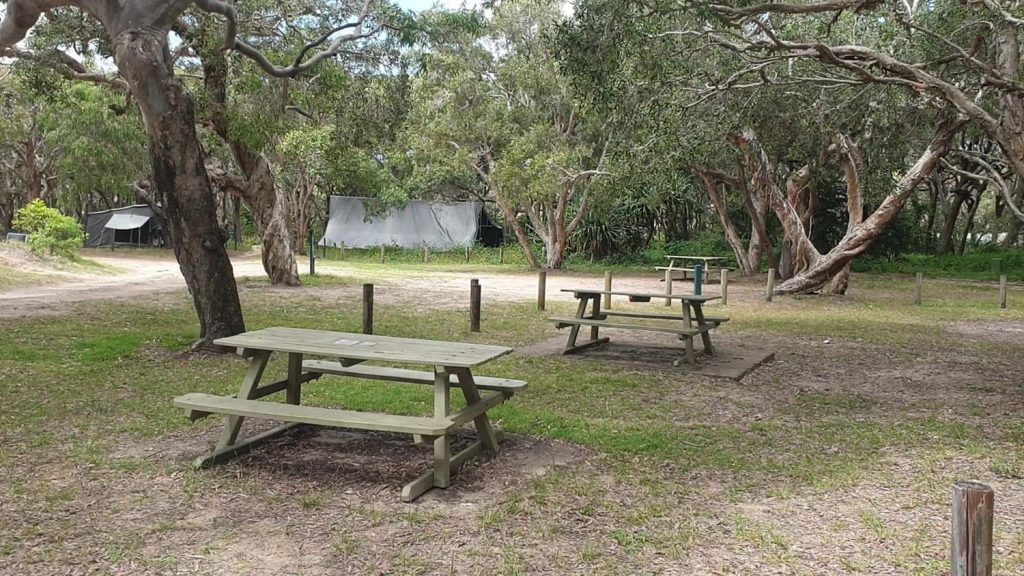 If you're catching the barge at Inskip Point drive north along the eastern beach. The camping area is about 40km north of the Eurong township.
When you get to the Maheno Shipwreck you will be about 10 km from the campsite.
Remember Eastern Beach is only accessible 2hrs either side of low tide.
What to bring with you?
In addition to your usual camping gear (tents, swags, off-road camper trailers, etc), the following items are recommended when camping at Dundubara Camping Area:
Sunscreen and sun-protective clothing
Insect repellent, especially from spring to autumn
Sand pegs, tarpaulins, extra poles, ropes
$2 coins for hot showers
Fuel or gas stoves for cooking
Untreated firewood for campfires
First-aid kit, prescription medicines (if needed)
Drinking water, water containers, or water treatment tablets for the campground water
Smokers should bring small sealable canisters for cigarette butts
Lockable food containers and rubbish bags. Although dingoes are unable to enter Dundubara, the goannas are surprisingly adept at food theft!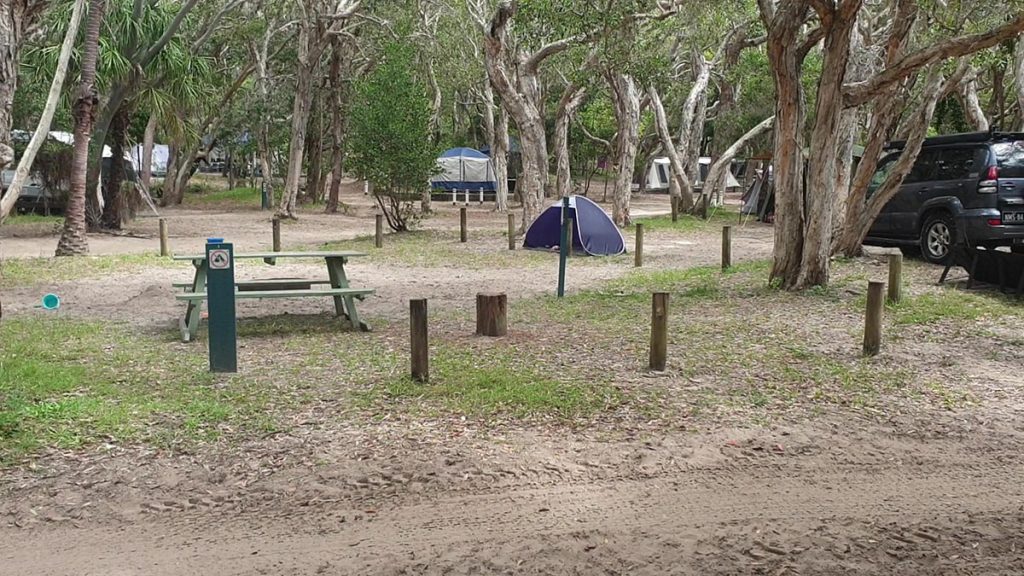 To get there you will need a high-clearance 4WD (with low-range functions) to access the camping grounds.
Recommend Gear to Carry
Radiator coolant
A basic mechanical kit with a spanner set
gaffer tape
a can of WD40
jumper leads
zip ties
and a spare fan belt.
Other QPWS Camping Areas
Eli Creek campground
One Tree campground
Wongai campground