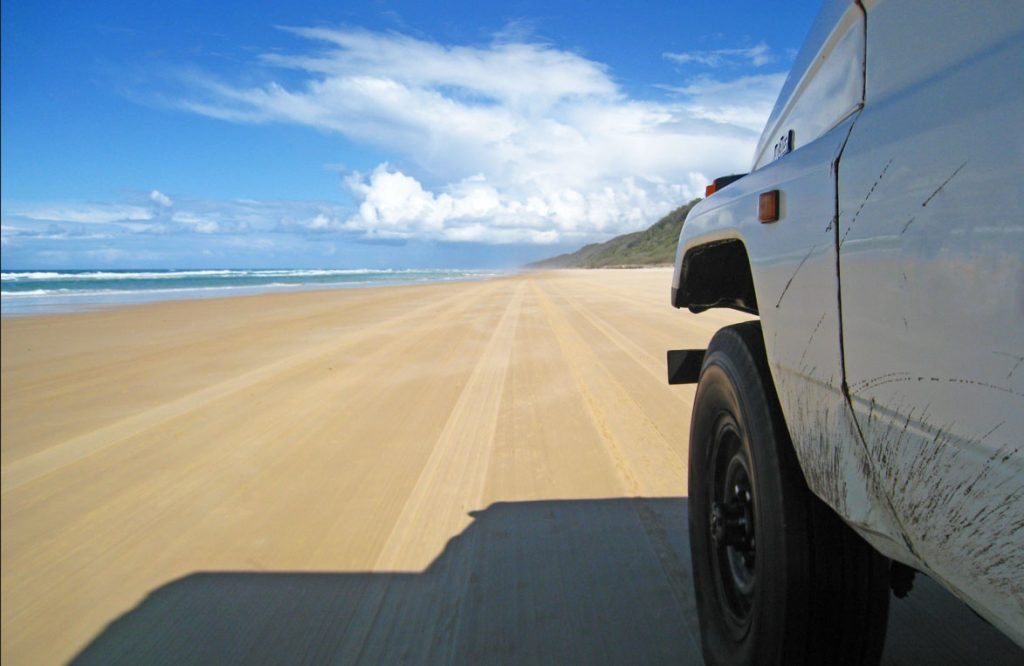 Driving on Fraser Island can have its moments. The terrain on the island is so varied and in some places can be extremely hazardous.
In general driving on the beach at low tide when the sand is firm is very easy. Just like driving on the road really. You just need to take it easy and not rush.
Don't be Anxious About Driving On Fraser Island
Driving on Fraser Island is a unique experience. The island is covered in sand, so driving can be a bit difficult. Driving on soft sand can be challenging, but it's important to take your time and be careful.
There are also a lot of animals on the island, so you need to be aware of your surroundings. If you're looking for a challenge, driving on Fraser Island is definitely something to consider.
Let your tyres down
Learn sand driving tips
The Tracks Are Narrow and Winding
There are no tar roads as such but there are many dirt tracks that you will need to navigate as you travel around the island. These tracks are often narrow and winding, which can make it difficult to drive on. as they are often full of holes or littered with exposed tree roots.
This is the reason you need a 4WD to travel around the island as a conventional vehicle would not make it through the tracks.
During the holiday season, there is a lot of vehicle traffic on the island. It is important to be careful when driving on Fraser Island, as the tracks can be narrow, the holes huge and rollovers and head-on collisions do happen.
The inland track Hook Point Bypass
There are Pedestrians and Animals on the Beach Roads
When driving on Fraser Island, it is important to be aware of the many pedestrians and animals that share the beach highway.
Fishermen and holidaymakers can often be found walking along the beach, and they may not always be paying attention to oncoming traffic.
Likewise, animals such as birds and dingoes can be found crossing the tracks and the beach, so drivers need to be prepared to slow down or stop suddenly.
Sometimes The Beach is in Poor Condition
Fraser Island is known for its changing beach conditions. One day the beach highway will be hard and smooth, then rapidly change with the next tide or change in weather. Be aware, be alert and take your time when driving in the sand along the beach.
Often there will be hidden debris washed up onto the sand that may be partially submerged. If you hit these at speed it could cause serious damage to your vehicle or injuries.
Get Your Vehicle Prepared for Fraser Island
Driving on Fraser Island is Definitely Worth it – if you're brave enough!
If you're looking for an adventure, driving on Fraser Island is definitely worth doing. The tracks are rough and there are plenty of areas where you can get stuck, but that's all part of the fun! Just ensure you're prepared for a bumpy ride and know how to handle your vehicle in difficult conditions.
What to Do if You're Getting Bogged
More (K'gari) Island Attractions
Map of Fraser Island