"A little advice prior to your arrival at Inskip Point to ensure you don't get bogged"
Visitors to Fraser Island often have no real idea of what to expect once they reach Inskip point.
It's advisable that you make a quick stop in the car park area ( under the shade of the trees) and prepare to let down your tyres. Driving in the soft sand with fully inflated tyres is bad news and you'll just get bogged.
You need to do this before you leave the bitumen road and reach the sand. If you don't you may become another embarrassing victim of Inskip Point.
The Fraser Island and Rainbow Beach locals call this area the "Graveyard!". Why you ask ??? Because so many vehicles and their loads don't even make it to the barge or to Fraser Island.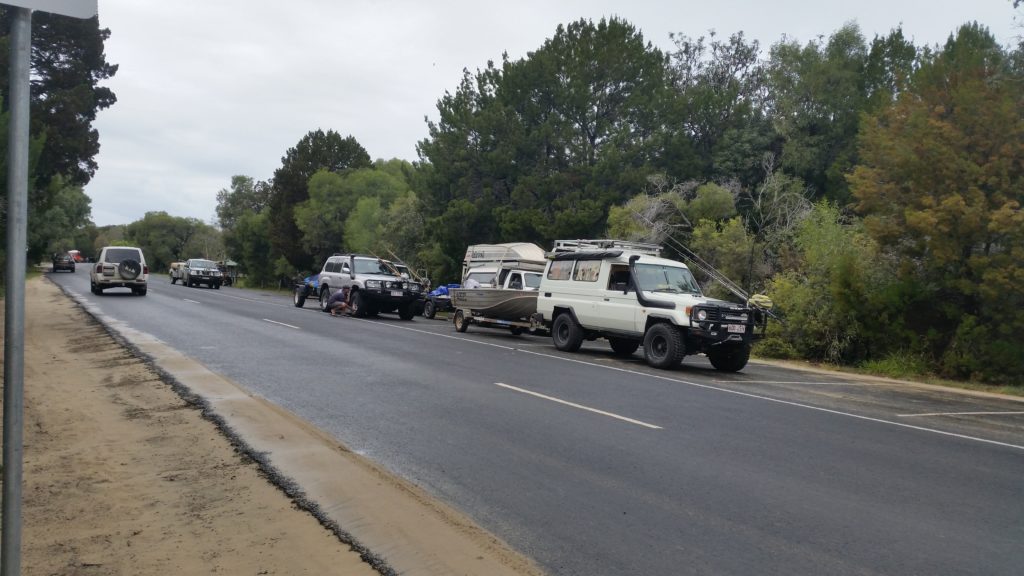 How To Not Get Bogged At Inskip Point
With over 20 years of experience driving all around Fraser Island and many hundreds of trips across the point to the barge I think we can offer a little guidance on this one.
1. Prepare Your Vehicle
Make sure your vehicle is prepared for a trip to Fraser Island. Beach driving can be dangerous and the conditions on the beach will vary.
We recommend servicing your vehicle and have good recovery gear on-board before you arrive at Inskip Point.
2. Reduce Your Tyre Pressure
Upon arrival, make a quick stop in the car park area to prepare to let down your tyres.
Obviously not completely flat, but reduce the tyre pressure a lot from your everyday road driving tyre pressure.
So, what tyre pressure do you need in the sand? The answer, Depends. This is what we use when we cross over to the island.*
4 WD only…..16-18psi of tyre pressure
4WD + trailer ( box or camper-van ) 12-16psi of tyre pressure
4WD + Large Boat or Caravan – 12psi of tyre pressure
*However, this is dependent on the condition of the sand and any recent weather events that might also have an effect.
As a rule, the lower the pressure the softer the sand. You can always pump 'em back up.
3. Be Aware of the Conditions
How you drive on the island is dependent on sand conditions and recent weather. If rain has hit the area the sand may have become compacted and therefore less fluffy with a minimal likelihood of becoming bogged.
However 9 months of the year the rain is minimal and the Sandy Point is often soft and fluffy. Perfect for vehicles with inappropriate tyre pressure to get bogged and block the tracks to incoming and outgoing vehicles.
NOT a great way to start or end a holiday having to be winched, snatched or dragged from the track or being the helper to assist the bogged vehicle.
4. Maintain Steady Momentum
Try to use forward momentum as your friend in the sand. When the sand is soft don't stop. As long as you have forward momentum you will be fine. Stop only when you know you're bogged. But not until then, keep inching along.
Many drivers whom have found themselves in a rut and stuck with all four tyres spinning and their engines revving. Only to step out of their vehicles with red faces.
Take it easy on the beach. Most people who end up getting stuck will wish they had taken some advice, researched a little more on 4WDing before arrival.
They would have learned to lower their tyre pressure from the usual 40psi they are accustomed to travelling with. And NOT planned to let them down once they reached the barge.
ADVERTISEMENT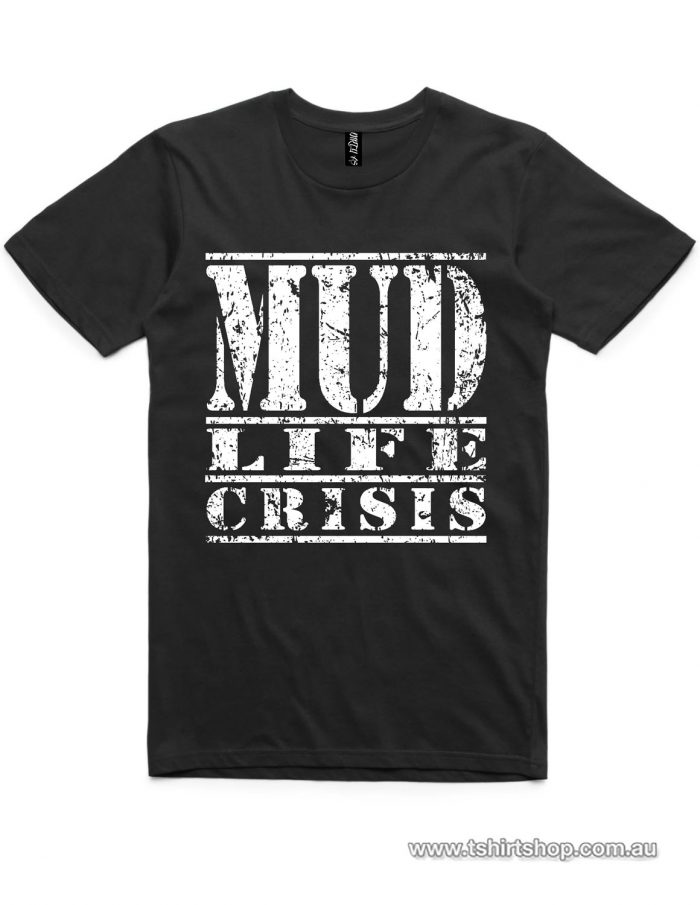 What To Do IF You Get Bogged
Stay calm
Don't keep spinning the wheels- you will just dig deeper
Ensure you 4WD is engaged
Check that your steering wheel is straight
Asses the situation- is the vehicle underbelly in the sand ? Clear away the sand.
Engage reverse gear and see if the vehicle will back out of the bog.
Reverse and forward a few times to compact a base.
If this does not work- check tyre pressure – * it should be around 16-20psi for most vehicles.
If tyre pressure is higher than 20psi – drop the pressure equally on all wheels ( 12-16psi is a good start )
Engage reverse again- hopefully you can reverse out a decant distance- stop – put in first gear and build momentum forward again
Should this does not get you out of the boggy sand you will need to resort to more serious recovery.
Disembark all passengers for a lighter load-use manpower to try and push if possible
Clear away sand from front and rear wheels
Pull out the recovery gear…max tracks, shovels, car mats, snatch strap etc
Hopefully you can ask for assistance from another vehicle to assist with a tow out.
Remember safety and take care – use enough power only to gain momentum- no need for serious engine revving or you may end up with a burnt out clutch or something more sinister.
Once you are out of the boggy sand and on a firmer surface ensure you put more air into the tyres ( 18-20psi) particularly if you are doing higher speeds.