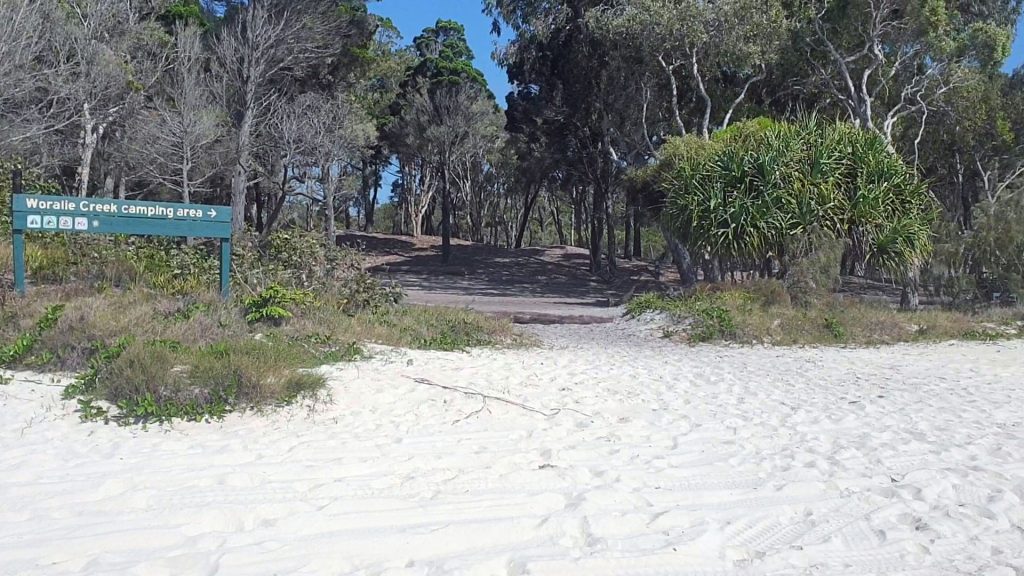 Woralie Creek beach camping area on K'gari (Fraser Island).
If you prefer a spot on the west coast that's reasonably accessible, head to Woralie Creek.
It sits at the entrance of the Woralie Road 4WD track leading to the east coast. It's one of the best options for camping or even a day trip.
It's an ideal location for less-experienced drivers and for people wanting to avoid beach driving.
[Read more…]