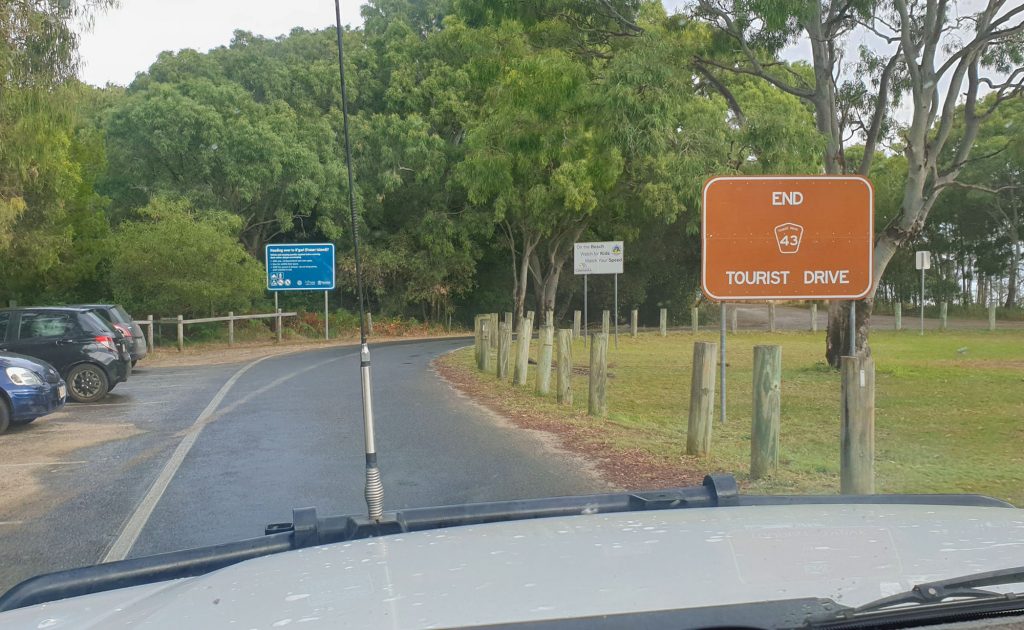 Last of the Bitumen Road at Inskip Point Rainbow Beach
See Rusty boarding the Barge at Inskip Point Rainbow Beach. In this video he explains how to do it, what to be aware of and how it is done.
Before boarding the barge at Inskip Point, you will need to stop in at the car-park and let down your tyres. A tyre pressure of 18-20psi is perfect for sand driving.
Here at Rainbow Beach we are about to head out to Inskip Point. This is the last of the bitumen road. Once we leave the bitumen and get onto this little dirt track, we will need to engage 4 wheel drive. This is because we will soon drive across the soft sand that is between us and the barge.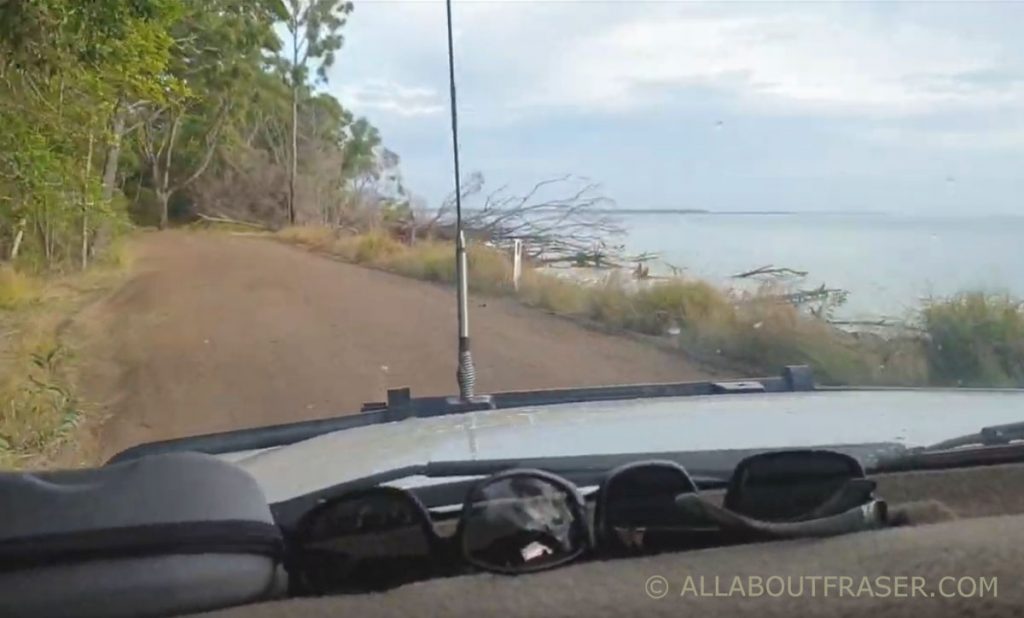 This patch of sand is commonly known as the graveyard. This is because people try to sneak onto the barge before dropping their tyres and always get stuck.
We're gonna head out across the sand now. If you're the first vehicle to come out here and the barge isn't here yet. All you have to do is first you follow the tracks out and then you will come to the end of the tracks. You will see some marks on the ground where the boom gate from the barge leaves an imprint in the sand.
So just follow the tracks until you see that mark in the sand and pull up far enough back that the vehicles that are on the barge have plenty of room to get off before you can get on.
We are actually going on the barge at high tide at the moment where at low tide this area that we are driving on would be about 3 times this size.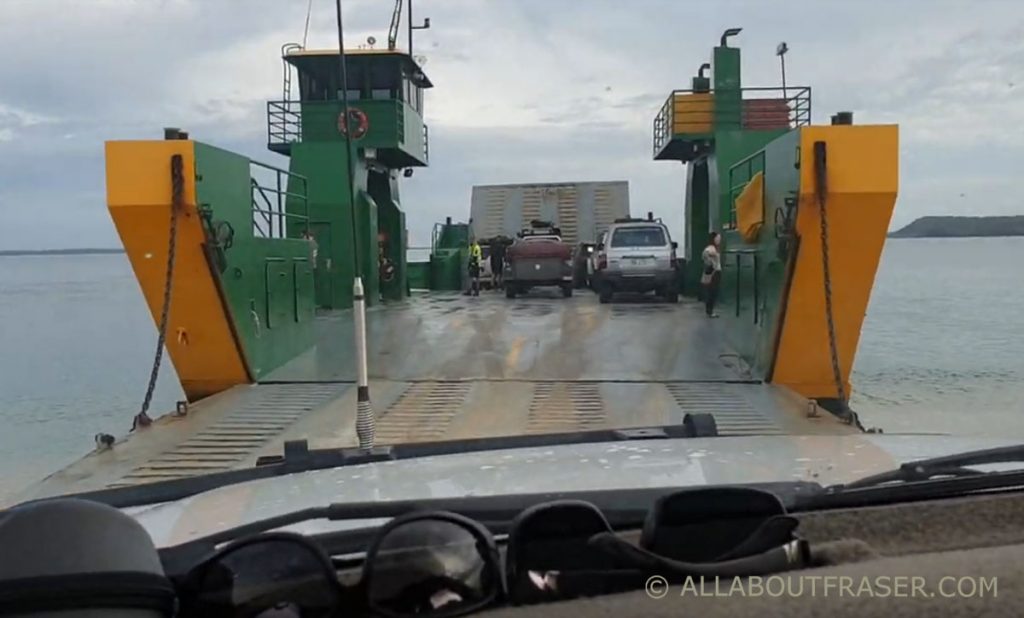 But just simply follow the tyre tracks out so as you approach the barge approach it nice and slowly and then they will give you instructions as to where they would like you to park on the barge.
Related to Inskip Point barge Crossing
See More.. Crossing at Inskip Point – Rainbow Beach
https://allaboutfraser.com/inskip-point-barge/
Don't Get Bogged at Inskip Point
https://allaboutfraser.com/bogged-at-inskip-point/
Also see… Best Tyre Pressure for Fraser island
https://allaboutfraser.com/best-tyre-pressure-for-sand-driving/
Fraser Island vehicle Preparation
https://allaboutfraser.com/4wd-vehicle-preparation/
More: Fraser Island Driving Tips
https://allaboutfraser.com/fraser-island-driving/
Want More? What About Fraser Island Camping
https://allaboutfraser.com/fraser-island-camping/
Stay on Fraser Island (Up to 16 People)
https://allaboutfraser.com/footsteps-on-fraser
All About Fraser Island
https://allaboutfraser.com/fraser-island/
Map of Fraser Island