Yidney Rocks is a rocky outcrop on Fraser Island, located just before Happy Valley on the Eastern Beach.
Occasionally when driving 75Mile (Beach) Road you will need to use the Yidney Rock Bypass track especially if the tides are high.
Yidney Rock Bypass Track
Yidney Rock Bypass track is a bit longer and wider than the Poyungan Rocks bypass. You can easily get two cars wide on this track.
You should stick to your side of the road as it can get a bit busy at times and just take it easy.
There is also an access road to Happy Valley, rather than going back along the beach.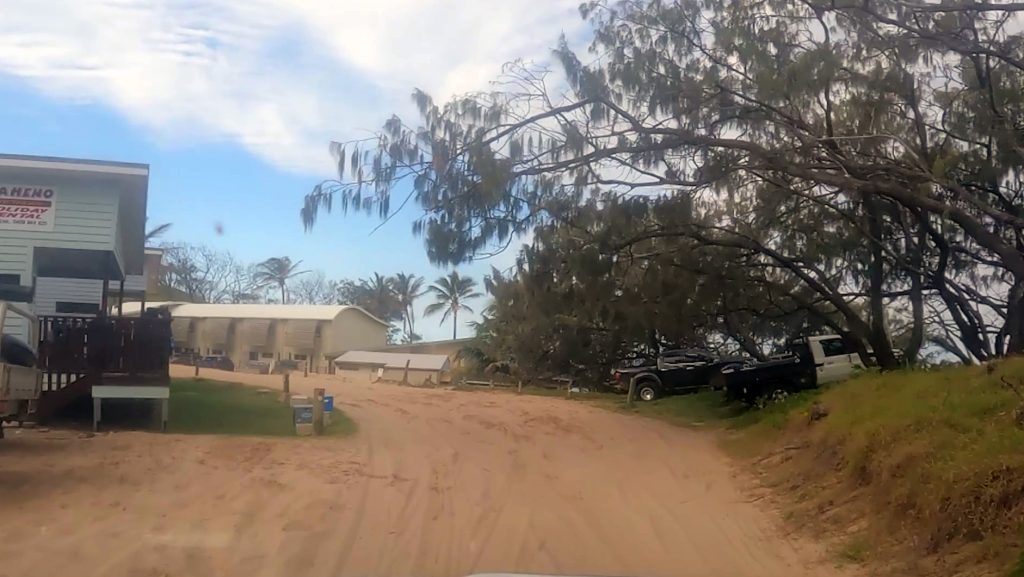 Yidney Rocks Accommodation
The Yidney Rock holiday apartments are located at Yidney Rocks. They are highly regarded as one of a few absolute beachfront rental accommodations on the island.
There is no 5-star accommodation here so expect 3-star with the bonus of friendly hosts and neighbours.
Everyone you meet staying on the island seems to be in a happy holiday mode, except maybe those that are yet to catch dinner off the beach or find a nice gutter to fish in.
For fishing tips on the island click here FISHING
Hook Point To Yidney Rocks
The trip from hook point to Yidney Rocks takes about an hour and a bit on a good day. Give yourself some extra time if it's the school holidays or during peak fishing seasons.
The beach can get very congested with vehicles and sometimes the local police set up speed traps as you enter into the 40Km speed zones.
So be sure to watch out for the speed signs, especially when approaching high-activity areas or townships.