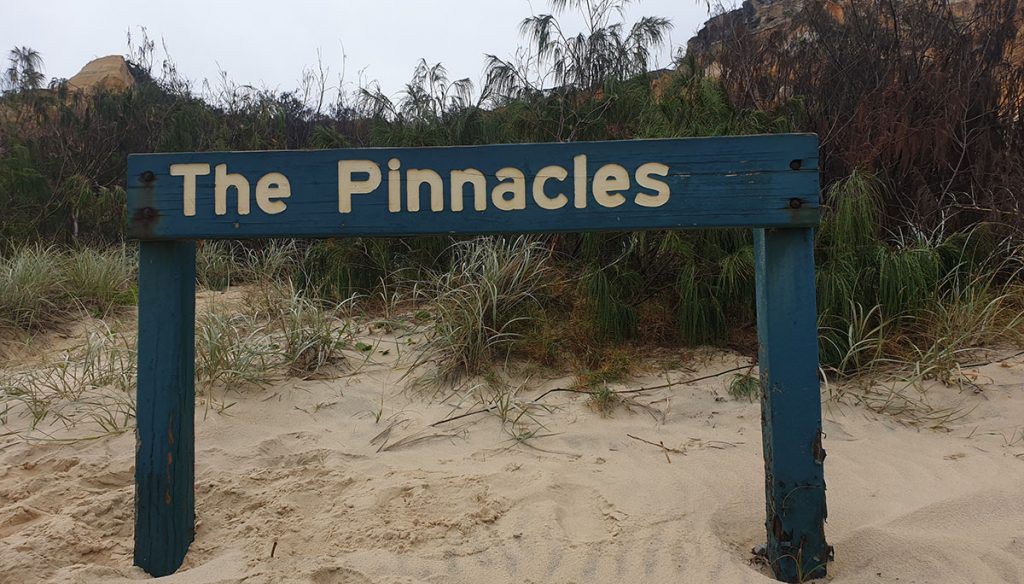 The Pinnacles are sign posted along the beach
You may be thinking what is so special about looking at sand. Let me say that when you see this natural, beautiful phenomenon you will be in awe. It's well worth the drive along 75 Mile Beach to reach this spot and take a look, or at least a photo.
Not only is the Pinnacle impressive in size but it's also fascinating to think that the sand colours and layers have taken hundreds of thousands of years to accumulate and change.
[Read more…]