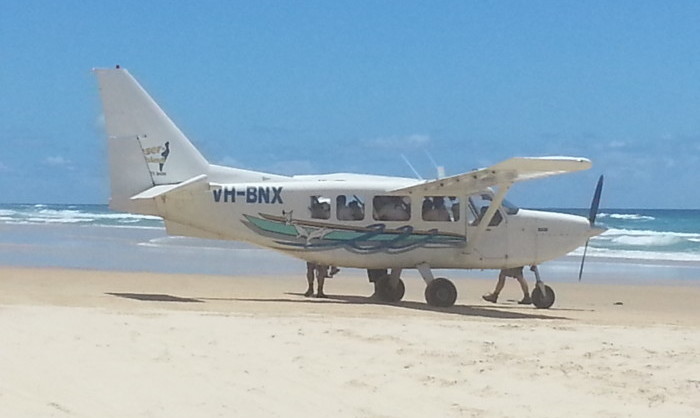 Fly-in to Fraser Island
Fly-in and Land on a Fraser Island Beach
A must-do experience for any tourist is to take a scenic flight over Fraser Island and feel the thrill of landing on one of our amazing beaches.
Not only is the view of the island from the sky above spectacular, but it is also a huge thrill to experience a beach landing.
Air Fraser Island is a local tourist Charter Service operating out of Hervey Bay that flies over to the island and also offers scenic flights from the beach.
Fraser Island Scenic Flights
The Air Fraser service operates twin-engine GA8 Airvans that offer comfortable and affordable scenic tours.
You can fly over the majestic natural sights of the island with close-up views of Lake Mackenzie and the Coloured Sands to name only a few of the many popular sights.
A scenic flight gives a wonderful perspective of just how huge this sand island is. Hence it is the largest sand island in the world.
You can also catch a flight from the Sunshine Coast or Hervey Bay with Air Fraser and experience a beach landing at any of the designated strips along the eastern beach.
Or you can choose to land at the grassy airstrip at Orchid Beach.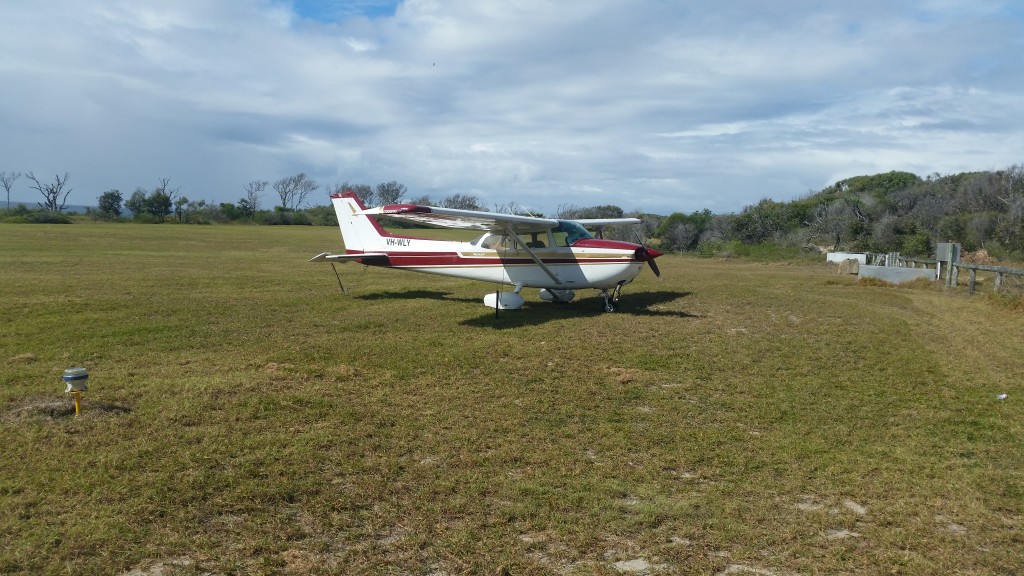 This is a pic of one of the Grassy Airstrips at Orchid Beach near us at Fraser Island.
About the Air Fraser Flight Service
Air Fraser can customise any tour to suit personal requests, just give them a call to discuss your needs.
These basic scenic flights start from;
$ 75.00 per person ( minimum numbers apply )
A one (1) day tour starting from the Sunshine Coast or from the Hervey Bay Airport across to Eurong on Fraser Island and return starts from;
$ 150 per person ( minimum numbers apply )
To make a booking, just choose the option below;
Getting To Fraser Island By Plane
Flying to Fraser Island from Hervey Bay is a great way to get to the island quickly and easily. Air Fraser are among a few airlines that offer flights to Fraser Island, so you can choose the one that best suits your needs.
The journey takes just 25 minutes, and it's an easy way to get to the island.
So, if you're looking for a unique and beautiful Australian destination to fly to, consider booking your flights to Fraser island.
With its stunning landscapes and friendly locals, you're sure to have an amazing time.
Fraser Flights Gallery