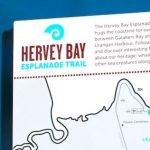 After watching humpback whales, cycling along the esplanade, walking along the famous jetty and wandering around the 26-hectare botanical garden in Hervey Bay, you're ready to explore the world's largest island.
Travelling from Hervey Bay to Fraser island is easy. You can either ride a ferry or boat, travel by car or plane, or book a guided tour.
Whatever option you choose, make sure to read this guide first to ensure you have a fun and safe experience.
How To Get To Fraser Island From Hervey Bay
Hervey Bay and Fraser islands are neighbouring islands in the state of Queensland, Australia.
With a coastline stretching nearly 7,000 kilometres, Queensland has become a go-to destination by tourists and locals who love surfing, fishing, swimming, and interacting with wildlife.
Since Hervey Bay and Fraser Island are super close, you don't want to end your trip in Hervey Bay without visiting Fraser Island.
Besides, there are a lot more things to see and experience on the world's largest island, so make sure to extend your trip if you are able to, you will certainly thank yourself.
1. Drive:
Can You Drive From Hervey Bay To Fraser Island?
If you love road tripping and the challenges that come with it, you should consider driving to Fraser Island. While you can't technically drive to the island, you can bring your 4WD and transport it via a barge.
Its important to note that only 4WD vehicles are permitted onto the island because roads and tracks in Fraser Island are primarily sand.
However if you catch the Ferry from Hervey Bay to Kingfisher Resort directly, 2WD vehicles are only allowed to wander around Kingfisher Bay Resort area only.
The roads in this restricted area are bitumen. If you don't have a 4WD or want to risk your vehicle from getting bogged, you should consider renting one from the tourist centre. These vehicles are customised for the Fraser terrain. You can also tag along with other tourists in their rented 4WDs.
You must note that you need to secure a vehicle permit before you can drive around the island. It'll cost about $43 for a month or less. If you're a frequent traveller, you can get a vehicle access permit for $218, which has a longer validity period of up to a year.
If you're booking a 4WD from registered tour operators on the island, you don't have to secure a permit.
Drive To River Heads (20 Minutes)
To get to Fraser Island from the township of Hervey Bay, you will need to drive or get yourself to the River Heads Public Boat Ramp. It's the major departure point for vehicles and walk-on passengers to Fraser Island.
River Heads is just 15 to 20 minutes away from Hervey Bay via Dundowran Road.
Take a Barge (50 Minutes)
Barge services are scheduled daily, and the great majority of people arrive on the island via a barge. From Hervey Bay, there are two barge options you can choose from: one arrives at Kingfisher Bay Resort and the other at Woongoolba Creek ramp.
The barge service going to Kingfisher Bay resort takes on walk-on passengers and vehicles. Meanwhile, choosing a barge service going to Woongoolba gives you direct access to the ocean beach and the attractions in the centre of the island.
Just keep in mind that services and entry points may change due to tides. Sometimes, a barge going to Wanggoolba Creek may land at Kingfisher Bay Resort instead.
2. Ferry:
Is There A Ferry Going From Hervey Bay To Fraser Island?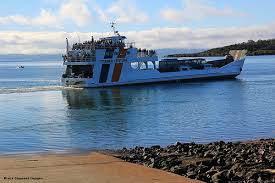 There is no public transport from Hervey Bay to River Heads where you can catch the ferry. If you're not driving, you will need to ride a taxi or Uber.
The good thing is that ferries going to Fraser Islands leave daily, seven days a week. There are also lots of entry points to the island, including the Wanggoolba Creek and Kingfisher Bay.
That said, departure times may be affected by the tides. Also, keep in mind that each ferry has different check-in procedures, so make sure to check in with the ferry's reception staff for more information.
How Long Is the Ferry Ride From Hervey Bay To Fraser Island?
Your journey from Hervey Bay (River Heads Ramp) to Fraser will take approximately 50 minutes. However, make sure you arrive at the port 40 minutes to an hour before departure. This allows time to drive and arrange vehicles onto the ferry.
How Much Is the Ferry From Hervey Bay To Fraser?
Currently, the cost of a one-way ferry ticket going to Fraser Island is $35 per adult and $18 per child from four to fourteen years old. Children below three are free. For a return trip, the ticket price is $60 per adult and $30 per child.
If you're taking your 4WD vehicle to the island, the barge cost for a return trip is $190 during off-peak and $215 during peak season. On the other hand, a one-way barge service costs $114 per vehicle during off-peak and $129 per vehicle during peak season. Ferries also charge $5 per driver or extra vehicle passenger.
3. Boat:
Can You Travel From Hervey Bay To Fraser Via A Boat Ride?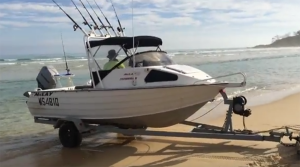 If you're a professional boating enthusiast, you will love the adventure of sailing to Fraser Island.
There are many larger boats and vessels available for rent in Hervey Bay. You could hire one and take a boat to the island.
Apart from enjoying the Fraser Island, this option also allows you to explore the world-famous Great Sandy Straits waters perfect for fishing, jet skiing, and water skiing.
This method of getting to Fraser Island from Hervey Bay is only suitable for those fully experienced in boating.
4. Plane:
How Do I Get From Hervey Bay To Fraser Island Via A Plane?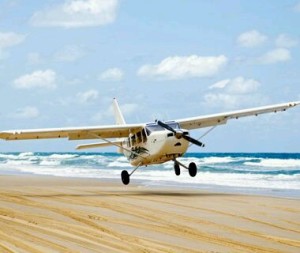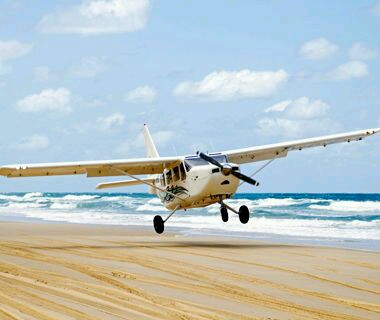 If you're a little skimp on time, the quickest way to reach Fraser Island is to book a flight.
Yes, Hervey Bay has an airport located 5.8 miles or 9.3 km southeast of Pialba.
They have daily flights to the island, usually in the morning (7 AM).
If the hefty price doesn't bother you, hopping on an aircraft for a scenic flight is worth the experience.
The Hervey Bay airport has gone through a massive upgrade in recent years. Currently, it caters to more passengers and accommodates some direct flights from Brisbane.
Therefore, if you're flying from overseas to either Sydney or Brisbane, you can take a direct flight to Hervey Bay. From there, you can catch a flight going to the island via Air Fraser.
The airline also offers tour packages to Fraser Island, starting at $350 for a round-trip adventure.
5. Guided Tour:
Are There Hervey To Fraser Guided Tours?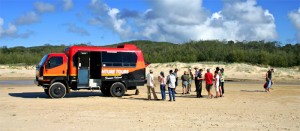 If you don't have a vehicle and not comfortable travelling alone, you might want to consider joining a guided tour.
With this, you skip the hassle of booking a ferry ride or hiring a 4WD and simply focus on the full Fraser experience.
You have a variety of options when it comes to discovering Fraser Island.
One thing to keep in mind is the tour operator. You should choose the one that is highly experienced and has a solid reputation.
Guided tours from Hervey Bay to Fraser can take anywhere from a whole day to three days. They also usually include meals, accommodation, and all activities.
So there's nothing left for you to think about! From Hervey Bay, tour operators will have different modes of getting to Fraser Island.
Hervey Bay To Fraser Island: The Conclusion
Fraser Island is a popular tourist destination, and for a good reason. It has a lot of attractions that you can enjoy, and you can do a lot of activities.
The good thing is that you have a lot of options when it comes to getting to Fraser Island from Hervey Bay. That includes via a vehicle, boat, ferry, plane, and guided tour.
Consider what's most comfortable and enjoyable for you. You must also ensure it fits your budget. Also, whatever method you choose, make sure not to forget your safety by keeping in mind basic tourist safety precautions.
Following whatever rules and regulations are imposed on the island is also one of the best ways to enjoy it. That's it! At this point, you are more than ready to explore Fraser.
Go ahead and pack your bags. It's going to be an epic island experience!