All Aboard the Fraser Venture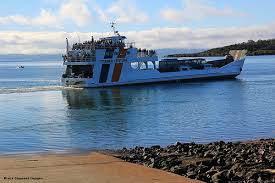 Catching the barge from River Heads Harvey Bay to Wanggoolba Creek Barge on Fraser island.
The Fraser Venture runs 3 services daily from River Heads across to Wanggoolba creek on the western side of Fraser Island.
A reservation is required especially in peak school holiday times.
Tickets can be purchased and paid over the phone via credit card or alternatively from the office on site.
Vehicles are required to be ready and parked in loading zone 30mins prior to barge departure time.
All vehicles are to be reversed on so ensure the driver is confident in reverse parking.
The barge crossing takes approx 40 minutes.
To make a reservation on the barge you can call the office on Ph : 1800227437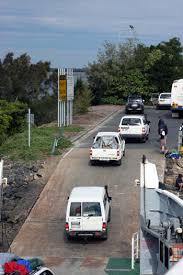 Departure Times from River Heads to Wanggoolba Creek
Departure Times from Wanggoolba Creek to River Heads
How Much Does it Cost
Vehicle ( Driver + 3 passengers ) $ 175.00
Extra Passengers – per vehicle $15.00
Boats Caravans Trailers Campers – Up to 6 ft $80.00
Boats Caravans Trailers Campers – 7-18 ft $120.00
Motorbike $ 70
Walk on Passengers Adult $50.00 – Child $25.00
Handy Hint
River Heads and Wanggoolba creek are renowned for mosquito's and sand flies so please have your insect repellent handy. You don't want to start you trip full of itchy bites !!