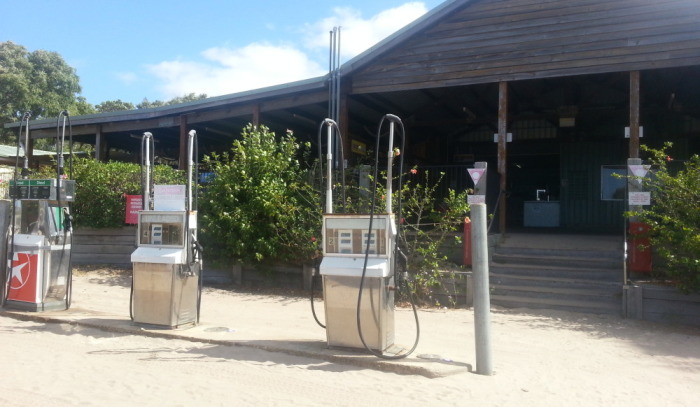 Orchid Beach Trading Post
Fraser Island Local Facilities
Shopping for groceries and supplies is very limited on the island.
Our advice is to ensure that you are self-sufficient (especially if you are camping)
Many tourists presume that a popular world-renowned island will have upmarket resorts complete with boutique shopping and a selection of fancy cafes and restaurants.
Fraser island is not a luxury Hamilton Island
The 2 resorts on the island (Eurong Beach resort and Kingfisher Bay Resort) do have a handful of shops and dining between them…
…but be warned, you will pay double the price due to the remoteness and high transport costs.
Basic items like bread and milk are available as well as snacks and ice creams.
Staple items such as tea, coffee, sugar, and some canned foods can be found on shelves, however, please check used-by dates.
Dining outside of the Resorts is take-away only. Usually consisting of trusty meat pie, sausage rolls, and fried foods.
Orchid Beach is the last stop for supplies and fuel in the North. Unfortunately, there is no Cafe, Bakery, or Restaurants up here…
… so be prepared.
ATMs on Fraser Island?
It is a good idea to have cash on hand as some stores have EFTPOS facilities but do not offer cash out.
Is There Fuel on Fraser Island?
Yes! You can purchase fuel on Fraser Island. The fuel is available in the townships. We recommend you bring as much as you can carry.
The price per litre is far more expensive than the mainland due to the transportation costs to bring it onto the Island.
Related: See More Common Questions About Fraser Island
Where to Shop for Supplies on Fraser island
We have outlined the basic facilities in each township for your convenience.
Eurong – South eastern side of Fraser Island
Food / Meals – Bakery (offering pies, salad rolls, pastries, tea coffee, cold drinks- limited outdoor seating )
Supplies – Eurong convenience ( Bread, milk , canned foods, cereals, biscuits, basic dairy items, stamps, magazines & souvenirs
Eftpos facilities – Yes
Fuel – Yes
Toilets – Yes
Mobile / internet reception – Yes
Medical Assistance– Ambulance at Happy Valley for Emergencies call 000
Police station – Yes
Other – Post Box, Resort & Private Rental homes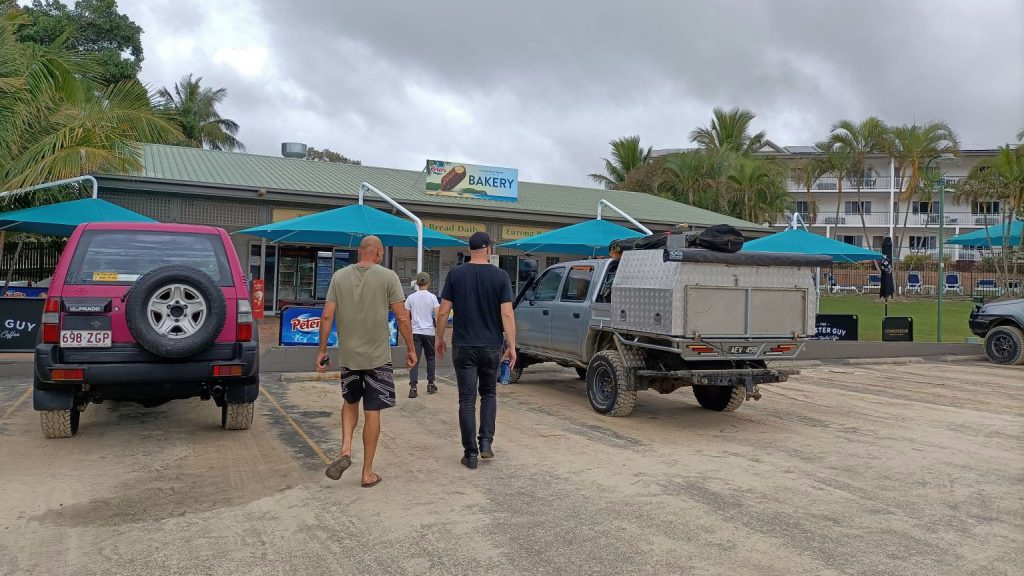 The Kingfisher Bay Resort – Western side of Fraser Island
Resort complex containing Restaurant, lounges, bar, function rooms and swimming pool
Food – 2 Bars open to the public, Bakery / Coffee shop (cakes, snacks) Beach front Pavilion
Supplies – General store (basic supplies, limited fresh food, gift ware, resort ware, souvenirs)
Eftpos facilities – Yes
Fuel – Yes
Toilets – Yes
Mobile /Internet – Yes
Other – Beauty & Massage Salon, Segway Hire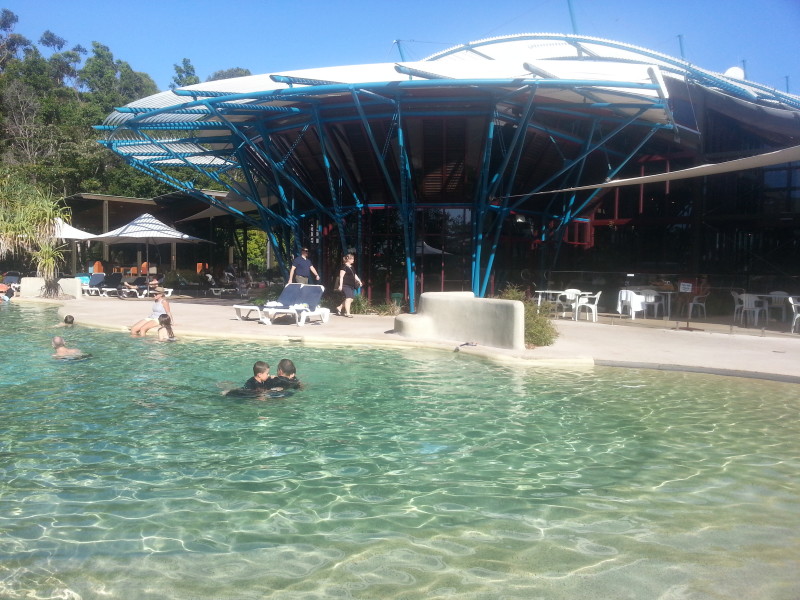 Kingfisher Bay Resort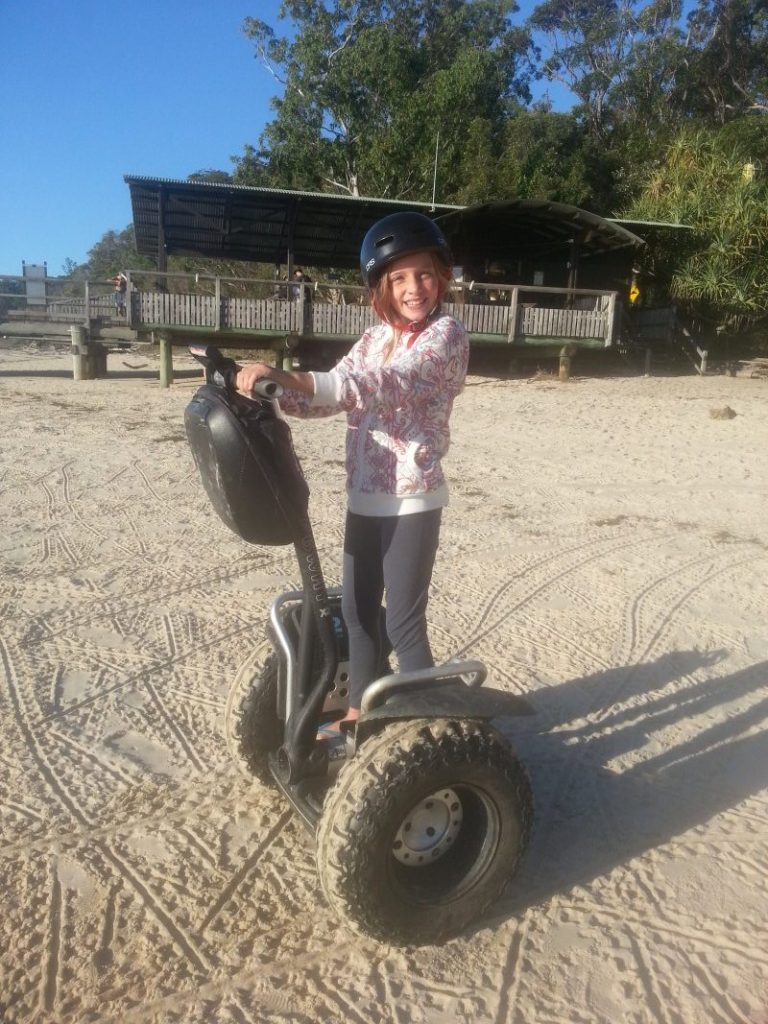 Segway Hire is lots of fun !!
Fraser Island Wilderness Retreat
Food – Satinay Bar and Bistro open breakfast Lunch & dinner ( Basic meals and take away fried food )
Supplies – Basic convenience store (ice creams, snacks, sunscreens, souvenirs)
Eftpos facilities – Yes
Fuel – Yes
Toilets – Yes
Mobile / Internet – Limited signal
Other -Private rental properties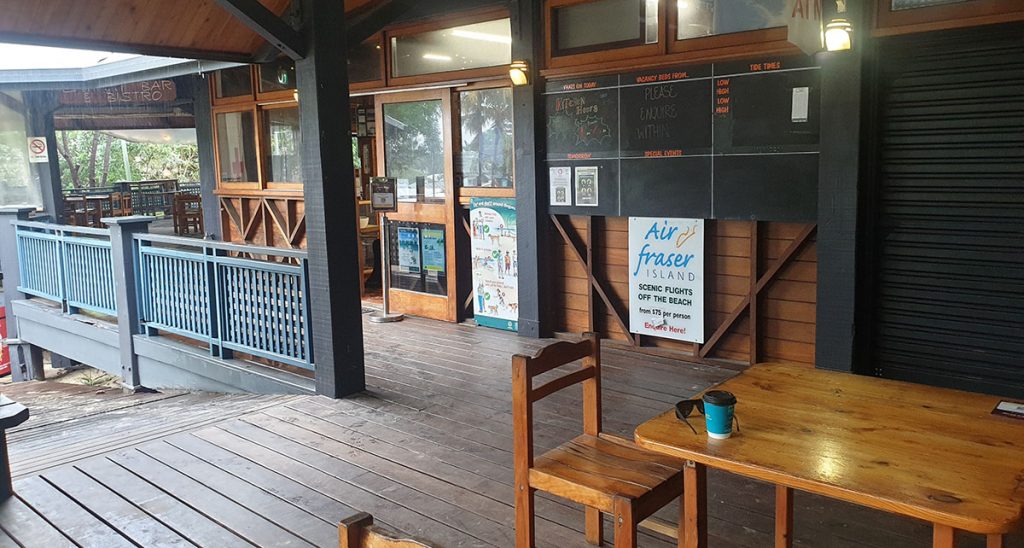 Happy Valley General Store
Food – Limited to pies. Peak times may offer hot chips.
Bar – Driftwood licensed Bar to sit and enjoy a cold Beer or glass of wine
Supplies – Shed offering basic goods ( bread milk, cold drinks, ice creams, chips, toiletries & souvenirs )
Eftpos – Yes
Fuel – Yes
Toilets – Yes
Mobile / Internet – Yes
Other – Private Rental Homes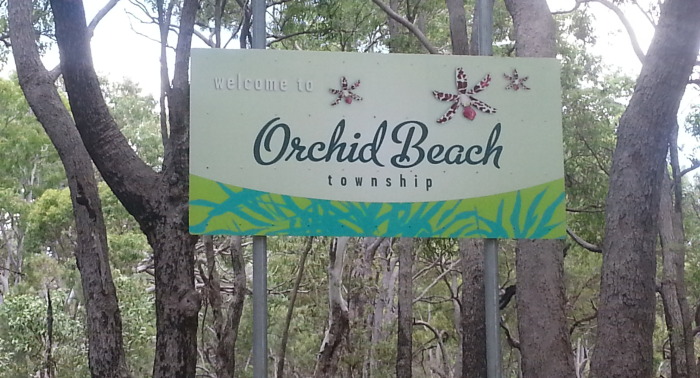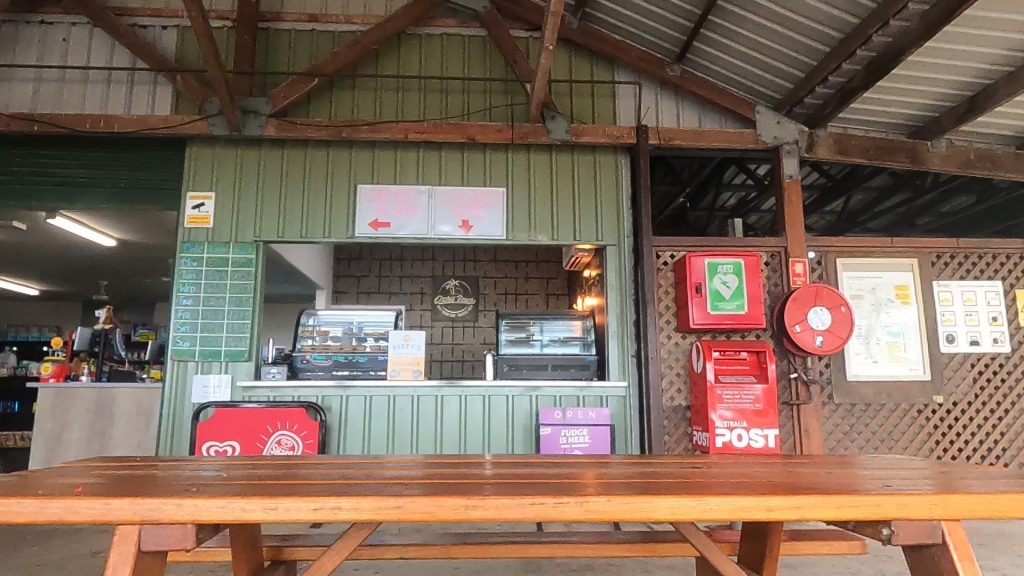 Orchid Beach Trading Post
Learn More About Fraser Island
Here are some more important links to other articles to give the full picture of what to expect on Fraser Island.