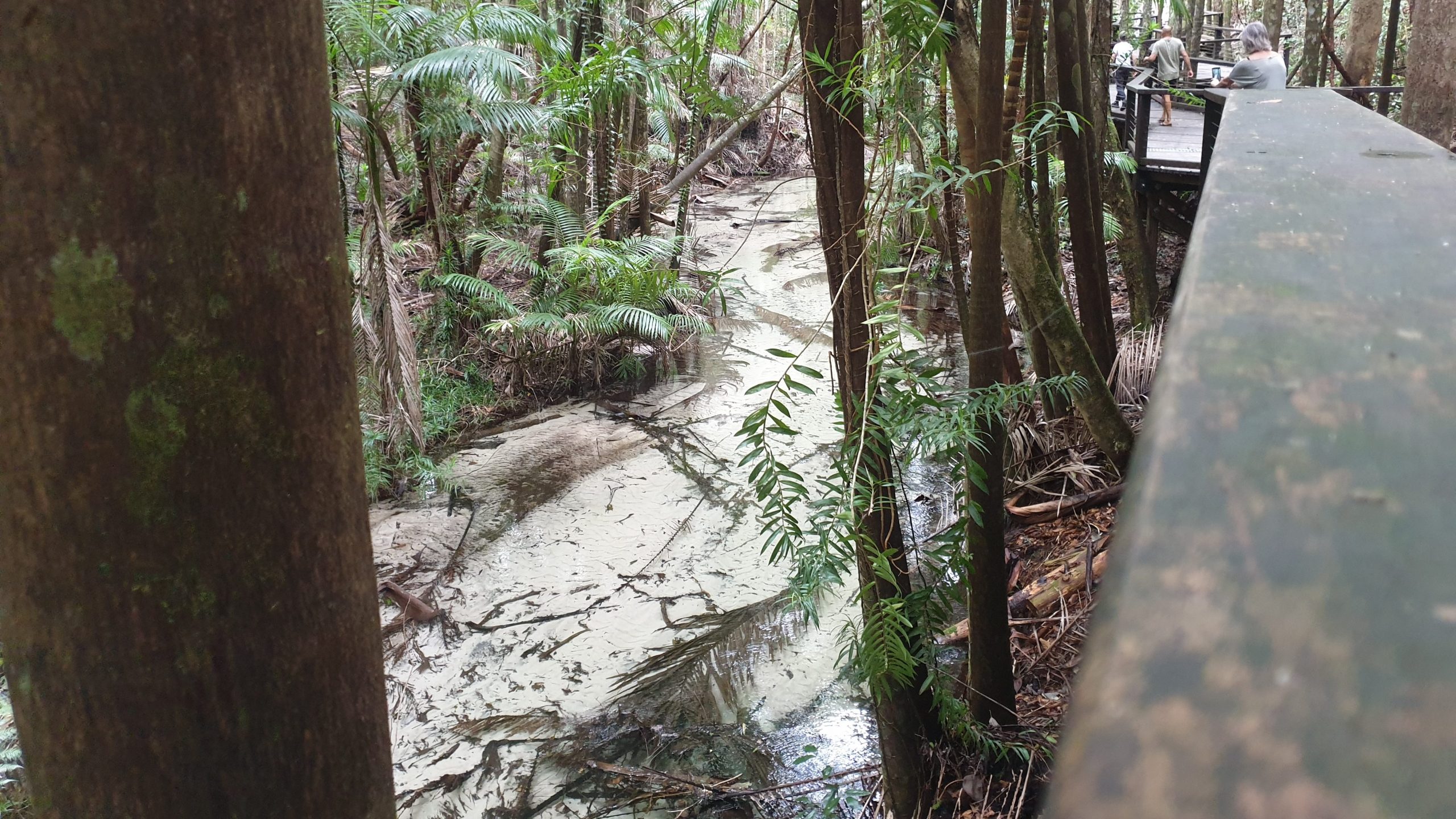 This stunning creek begins deep in the rainforest at Pile Valley on Fraser Island. This World Heritage Listed Island is also the largest sand Island in the world and has natural attractions like Wanggoolba Creek that are truly stunning.
Wanggoolba Creek meanders from the Pile Valley all the way to the mouth of the salt water of the Sandy Straits where the barge / ferry lands from River Heads.
Its difficult to believe that the brown muddy waters that you see upon disembarking the Barge leads to this pure, fresh and freezing freshwater creek. It is one of the most amazing attractions that the island has to offer.
[Read more…]