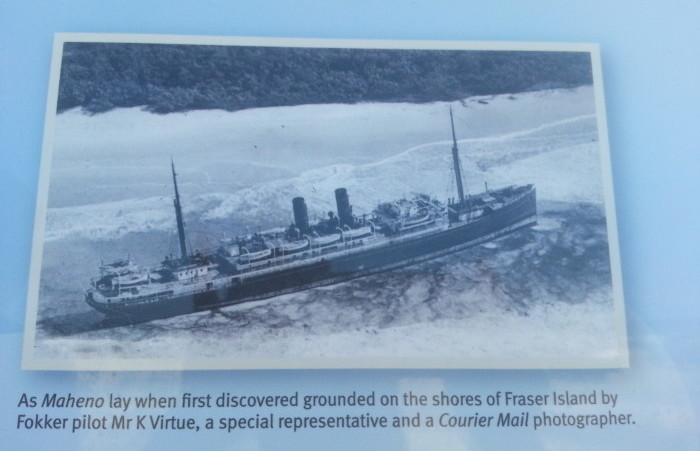 The majestic " Maheno " Shipwreck has a fascinating history and makes a great story.
This is a must see icon of the island that will also provide brilliant photographs to brag about and story to tell.
The Maheno is embedded in the sand along the Eastern 75 mile beach between Eli Creek and the Pinnacles.
From Kilometres away you will see her rise out of the sand along the beach as you get close to her.
[Read more…]