Rubbish and waste disposal is a stinky subject. Nevertheless it is a topic that raises many questions particularly among campers " Where is the dump located ?"
Fraser Island has 3 main Waste disposal areas that are accessible 24/7.
Orchid Beach
Happy Valley
Eurong
All three sites are fully fenced to prevent the spread of rubbish and to keep out the Dingos.
None of these council run locations have facilities for recycling, which is rather disappointing. However Cathedrals has set up their own bottle recycling collection bins where the general public can drop of cans, glass bottles and plastic water bottles.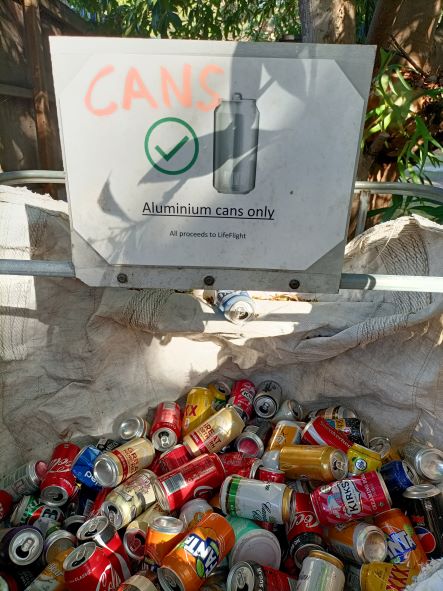 Rules at the waste sites
Before entering the waste sites at K'gari(Fraser Island), it is appreciated that following conditions are met:
Footwear must be worn at all times – in case of broken glass or sharp objects
Gates to remain closed at all times – to keep Dingos out
Children are to remain in vehicle at all times – danger.
All waste should be placed in bins and avoid overfilling.
If bin is full, move to next bin
Keep lids on bins closed
No unauthorised lighting of fires
No scavenging
These guidelines are in place to ensure the general public are safe, the local dingo's are not attracted to the area and area stays as stink free as possible.
General waste is to be dumped in bulk bins at the facilities, there are also designated areas for bulky items, steel and green waste.
Waste items such as tyres, liquid wastes ( paint, oils, acids ) and hazardous ( asbestos, gas cylinders batteries) wastes are not accepted at the sites. They must be removed from the island by the owner of such waste.
Bulky Items such as mattresses, furniture and household appliances can be dumped at the Orchid Beach waste facility only.
These sites are regularly serviced by a contractor who transports the waste back to the mainland for
processing/disposal.
Queensland Parks and Wildlife Service (QPWS) has general waste bulk bin compounds that are distributed
throughout the national parks and beaches to cater for visitors to the island. There are approximately 45
bins located throughout the parks zoned areas on K'gari (Fraser Island).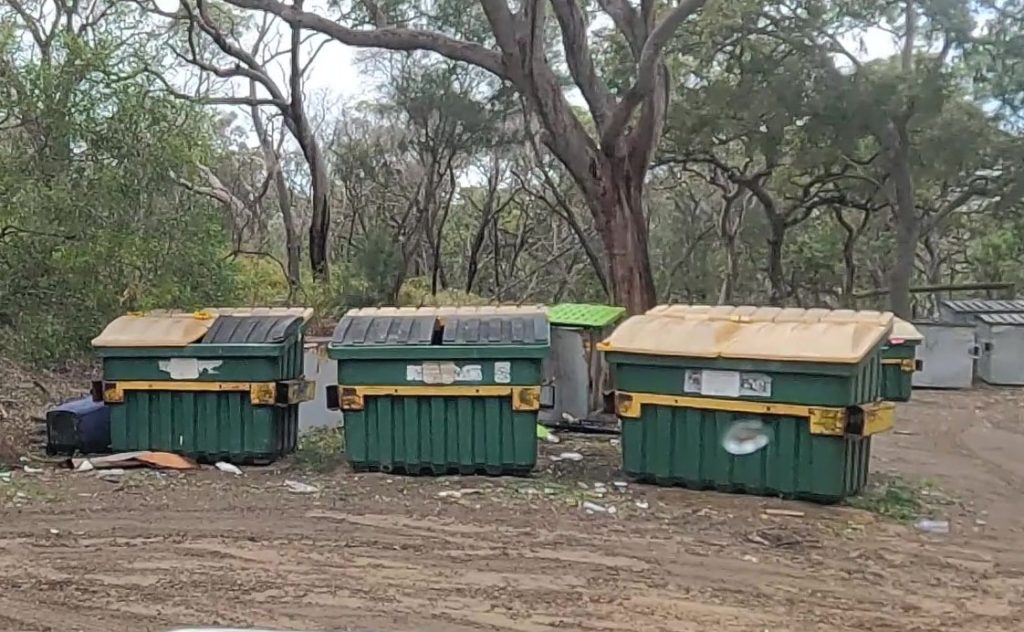 Other Information
If you want to see the video of the drive to the Orchid Beach Waste area watch here