If you are staying at Orchid beach you may want to know how to get to the Orchid Beach tip.
In this video, we take a trip to the Orchid beach tip. Follow along with Rusty as he navigates the track to the dump and explains how to best handle your trip to the tip.
If you are looking to recycle, you will be disappointed. None of the council-run locations has facilities for recycling.
You can take it home with you or you can drop off bottles, plastic water bottles, and cans at the Cathedral's local recycling collection bins.
What To Do At The Tip
The Orchid Beach council has rules that apply to the tip. So, before entering the tip at Orchid beach it is understood that the following conditions are met:
Footwear must be worn at all times – in case of broken glass or sharp objects
Gates to remain closed at all times – to keep Dingos out
Children are to remain in vehicles at all times – danger.
All waste should be placed in bins and avoid overfilling.
If the bin is full, move to the next bin
Keep lids on bins closed
No authorised lighting of fires
No scavenging
These guidelines are in place to ensure the general public is safe, the local dingos are not attracted to the area and the area stays as stink-free as possible.
General waste is disposed of in bulk bins at the facilities, and there are designated areas for bulky items, steel and green waste.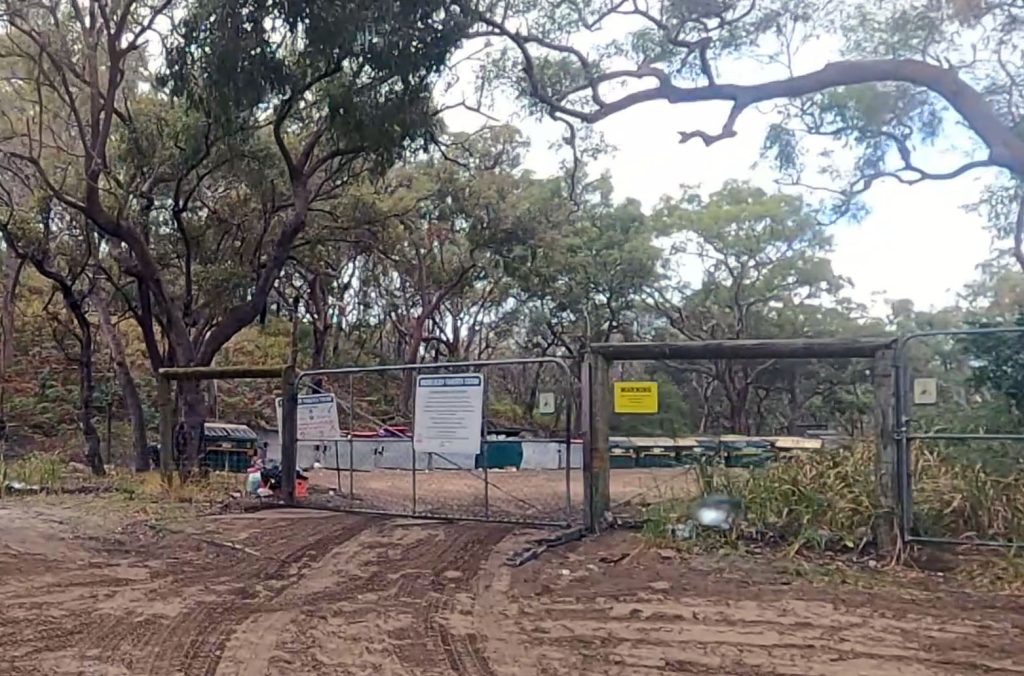 Waste items such as tyres, liquid wastes and hazardous wastes are not accepted at the sites.
These sites are regularly serviced by a contractor who transports the waste back to the mainland for
processing/disposal.
Queensland Parks and Wildlife Service (QPWS) has general waste bulk bin compounds that are distributed
throughout the national parks and beaches to cater for visitors to the island.