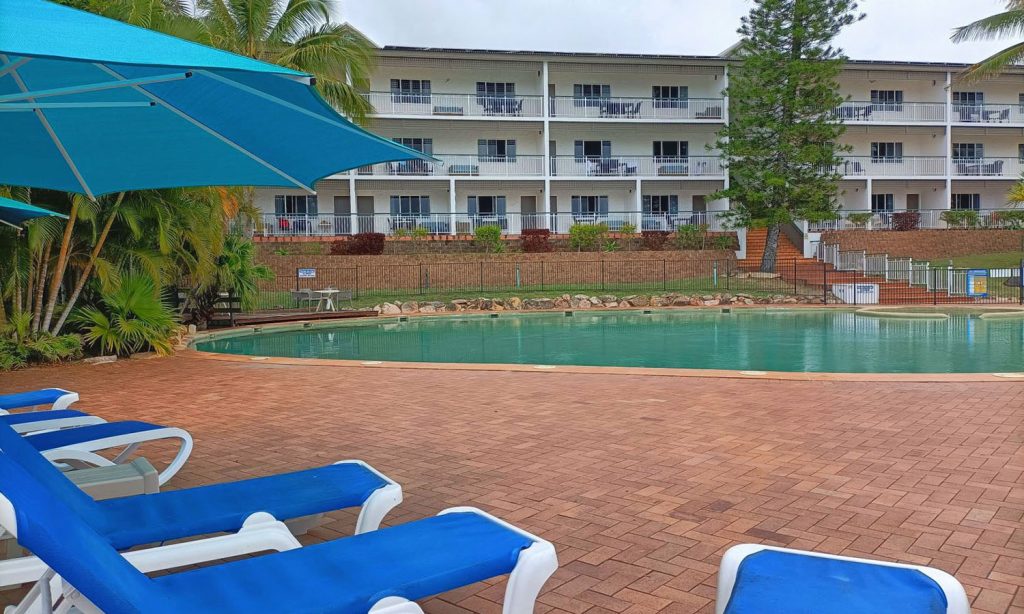 By the pool at the Eurong Beach Resort…
Eurong is a small tourist township located on the eastern side of Fraser Island. The Eurong Beach Resort is one of the main attractions for the town. It's a popular holiday accommodation hub on Fraser Island.
The township is also a place where you can stop in for a pie or to pick up some supplies if you are camping or touring around the island.
[Read more…]