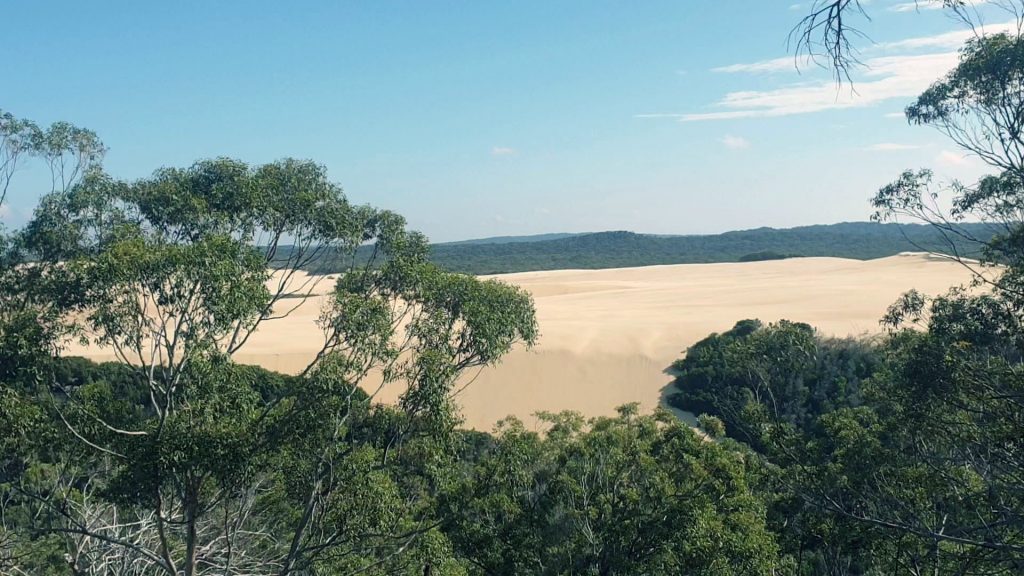 115 meters of sand piled up to create this giant sand drift
The Knifeblade Sandblow is a large area of drifting sand located on Fraser island. It can be visible from Worelle Road where you can stop and take a short walk up the lookout.
How Is A Sand blow Formed?
Weak points in the shoreline of the island develop into blow-outs that accumulate sand to cause a sand blow. The sand and the vegetation are constantly in battle with one another.
Stongs winds move the sand from the shore inland along the blow-out. The sands move grain by grain – resulting in the Sandblow growing over time.
This process can take many thousands of years to get to the size of the Knifblade Sandblow.
Knife Blade Sand Blow Facts
The Knifeblade Sandblow is the largest on Fraser island
It rises to a height of 115 meters above sea level and extends more than 3kms inland
It continues to grow to this day, advancing at a rate of about 1 meter per year
Photo gallery of the Knifeblade Sandblow
How To Get To Knifeblade?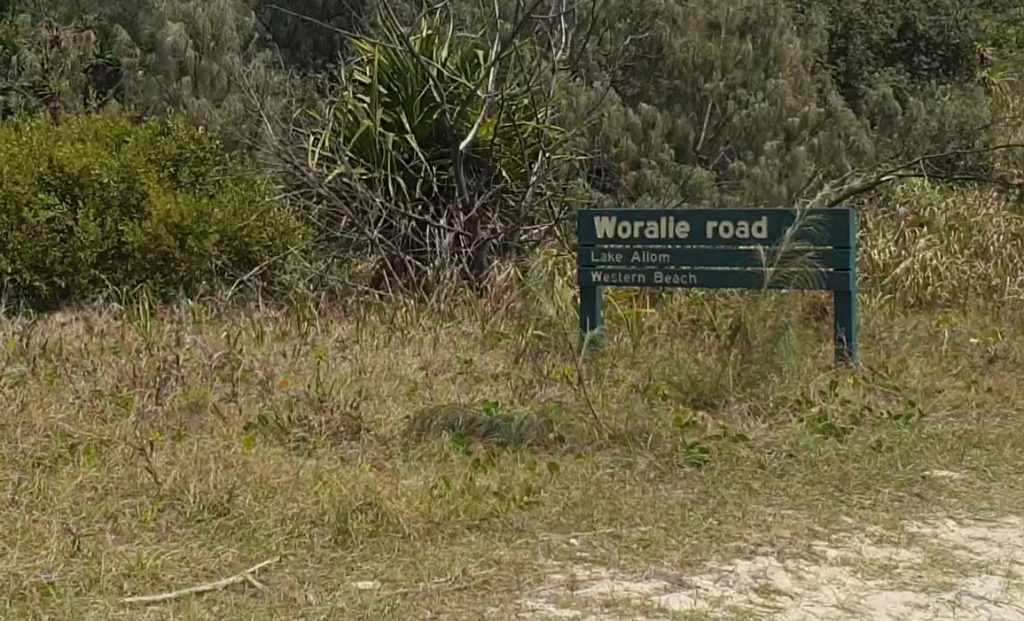 The sign marks the entrance to Woralie Road on the eastern beach
Use the Woralie Road entry point on the eastern beach. The track is located between the Maheno shipwreck and the Pinnacles. Actually closer to the pinnacles than the wreck.
Drive up Woralie Road for about 15 minutes and you will see the lookout. There is a parking area where you can get out and take a closer look.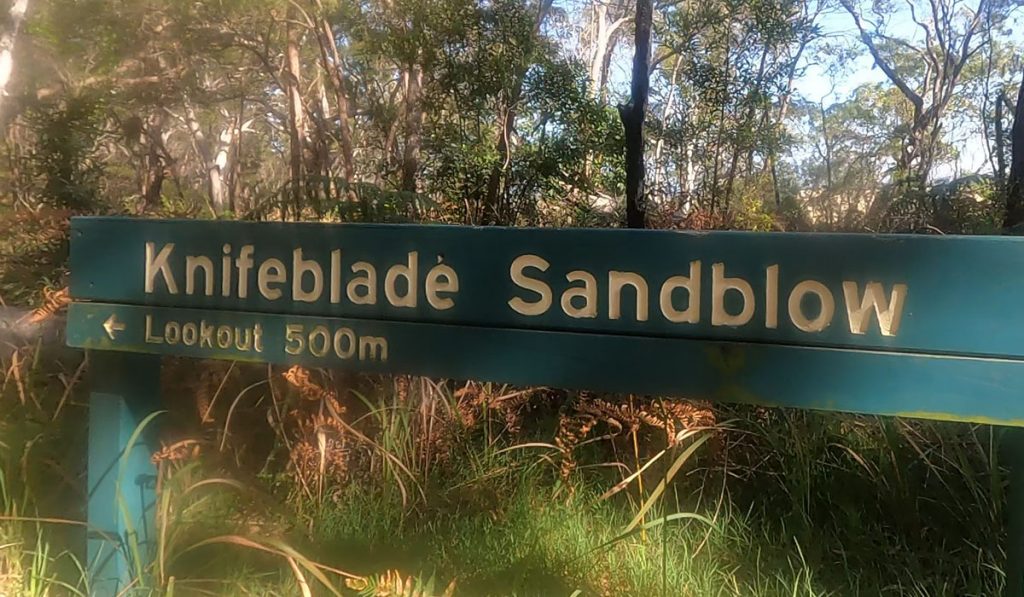 The Knifeblade Sandblow lookout is 500m along the walking track from the car parking area
The Knifeblade Walking Track and Lookout
The walking track is 500m long and takes 5 minutes depending on how fast you walk. At the end of the track is a platform where you can look out over Knifeblade Sandblow.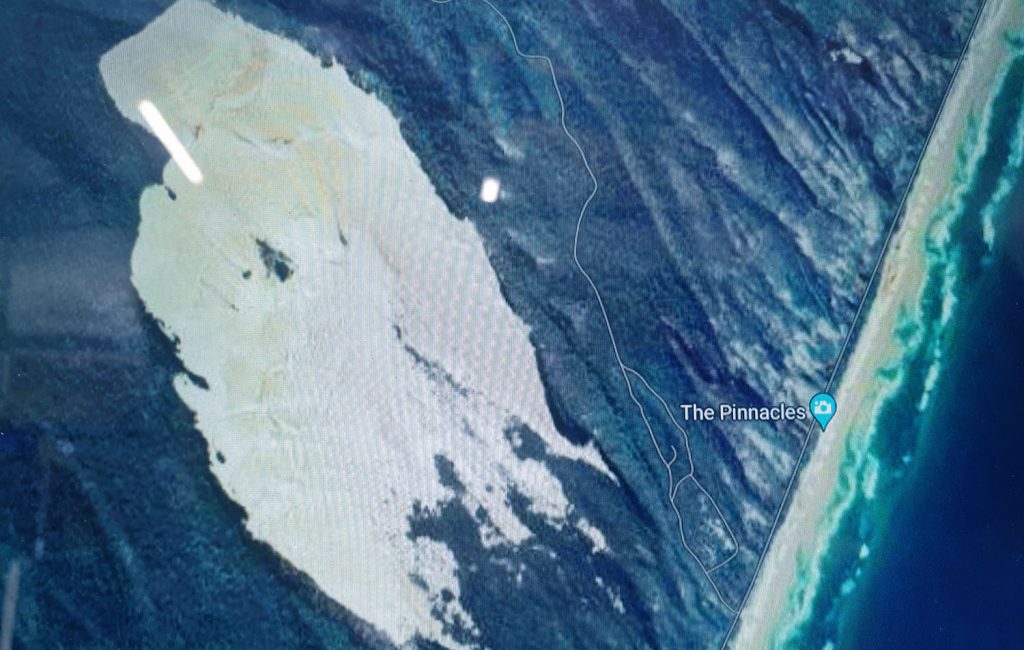 The only way to take a full photograph of the Sandblow is from the air.
See Fraser Island Scenic Flights if you want to get the full enormity of this vast sand drift in action.