Breaking News on Fraser Island! Now Rename K'gari
Fraser Island is having a name change?… K'Gari ….Here is what we know about this  subject.
 " K'Gari "  meaning Paradise was named by the Butchulla people. They are the original inhabitants of the Island. ( K'Gari pronounced gurri )
In 2014 the Butchulla people were granted Native Title rights. They now wish to share prominence and recognition with  a dual name being " K'Gari / Fraser Island.  (This is similar to the situation with Ayres Rock / Uluru that had a name change back in 2002. )
Spokes person for the Butchulla tribe Ms Bird  sees this renaming as a "partial victory " for the traditional aboriginal land owners.
Environment Minister  Dr. Steven Miles said the name change would be effective immediately as from 23 April 2017
Three signs will be installed near the barge landings for all the visitors to see, some 500,000 + that visit each year.
The signs have been designed by the islands Ranger, Conway Burns, who is also a corporation director.
Will the K'gari Name Change effect visitors ?
No not directly or in the immediate future. The only change you will see is the signs that have been installed.
There has been concern that this name change will be the beginning of dual management of the island between the traditional land owners and National Parks.
This may cause conflict with decision making and the financial management.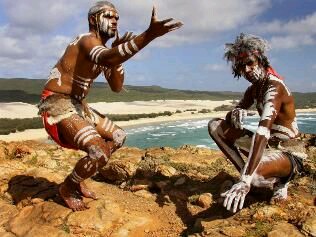 Only time will tell how this will proceed and no doubt it will be closely watched by many especially current land owners like us.
The name K"gari was derived by a dream time story of a spirit princess.
She helped create the island and fell in love with it, and laying down there for eternity.
Butchulla translates into " people of the sea" and archaeological evidence suggests that aboriginal people settled on the island some 5000 years ago.
Tribesmen from what is now known as the Marybrough and Hervey Bay area travelled to the island in winter due to the abundance of seafood.